The Rafn Column Part III
Screenwriting – Hope Springs Eternal
When I worked as a Development Executive, the most terrifying thing I ever had to do was fly to LA on my own to do a round of meetings to build relationships with the US agents, scout for sitcom showrunners to teach us how to 'run a room' and meet with talent.
Terrifying as this was to me, I also had to drive whilst there, something I'm legendarily rubbish at over here so switching sides of the road, removing the gears, and turning right on reds, quickly turned me into Lindsay Lohan on a thirsty-angry-confused day. On the first morning behind the wheel during my inauguration trip, driving to Universal with a well known director's assistant in tow, I verified my reputation by crashing the Panzer tank they had hired for me into the side of a school bus.
Yes, you read that correctly. A school bus. On the plus side, the bus was empty (aside from the man in control of the vehicle who was confused as hell by the fact that the driver of the dodgem that just ploughed into him was hiding behind the wheel and shrieking) and the only other bonus was that I only damaged my own vehicle. On the even plussier side, it was not actually my vehicle so calling and shrieking and hiding behind the phone whilst announcing the accident turned out to be fine and I carried on terrorizing the streets of LA with impunity.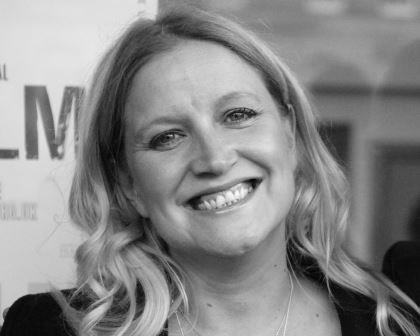 Going to meetings in Hollywood is exciting and scary in equal measure. The talent agencies in LA are nothing like the agencies here – they are huge and corporate, even the assistants wear smart suits, the meetings are held at enormous 'round tables' in conference rooms, everyone knows their business intimately and expects you to as well, and time is money, my friends.
On the first trip, my boss at the time came to some of the meetings but, at others, I had to go alone. At those solo summits, my lips stuck to my teeth so badly that it was like I'd been guzzling liquid adhesive in the foyer and my heart was thumping so loudly that it was drowning out all cohesive thought.
When the agents I'd only read about in the Hollywood Reporter or seen at the Academy Awards asked me what type of projects we were looking for, the only things swirling around my dry empty head were 80s British game shows or school plays I had been in and, consequently, I would flounder wildly before saying whatever poster was on the wall, praying it wasn't Flubber 2. After one meeting at the most intimidating of all the bad drives, alien parking situations and insanely professional 'chats', an assistant came down as we left the room with an armful of scripts and I realised that every single thing we had talked about was in this pile. The room was bugged! When we left, a very suave agent walked us down to the front desk, pushed a five dollar bill into the pile of scripts I was expected to read overnight to see if I wanted to meet any of the writers the following day, and said, "For the valet, baby". Shove over, Ari Gold, I'm living the dream.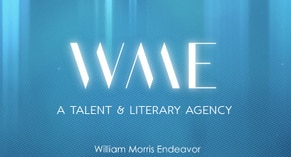 Last year, I was taken on by my very own US agent, as a writer, by William Morris Endeavor (WME). I was glad it was WME who had sought me out because I remember that it was at their round table on that first trip that I had made a sex joke about Russell Brand which could have crossed way over the decency line for this crowd but, instead, I got a great big guffawing laugh from the whole table and, with it, that warm glow that ignites deep within when you've done a funny and you damn well know it.
Now, when I go to the US, I'm what's known as 'the talent' and so I get to see what's it like to do the rounds with the studios and the production companies from the cosy side. This time, the rooms are small and intimate, Oscar invites and memorabilia from movie sets adorn the walls and shelves, you drive onto the lots you've only seen in movies themselves and get photographed by bus loads of tourists (oh, yes) and you get to buy cheap merchandise at the studio shops when you're sure no-one you've just met and feigned uber-coolness with is there to witness your geekdom.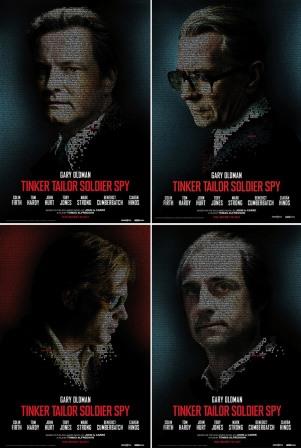 I love LA. Once, a writer I met on a trip of the development kind told me he couldn't live in Hollywood so stayed in New York because, if he lived in LA, he would, "literally die of enthusiasm". I love that about it though because everyone's end goal is making money and to do so, they gush at you like an exploded hydrant. If they want to blow so much smoke up my ass that I have to be put out by the Los Angeles Fire Department, that's fine by me. If they make me feel like they've just discovered the secret to alchemy via my magical writing talents, who be I to correct them?
I have very few meetings in London. No-one thinks I'm the Second Coming, except perhaps my husband. When I do occasionally get to leave the house, it is often to meet someone who 'hasn't had time to read my stuff but someone else here flicked through it'. I've lost count of the times I've been notified that the kind of films I have in my 'wheelhouse' are not really UK friendly in a climate where everyone's looking for the next Tinker Tailor. Or, the worst, the occasion that I had a legendarily brilliant meeting with a producer I loved so much that I was about to ask her to be Godmother to my cats, only to be told, "My God, I hated Albatross. Script and film". Oh.
And yet, my love for you will not die, British Film Industry. As long I can tube it to meetings, laugh like an Englishman at the ugly outfit I chose with a like-minded soul, maybe even grab a drink in a late afternoon meeting because that's what we do, I will continue to write for you.
Hope dies last, Blightie, you fastidious bugger, and I ain't going nowhere til we make a hit together…
Tamzin Rafn is a screenwriter and former Development Executive, represented by Casarotto Ramsay in the UK and WME in LA. She wrote ALBATROSS, worked in the main vein of script development in the UK, and gets unlucky quite often with London's winged rats doing their business on her head. No she will not read your fu*king script, Industrial Scripts do that and do it well thanking ye kindly. You can follow Tamzin on Twitter, or you can check out her IMDb profile.
If you enjoyed this article, why not check out our article: The Screenplay & The Mountain?
What did you think of this article? Share it, Like it, give it a rating, and let us know you though in the comments box further down…
Struggling with a script or book? Story analysis is what we do, all day, every day… Check out our range of script coverage services for writers & filmmakers.
Get *ALL* our FREE Resources
Tackle the trickiest areas of screenwriting with our exclusive eBooks. Get all our FREE resources when you join 60,000 filmmakers on our mailing list!