Filmmaking Definition
Filmmaking is a term we all know and implicitly understand. But how exactly do we define filmmaking?
Filmmaking definition : the direction or production of films for the cinema or television.
Film production is a cohesive and all-encompassing process. It typically breaks down into four parts:
The Planning Part – (pre-production and development) – This is everything from the writing of the screenplay, to casting, to location scouting to budget planning and scheduling.
The Filming (production) – This is the actual production, the most recognisable part of a production – the filming, acting and overall day to day grind of capturing the story on camera.
The Editing (post-production) – The production team have got everything they need to. Now comes the part of putting it all together. This will be done with an editor. This is also the part where elements like sound design, music and VFX will be added.
The Distribution and Audience (marketing) – The production team now have a finished film. However, the work doesn't stop there. The film must be tested, marketed and distributed. Just making the film isn't enough. A larger production will have a marketing division specifically for this moment. But a smaller production (especially short films) will have to resort to a more hands-on approach to getting the film seen by an audience.
The film production process can be a long one, sometimes taking several years from start to finish. This can be both intimidating and exciting for budding filmmakers…
Filmmaking Resources: The ULTIMATE List
As the screenwriting and filmmaking niches have grown, so the challenge for the aspiring creative has changed. Now, the great challenge is one of time: you can't read every blog, book and resource. You can't test and trial every bit of software, app, product and filmmaking tool.
Figuring out which tools and resources are worth your time and energy, and which aren't, is half the battle…
Fortunately here at Industrial Scripts we've put together a tight, succinct list of the best resources out there. From great blogs and screenwriting software, through to the best contests, markets and YouTube channels, you'll find only the best here.
We're going to look at:
Top 10 Filmmaking Blogs:
In today's day and age we are able to gain information in the blink of an eye. This allows people to gain knowledge very easily, a kind of online filmmaking school available at your very fingertips. You certainly don't have to move to Los Angeles to start learning.
A key starting point for people to gain more knowledge is through online blogs. These are usually run by people with industry expertise. They tend to want to share their knowledge and experience with aspiring filmmakers. However, this isn't exclusive to industry professionals.
Online platforms give ordinary people the chance to write and update anything related to their passion or hobbies. Therefore, amateur filmmakers too, have started blogs to share content with the world and highlight the best filmmaking tools available to punters.
Bloggers:
We're living in a digitally fluid age. It's no longer abnormal to share your personal life and work with the world. Through every passing minute or hour of the day, such bloggers are uploading their insights for anyone on the internet to find.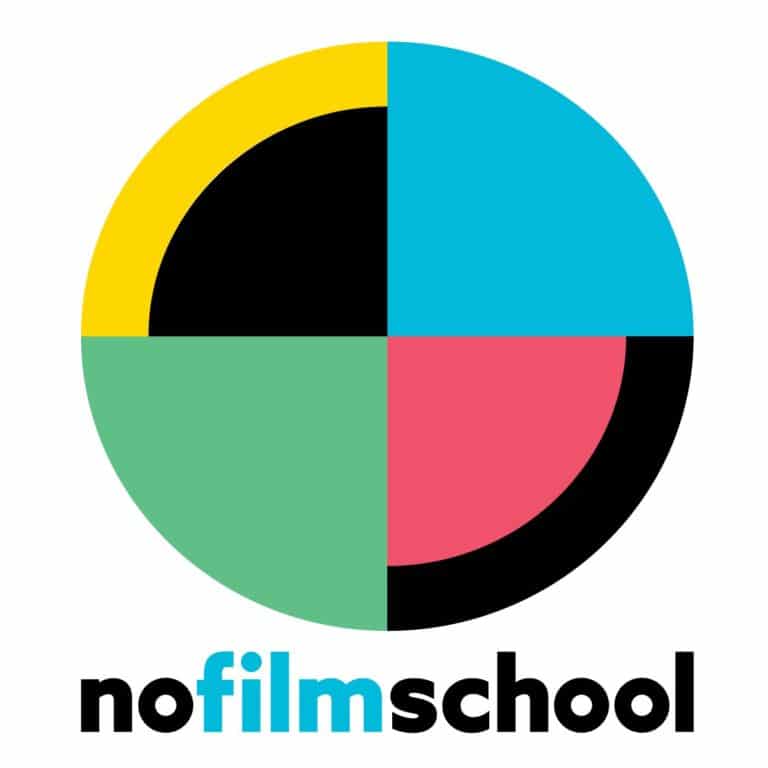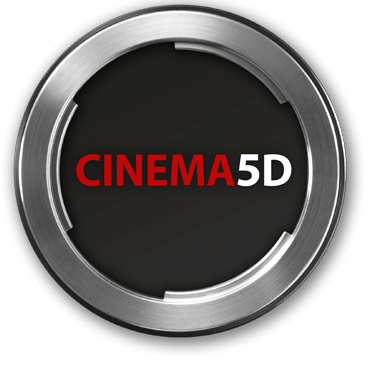 Bloggers can range from people who are simply movie buffs, to student filmmakers, to the higher end of the spectrum of working industry professionals.
We have collated the top ten filmmaking blogs. These blogs tend to focus on:
Learning resources on camera technicalities
Top tips on making short films
The current climate of the industry
The best filmmaking tools and how to utilise them
Educational sources and analysis of movies and TV.
So, Let's Get Into It…What are the Best Filmmaking Blogs?
This blog has is easy to navigate and is extremely user-friendly. To the left of the homepage, there are links to contact information and the site's pages. These pages include: Who, Tropies, IQ Points and Members. At the top of the page, there are links to their courses pages and an option to leave your questions.
Some of their courses include:
The Science of Deep Focus and the Hyperfocal Distance
Who's Who in the Movie Credits
The History of the Mockbuster
The Fundamental Elements of Music
Likewise, this blog is extremely user-friendly.
The homepage has links to their popular pages, topics and boards.
Additionally, on the home page their latest blog posts can be seen – this is helpful if you want to learn about new industry equipment and changes.
It's a blog that covers almost everything you could think of when it comes to the wide scope of the industry and film production. News, tips, deep-dives into technique, reviews of the latest and best filmmaking tools – they cover it all.
Cinema5D's blog has a wide range of engaging movie news and articles.
The blog stays up-to-date with the latest industry information and provides in-depth reviews of the latests and best filmmaking tools, from sound equipment to cameras to computer software.
This blog takes a professional approach to how to work and be successful in the film industry. Again, its website is highly user-friendly. The dropdown menu has links to its about page, courses, blog, podcasts, programs and books.
Some of their courses include:
Screenwriting
Directing
Film production
Cinematography
Post-production
And film distribution
This blog is highly user-friendly and is aimed at a younger demographic of filmmakers. It breaks down specific ares of interest into helpful and handy guides.
The blog will help to:
Choose the right equipment
Learn how movies tell stories
Develop your story idea
Plan your shots and sound
Film and edit the movie carefully in post-production
Get feedback before you finish
Share your work in the right format
Again, this blog is aimed at students, particularly helpful for those at the crucial stage of education, those who are learning all that the filmmaking process entails. The blog also has articles on students who have achieved success through them, as well as general articles on film production and valuable filmmaking tools.
Furthermore, there are links on their website to:
Forums
Network
e-News
HD Pro Guide
About them
FAQ
Much like the previous blogs, this website stays up to date with industry news and lists their most recent blog posts on the front page.
The blog is highly equipped with helpful resources for those looking to learn more about and get into the many different areas of the industry. It can be very specific in this regard, going in-depth on areas you wouldn't have even thought of (like the specifics of sound recording and sound design for example).
The blog has links to filmmaking tools such as:
A film dictionary
Free film documents
Movie reviews
Contacts
This is a personal blog run by Stu Maschwitz. It's a great personal take on the industry and you'll come to trust his take on what the best filmmaking tools around are.
For example, he tests the latest equipment in the industry and discusses it.
Sometimes in such a big industry, with so many different paths for every element, having a personal touch can help you see the wood through the trees.
Stu also posts tutorials on his page, particularly helpful if you are looking to get into the editing/ post-production side of the industry.
Top 10 Filmmaking YouTube Channels:
YouTube is an increasingly rich place for tips, tutorials, deep-dives and general insight. Where traditionally such advice might come in an essay, you're now more likely to find it in video essay form. Again, these deep dives into the filmmaking process, technique and craft can serve as an online filmmaking school. Spend a couple of hours inhaling this content you will feel like you have spent a few hours in a class.
There are a lot of channels out there. Some are dedicated to analysing themes and characters, some are more focused on the specific aspects of the filmmaking process, such as screenwriting, editing or sound design. Whatever their intention these YouTube channels are fast becoming one of the best filmmaking tools out there – insightful and intelligent reflections on the craft that enlighten and broaden your critical thinking and understanding.
Such channels include:
Top 5 Filmmaking News Websites:
These are the more popular websites that feature the bigger glossier news and affairs on the movie industry. They also contain a huge catalogue of published articles available to read online and countless news, images, videos of the stories that are gripping Hollywood!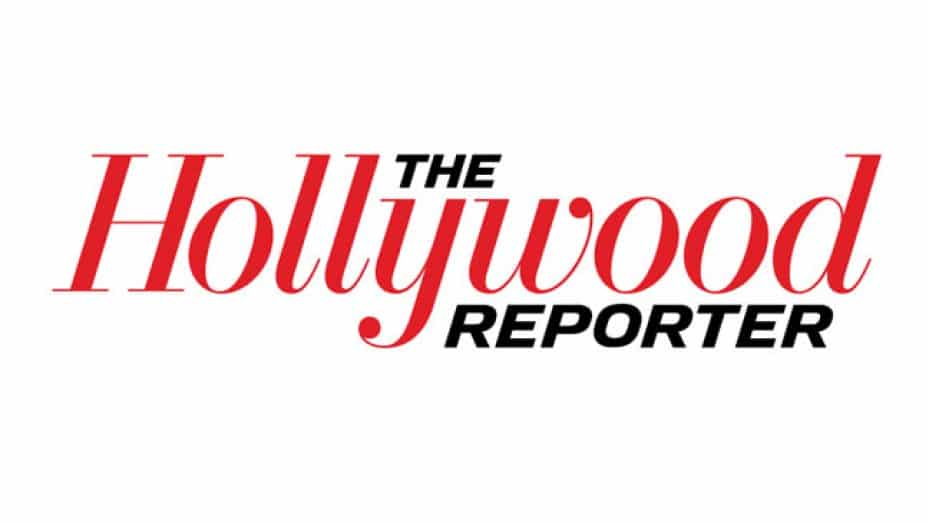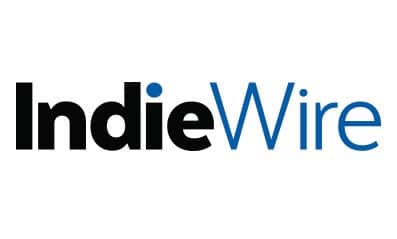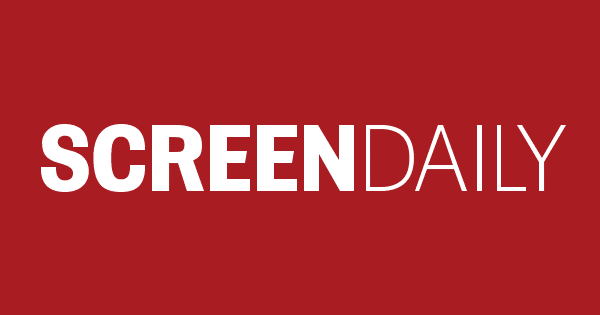 Whether you're a movie buff or just want to keep up to date with recent paparazzi shots of Chris Hemsworth drinking a smoothie in Los Angeles, these websites are filled with coverage giving you the ultimate lowdown on industry happenings.
Whilst some of the news they share may seem frivolous, these can also be great places to learn and gather industry trends. What movies are getting made? Who are the most exciting new filmmakers? Who is getting what made? These sites are great places to keep up to date. Ultimately, a contemporary understanding of the industry and its trends is a great filmmaking tool to have in your belt, handy for your own work but also for potential job interviews, for example.
Screen Daily
IndieWire
Screen Rant
The Hollywood Reporter
Variety
Top 5 Screenwriting Contests for Filmmakers:
Screenwriting contests could be a big moment in a film career. Particularly for those who don't come from a writing background, a screenwriting contest can be a chance for a filmmaker to prove writing credentials.
These contests have exploded in recent years, and there are now so many it's incredibly challenging for new writers to figure out which ones are legit and actually carry any weight. While some commentators would argue there are 10-15 that carry industry cache, that's potentially on the generous side.
Agents, executives, managers and producers all still heavily prioritise the old ways of talent discovery (namely when a trusted contact slips them a script saying: "it's good…").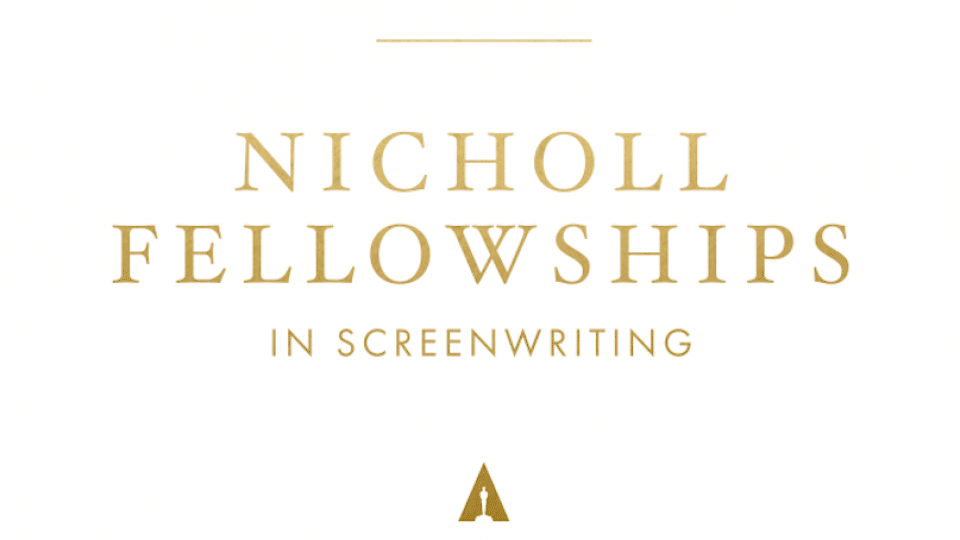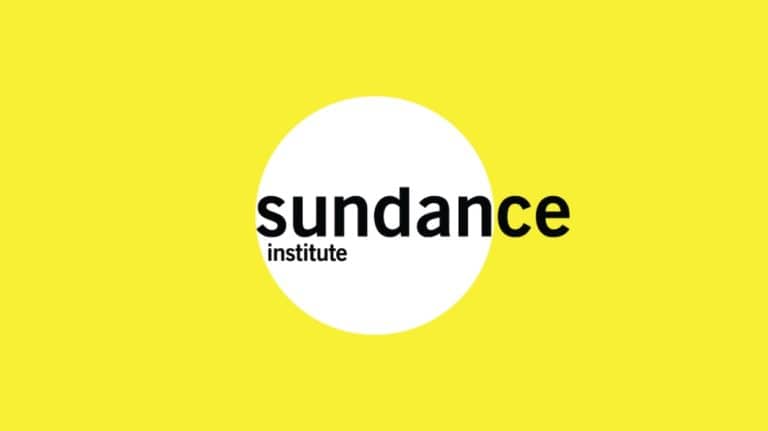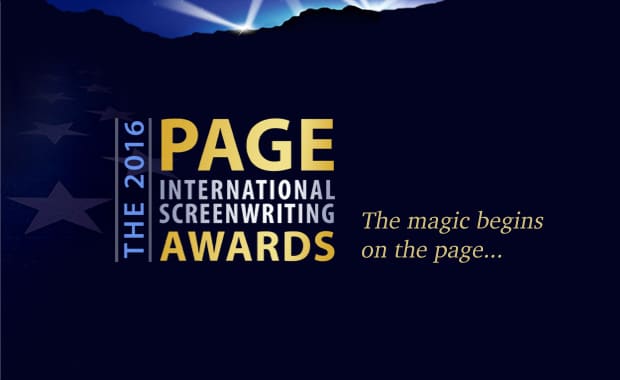 Accordingly, we've decided to only list 5 – the real big hitters of the screenplay contest arena. Win or rank highly in one of these, and it's going to mean an awful lot more than the same results in a contest of lesser standing.
The Academy Nicholl Fellowship
The Austin Screenwriting Contest.
The PAGE International Screenwriting Awards.
Script Pipeline Screenwriting Contest.
Sundance Screenwriters' Lab.
Top 5 Indie Film Festivals:
Film festivals can be an essential element to getting your film financed and backed. Film festivals are the hub of networking within the industry. They're the go to for witnessing the latest upcoming film releases with a countless amount of professionals on show. For fledgling filmmakers, festivals can often be a crucial step to attaining filmmaking jobs.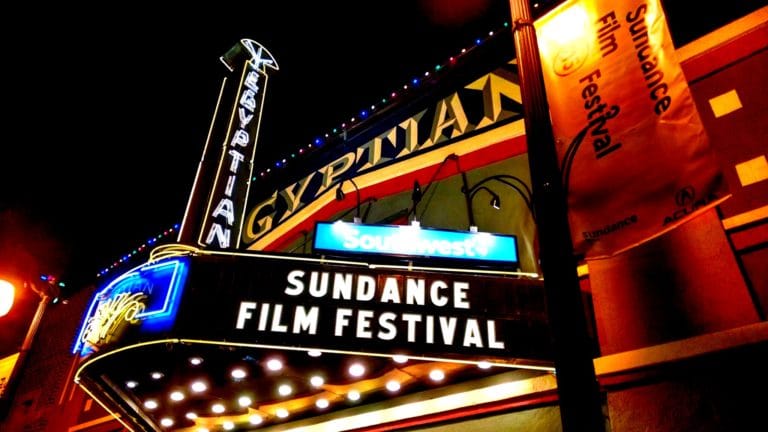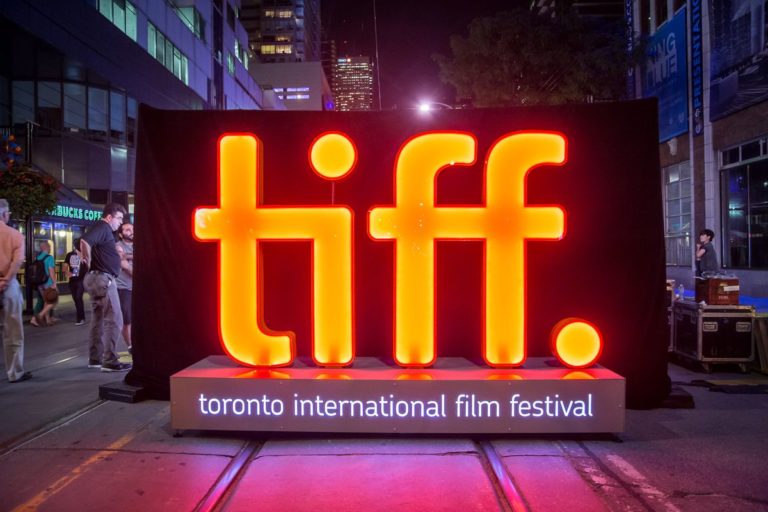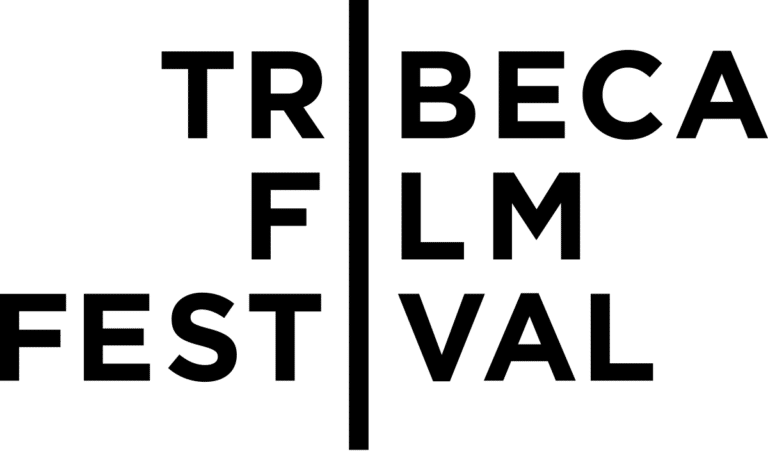 "The Big Three" film festivals in the world include Cannes, Berlin, and Venice. But on the other end of the picture, there are amazing festivals suited to the medium to lower budget independent scene (as well as short films).
Such festivals give a platform for films generally catered to audiences who appreciate the art-house, indie side of cinema!
5 Must Have Screenwriting Books:
Wannabe filmmakers and movie goers all have different ways of learning all the many aspects of the industry. Some learn on a job, some learn through just watching and studying movies, some learn through filmmaking school.
But the core of storytelling comes from the screenwriting part of filmmaking itself. For a filmmaker to have no knowledge of the basics of screenwriting would be naive. Even if you are not writing yourself, having an understanding of story structure and screenplay structure is a vital part of the filmmaking process.
These are the definitive must have books for every potential screenwriter to read. Whether you plan on actually writing a screenplay or not, these books are insightful on the core elements of screenwriting and storytelling.
Save the Cat: The Last Book on Screenwriting You'll Ever Need – Blake Synder
Screenplay: The Foundations of Screenwriting – Syd Field
Story: Style, Structure, Substance, and the Principles of Screenwriting – Robert McKee
The Writers Journey: Mythic Structure for Writers – Christopher Vogler
The Anatomy of Story: 22 Steps to Becoming a Master Storyteller – John Truby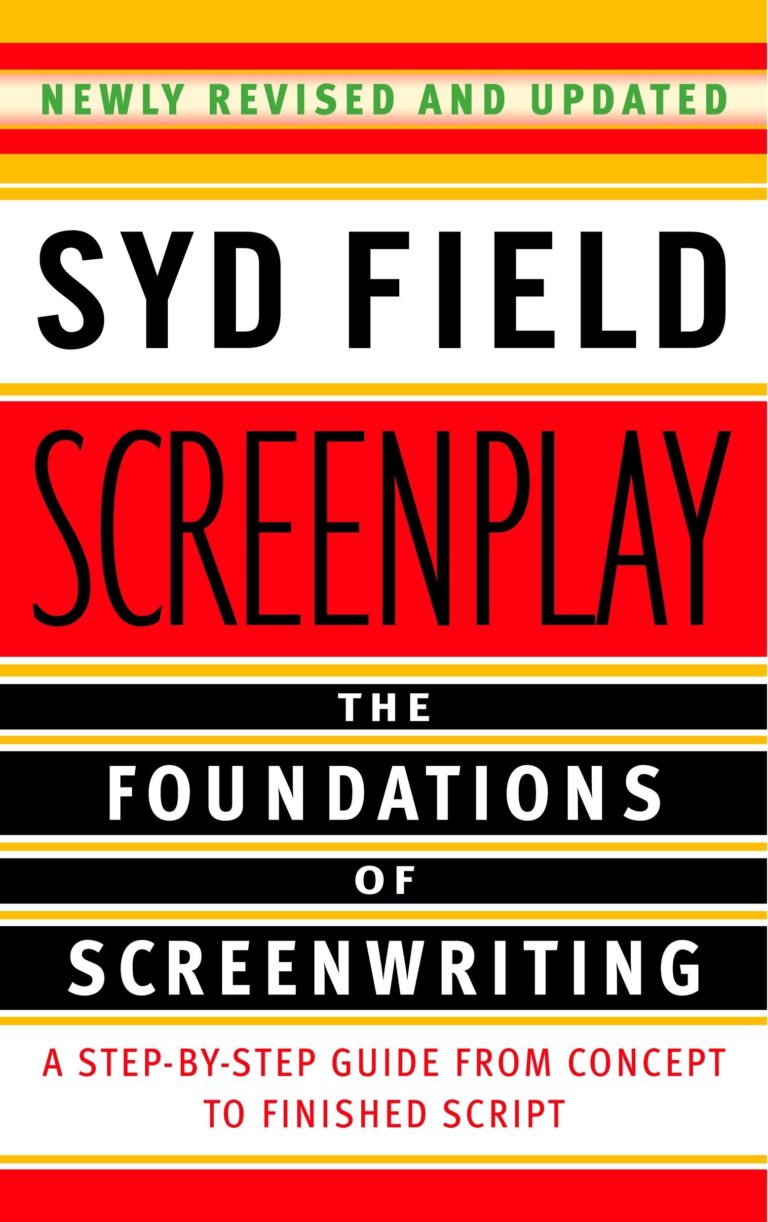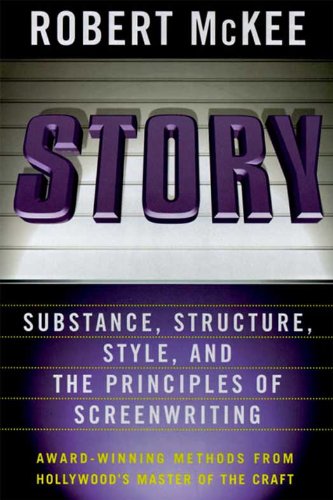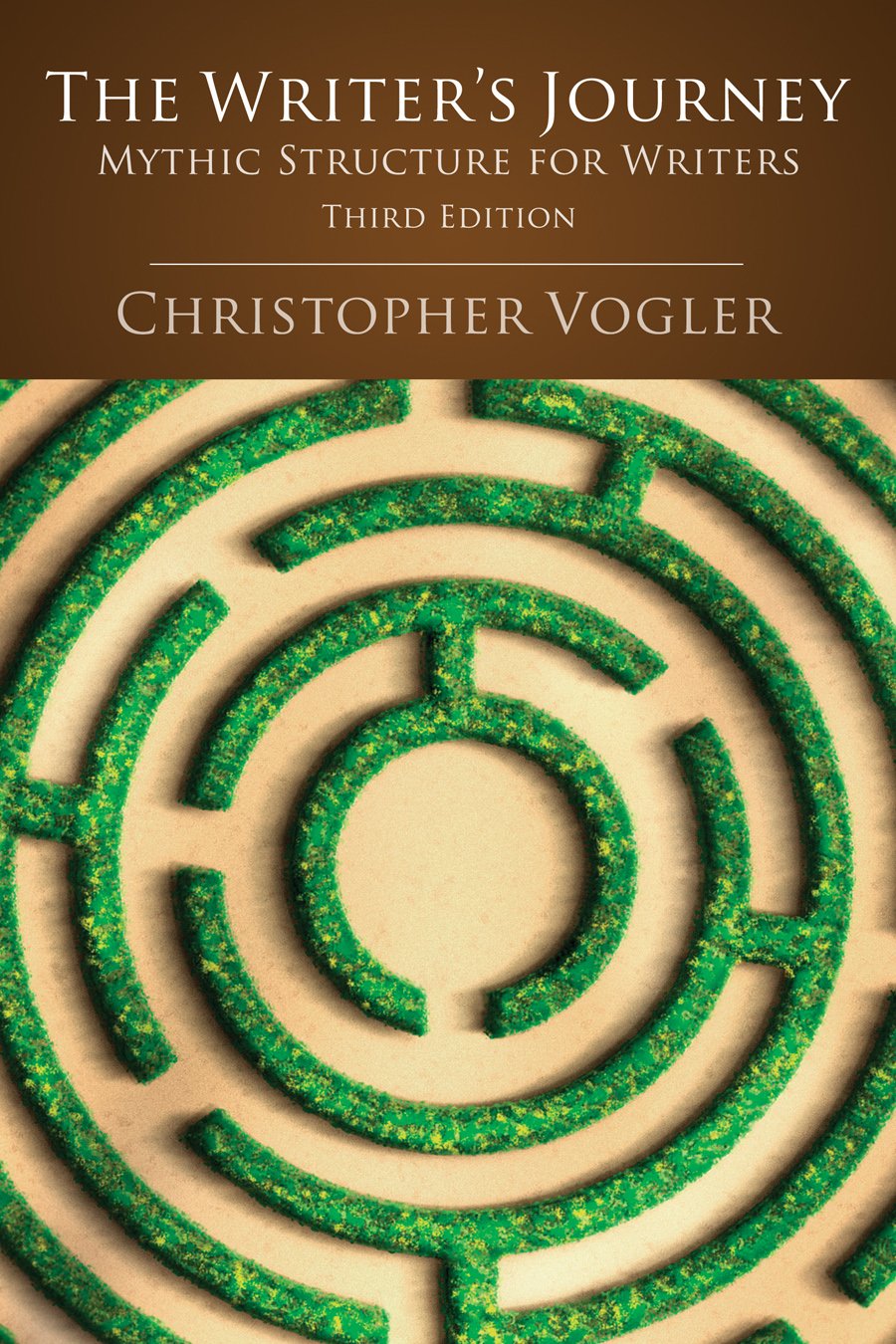 10 Scripts Filmmakers Must Read:
Just as watching films can be a great DIY filmmaking school, reading scripts can also serve a similar function. Practically any screenplay is available to read somewhere online.
It's a great opportunity to gain a window into how a screenplay looks before into is made into a film. How does a great film look as a screenplay? These can be vital lessons.
So from the millions of scripts out there, where to start? Well, aside from just making great films, there are some scripts that demonstrate key screenwriting lessons.
By reading these scripts and seeking to understand what makes them tick, you'll learn a great deal and gain much insight into the writing process. Screenplays are one of the best and most essential filmmaking tools out there, not only because obviously films wouldn't exist without them, but because in them they contain the core elements of what makes films great in the first place, storytelling.
The Best Screenplays to Read:
The Godfather (1972) – Francis Ford Coppola/Mario Puzo
Casablanca (1942) – Julius J. Epstein/Phillip G. Epstein/Howard Koch
Chinatown (1974) – Robert Towne
Pulp Fiction (1994) – Quentin Tarantino/Roger Avary
Annie Hall (1977) – Woody Allen/Marshall Brickman
Psycho (1960) – Joseph Stefano
American Beauty (1999) – Alan Ball
The Shawshank Redemption (1994) – Frank Darabont
Memento (2000) – Christopher Nolan
Eternal Sunshine of The Spotless Mind (2004) – Charlie Kaufman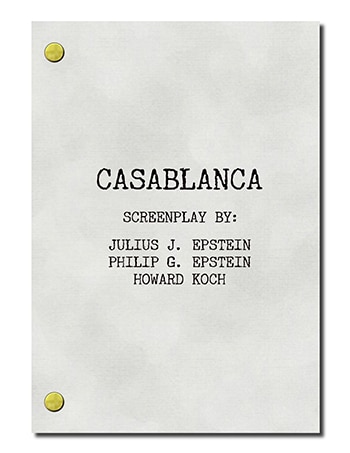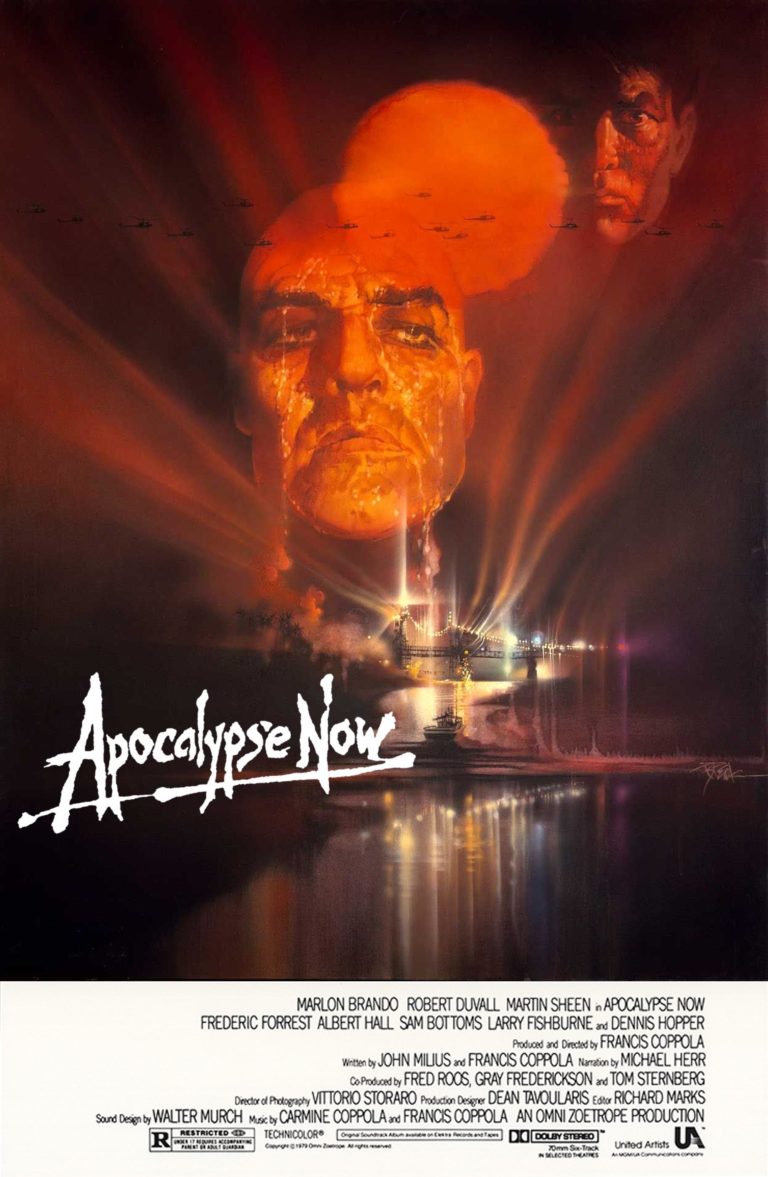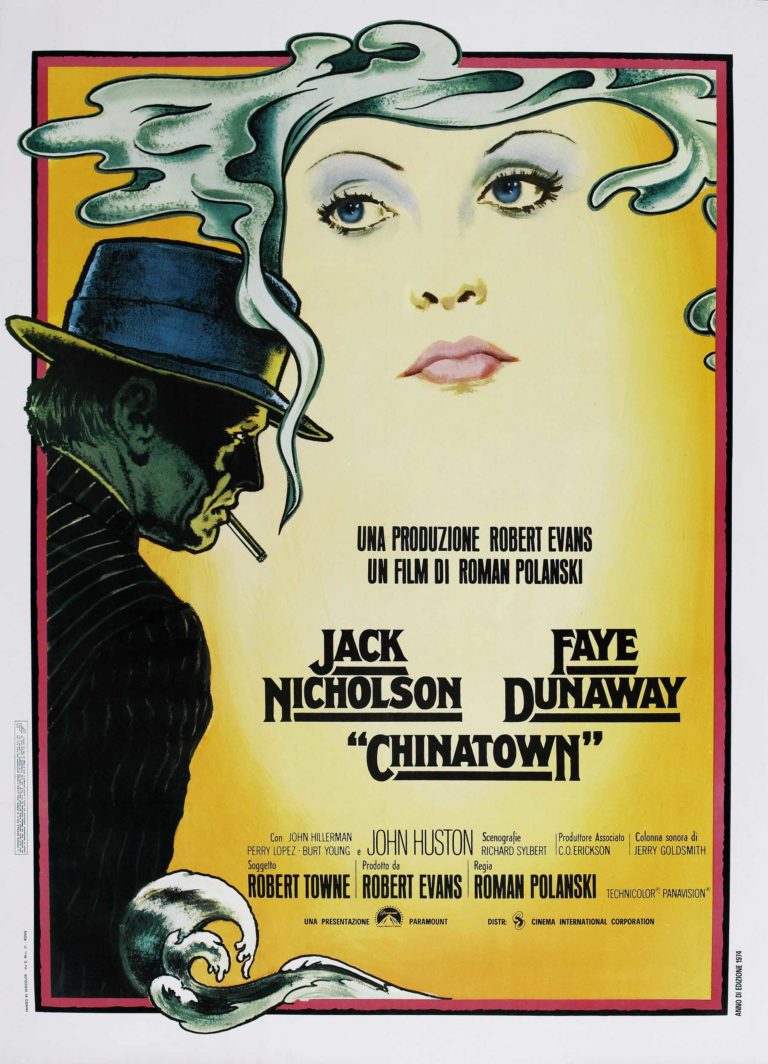 10 Must Have Filmmaking Books:
Watching 15 minute analysis videos is one thing, however dense books containing in-depth analysis are something else. These books contain deep analysis into the filmmaking process. They are not just quick tours, they are immersive journeys.
The definitive books every aspiring filmmaker must read range from ones focusing on directing, editing and cinematography to biographies delving into the mind of legends such as Alfred Hitchcock and Akira Kurosawa.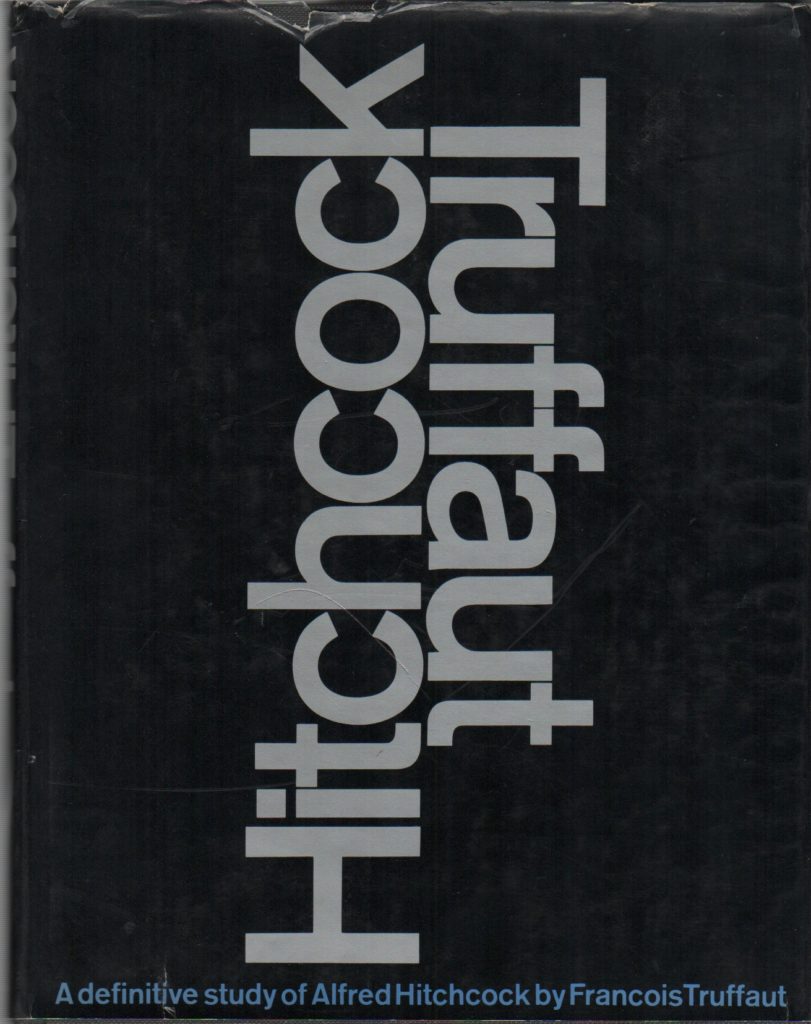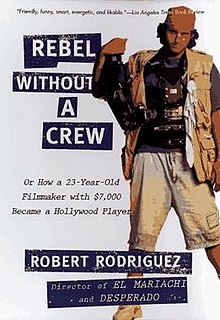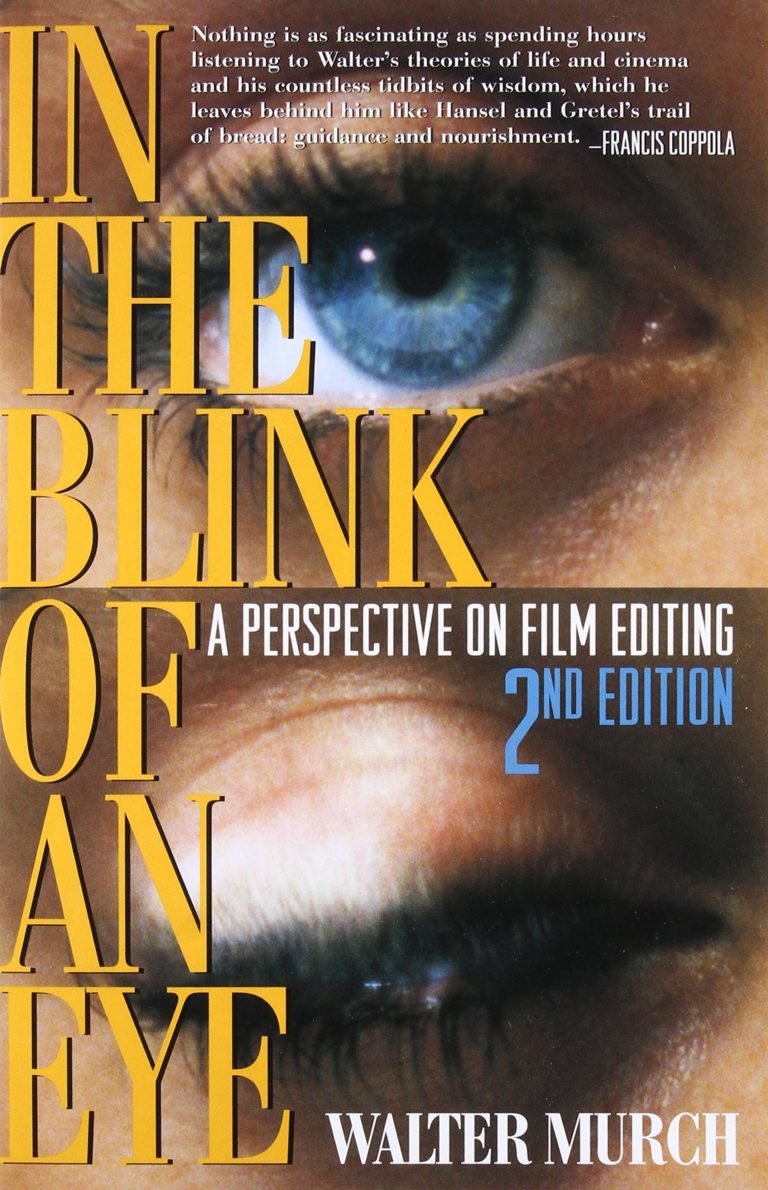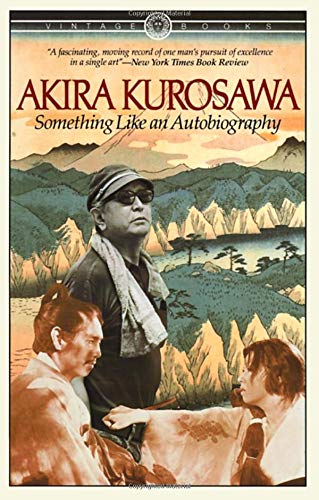 This is the chance to immerse yourself in the words of masters of the field. These range from in-depth studies of the craft of filmmaking and film production to personal diaries and reflections on specific productions.
On Directing Film – David Mamet
Rebel Without a Crew – Robert Rodriguez
Making Movies – Sidney Lumet
Something Like an Autobiography – Akira Kurosawa
Shooting to Kill: How an Independent Producer Blasts Through the Barriers to Make Movies That Matter – Christine Vachon
Hitchcock: A Definitive Study of Alfred Hitchcock – Francois Truffaut
In The Blink of an Eye: A Perspective on Film Editing – Walter Murch
Hollywood Producers Directory: A Specialized Resource for Producers and Filmmakers – J. Douma & D. Perez
Sculpting in Time: Reflections on the Cinema – Andrei Tarkovsky
The Filmmaker's Handbook: A Comprehensive Guide for the Digital Age – S. Ascher & E. Pincus
The Best Filmmaking Courses/ Film Schools
Should you study for a degree in filmmaking? It's an age-old question the answer to which depends on your personal preference. It's by no means a requirement. After all, some of the best filmmakers ever have not done a film course or been film school student dropouts.
Still, if you're interested in filmmaking and looking to do a degree, why not look into a filmmaking or even fine arts degree? As a film student, you'll have the opportunity to pour over and study films in order to truly understand the medium. Moreover, you'll potentially have access to a wide range of film equipment (from cameras to post-production facilities). This is a valuable asset for a budding film student who wouldn't otherwise be able to afford or gain access to the tech and equipment needed to make films in the first place.
Furthermore, you may have the opportunity to meet like-minded folk from around the world, all of whom may be looking to get into a different part of the industry. This will, in turn, introduce you to a network of potential collaborators. Filmmaking or fine arts degrees can be a breeding ground for creativity in this respect.
So what are some of the best and most well-known filmmaking/fine arts schools around the world?
American Film Institute (US)
CalArts (US)
USC (University of Southern California) School of Cinematic Arts (US)
New York University's Tisch School of the Arts
Columbia University's School of the Arts (US)
Toronto Film School (Canada)
Vancouver Film School (Canada)
Bejing Film Academy (China)
Sydney Film School (Australia)
London Film School (UK)
National Film and Television School (UK)
La Fémis (France)
Top 10 Film Review Websites:
Films are notoriously analysed, evaluated, and assigned strong opinions by reviewers. These reviewers can be someone on a blog, to the higher-end experts who've garnered years and years in the business and work for huge news organisations or institutions.
Reading reviews is not only clearly an important way to keep up to date with the latest releases. It's also a way to sharpen your critical skills and eye. Learning how to critically engage with films is important as it better enables you to turn that focus on your own work. The more you learn the language of how to engage critically with films, the more you will be able to speak that language yourself and infuse the understanding of it into your work.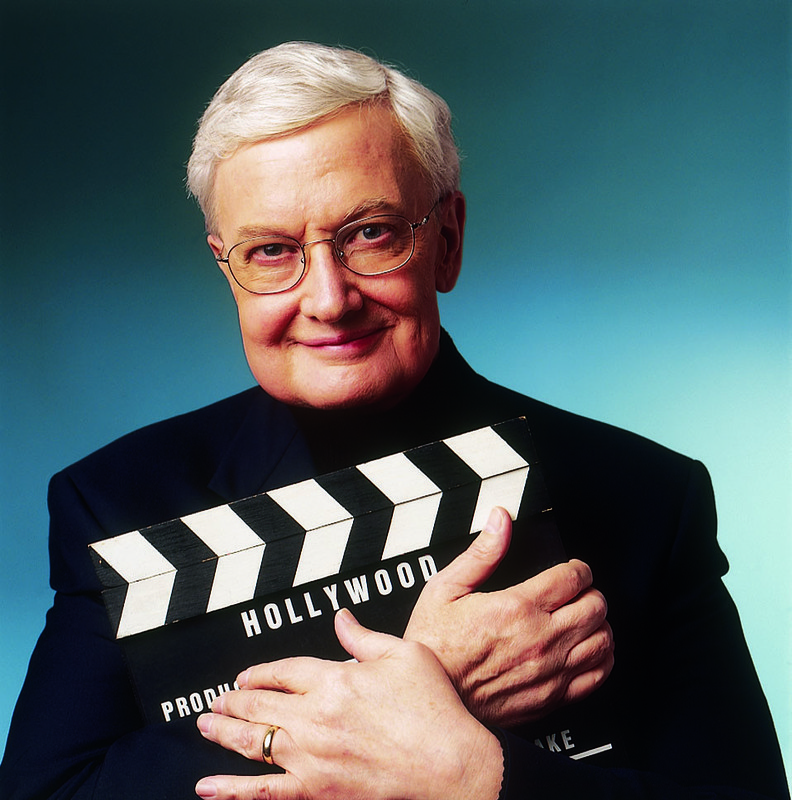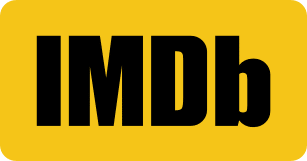 Our selection of the best film review websites range from respected indepedent critics such as Roger Ebert to the likes of The Hollywood Reporter and Variety, whose experienced critics have a solid background in giving thorough reviews for huge blockbusters as well as smaller art-house circuit films.
Roger Ebert – rogerebert.com
Rotten Tomatoes – rottentomatoes.com
IMDb – imdb.com
Rolling Stone – rollingstone.com/movies/movie-reviews
The New York Times – nytimes.com/reviews/movies
Fandango – fandango.com/movie-reviews
Variety – variety.com/v/film/reviews
IndieWire – indiewire.com
The Hollywood Reporter – hollywoodreporter.com/topic/movie-reviews
Time – time.com/tag/movie-reviews
Top 10 Screenwriting Software for Filmmakers:
In order to write efficiently and structure a screenplay as per industry standard, the most effective screenwriting software varies per individual and their style of writing.
As with most software packages, they're designed to make your life so much easier by having already ingrained the formatting and allowing you, the writer, to focus freely on your creative writing abilities.
This software gives you cutting edge support because it can format your writing, layout, design and text. Making the most of such software inevitably leads you to enhance your skills without having the added pressure of thinking about the look of a script.
Even if you're not a screenwriter by trade, screenwriting software can serve as an important filmmaking tool. On a range of different filmmaking jobs, it's likely you could be asked to make edits to a script or at least feedback on edits within a screenplay. Having access to software is therefore a great asset to make this process as smooth and easy as possible.
This is some of the most popular screenwriting software out there….
Script Studio
Scrivener
Celtx
Fade In
Highland
Trelby
Slugline
Movie Magic Screenwriter
Amazon Storywriter
Top 5 Editing Software:
Post-production plays a key role in polishing your final product. Editing is creating the narrative – you are putting together clips which will in-turn tell a story.
Be it for beginner filmmakers working on editing their short films, or to the industry professionals working on feature length films, editing is a filmmaking tool that is not only handy to know technically but one that helps sharpen your storytelling eyes and ears.
Finding the best software for editors is crucial and obviously varies depending on whether you have access to a Mac, Windows PC or Android device. Modern day editing software is easy to use and accessible for those across the spectrum of experience. And particularly with YouTube tutorials out there for almost every editing trick and technique you could think of, editing is becoming an increasingly accessible filmmaking tool, vital in post-production.
Some of the best and most widely recognised editing software includes…
Adobe Premiere Pro CC
Final Cut Pro X
Pinnacle Studio 22 Ultimate
Adobe Premiere Elements 2019
Adobe Premiere Rush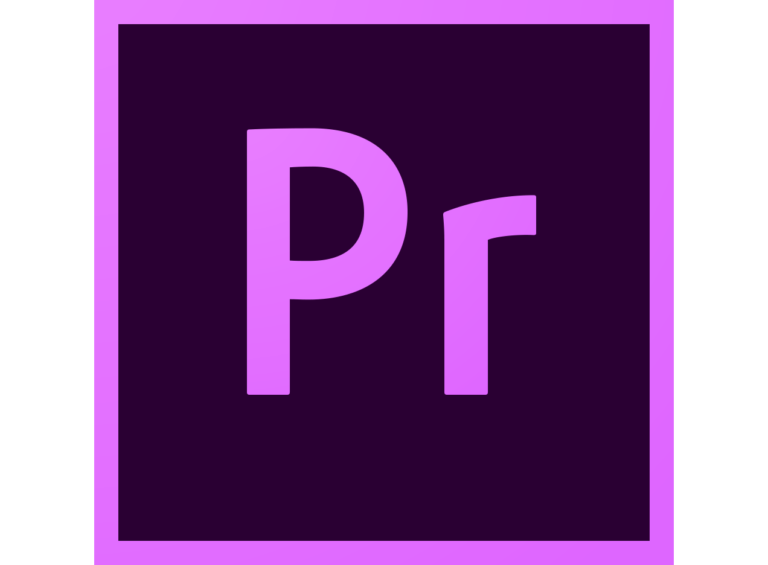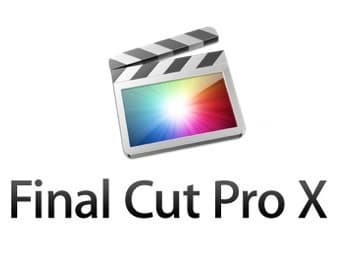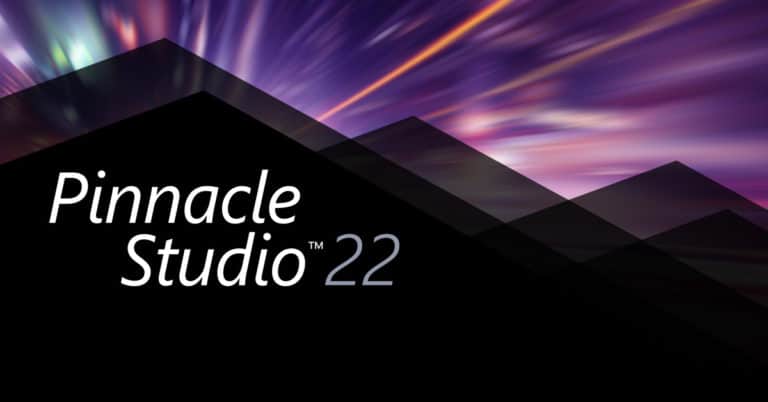 In Summary:
What is the Definition of Filmmaking?
Filmmaking is the production of films for cinema or television – the process of writing, planning, filming, editing and distributing a story captured on camera.
What Are the Best Filmmaking Blogs?

1. Filmmaker IQ
2. No Film School
3. Cinema5D
4. Indie Film Hustle
5. Learn About Film
6. Student Filmmakers Website
7. How To Film School 
8. Prolost Blog
What Are the Best Filmmaking Youtube Channels?

1. Lessons From the Screenplay
2. Nerdwriter1
3. The Take
4. Now You See It
5. Jack's Movie Reviews
6. A Matter of Film
7. Cinefix
8. Like Stories of Old
9. Storytellers
10. Film Radar
The Best Filmmaking News Websites

1. Screen Daily
2. IndieWire
3. Screen Rant
4. The Hollywood Reporter
5. Variety
The Best Screenwriting Books

1. Save the Cat: The Last Book on Screenwriting You'll Ever Need – Blake Synder
2. Screenplay: The Foundations of Screenwriting – Syd Field
3. Story: Style, Structure, Substance, and the Principles of Screenwriting – Robert McKee
4. The Writers Journey: Mythic Structure for Writers – Christopher Vogler
5. The Anatomy of Story: 22 Steps to Becoming a Master Storyteller – John Truby
What Are the Best Scripts to Read for Filmmakers?

1. The Godfather (1972)
2. Casablanca (1942)
3. Chinatown (1974)
4. Pulp Fiction (1994)
5. Annie Hall (1977)
6. Psycho (1960)
7. American Beauty (1999)
8. The Shawshank Redemption (1994)
9. Memento (2000)
10. Eternal Sunshine of The Spotless Mind (2004)
The Best Filmmaking Books

1. On Directing Film – David Mamet
2. Rebel Without a Crew – Robert Rodriguez
3. Making Movies – Sidney Lumet
4. Something Like an Autobiography – Akira Kurosawa
5. Shooting to Kill: How an Independent Producer Blasts Through the Barriers to Make Movies That Matter – Christine Vachon
6. Hitchcock: A Definitive Study of Alfred Hitchcock – Francois Truffaut
7. In The Blink of an Eye: A Perspective on Film Editing – Walter Murch
8. Hollywood Producers Directory: A Specialized Resource for Producers and Filmmakers – J. Douma & D. Perez
9. Sculpting in Time: Reflections on the Cinema – Andrei Tarkovsky
10. The Filmmaker's Handbook: A Comprehensive Guide for the Digital Age – S. Ascher & E. Pincus
The Best Film Review Sites

1. Roger Ebert – rogerebert.com
2. Rotten Tomatoes
3. IMDb
4. Rolling Stone
5. The New York Times
6. Fandango
7. Variety
8. IndieWire
9. The Hollywood Reporter
10. Time
What is the Best Editing Software for Filmmaking?

1. Adobe Premiere Pro CC
2. Final Cut Pro X
3. Pinnacle Studio 22 Ultimate
4. Adobe Premiere Elements 2019
5. Adobe Premiere Rush
What did you think of this article? Share It, Like It, and let us know your thoughts in the comments box further down…
Struggling with a script or book? Story analysis is what we do, all day, every day… check out our range of script coverage services for writers & filmmakers.