So you've made a film and you want more people than just your friends and family to see it. Well, film festivals are a great way to get your project exposure, and to introduce you as a new filmmaker to others in the field.
Film festivals often play an important part of the folklore of how new filmmakers get their big break or how a film is introduced to the world. But it's important to not get too swept up in idealistic fantasies of the film festival experience.
Film festivals definitely require a game plan based on what you are hoping to get out of them. You'll want to create a strategy. To try and touch on all the bases, we're going to look at the key elements of strategy to think about. Each of these steps will leave you with things to think about in order to make the most of your film festival experience.
What to Consider Before Submitting to a Film Festival?
Planning for film festivals really begins before you've made your film, at the budgeting stage. Most film festivals charge a submission fee of anywhere from $25 to upwards of $100, depending on the format of your submission. While the lower end may not sound outrageous, remember that you are likely submitting to multiple festivals.
This should be factored into your film's budget – which, as a new filmmaker, is likely to be on the tighter end. The number you decide on may fluctuate depending on how much funding you get and how faithful you remain to your budget during production. Having a festival budget will help you prioritize your submissions.
Which film festivals are worth your money? Well, that really depends on a few factors, including:
Format. Some festivals are better suited to short films, others to features, and others across formats. Does the film festival's focus match the format of your film? This is key to try and figure out by researching past iterations of the film festival in question.
Genre. There are all kinds of festivals, particularly smaller ones, that are more focused on certain genres. This can be the case for larger festivals, too. Sundance Film Festival, for instance, champions horror films with horror short film compilations and a wide selection of features within the genre.
Themes. Film festivals revolving around certain themes, such as social justice, are getting to be more common. And it's important to try and figure out which festivals favour which themes. If there is a theme at the forefront of your film, can you find a film festival that would champion that theme?
You. There are festivals aimed at women, the LGBTQ community, or certain ethnicities and cultures. Try and find the festival that seeks to represent you.
It's advisable to pick a handful of large, general film festivals and another, typically larger handful of smaller, more specific festivals and apply to those. Resources such as FilmFreeway are helpful for researching festivals based on their qualities and how well-suited they are to your project.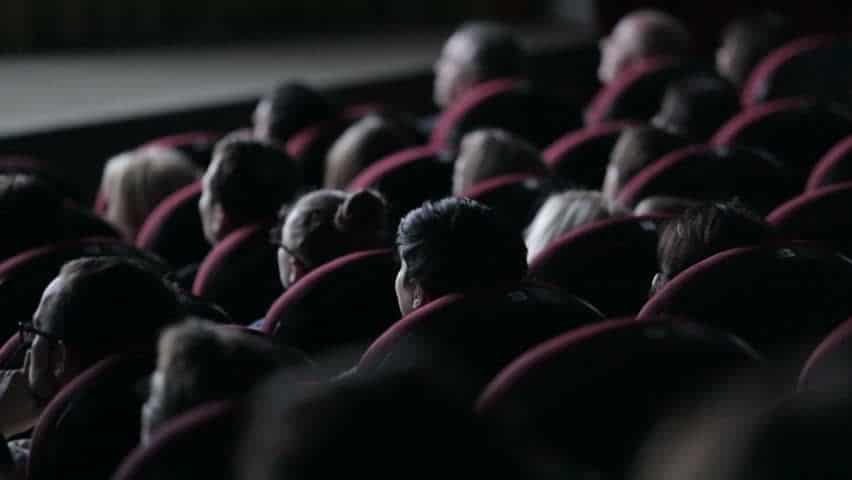 Setting Goals For Your Film
A step that, unfortunately, many new filmmakers don't think to consider. This is the time to ask yourself what you're hoping to get out of the film festival. You will ideally figure this out prior to submitting your film, as certain festivals might better suit different goals. But it's good to revisit as you're preparing to attend.
There are two primary results that films will aim for: distribution and exposure.
Distribution: The goal here is that someone will be interested enough in your film to want to invest in it. This will most likely result in either a theatrical release or release on a streaming site.
Exposure: Perhaps all you wanted was for your film to be seen and for people to see your work as a filmmaker. The festival will be the end of the rope for your film, but will hopefully open doors for future projects based on your artistic merits, demonstrated by your film.
A third goal that many new filmmakers choose is to make a short film as a proof-of-concept for a feature. The hope is that someone who can offer a bigger budget will want to finance the full concept. If this is your route, you must prepare further in advance to have the materials and talking points for your feature ready to share.
As a new filmmaker with a film showing at a festival, you're hoping people will want to invest in you, one way or another. Figure out in advance what form you're hoping that will take. It's key that you're prepared to take advantage of any opportunities that may arise.
Should You Attend the Festival?
If your film is accepted and you have the means to travel, then absolutely, without a doubt, YES.
Most of the benefits that film festivals offer, especially for new filmmakers, are best reaped in person. Never underestimate the power of face-to-face connection.
Most film festivals provide the option for post-screening Q&A's with the filmmakers. This gives you a chance to talk about your process, answer questions, and even talk up your future projects. You'll want to put your passion on display. Anyone who's interested in investing in or learning more about you will be able to attach your face to your project.
You just might catch the attention of someone in the industry who could help you get ahead. Or a potential future collaborator who sees something in your vision. You being there makes it easier for them to reach out to you – and you really want to make things easier for people who have something to offer you.
It's also not a bad idea to be a familiar face to the people working at the festival. You might get a chance to chat up the festival programmers, who are typically present at the screenings. As with anywhere else in the film industry, having an in gives you an automatic leg up. As a new filmmaker, you'll want as many of those as you can get.
If your film was not accepted, or you didn't submit a film in the first place, film festivals are still a valuable experience that you can learn from. Do some research on festivals that you find intriguing to see what kinds of experiences they provide that you can benefit from.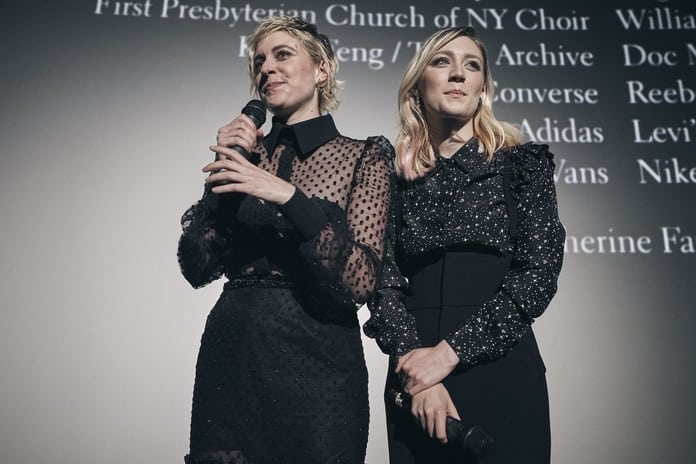 What to Do Once You Are At the Film Festival
Possibly the first, most important thing is to NETWORK.
This shouldn't be a surprise. Virtually every industry on the face of the planet encourages networking. With film, where the keys to success come down to who you know, it's nothing short of necessary.
Come to the film festival prepared. Much like your pre-submission plan, you should have a pre-attendance plan.
It takes serious ambition to work in the film industry. Film festival attendees like to meet a new filmmaker who is constantly looking forward and has new projects, or at least new ideas, on the horizon. Prepare some relevant talking points that will best present you as someone people should be excited about.
Even if you do not have a film showing, networking is crucial. All of the same benefits apply. The only thing you'll be missing is that the people you're talking to will have not yet seen your work, but you can quickly pitch it to them and point them in the direction to see it.
Most film festivals have mingling events (happy hours, buffet meals, etc.) specifically designed for networking. Sometimes they will sell ticket packages for specific demographics, typically by age group, with a schedule of events included in the package. Go to as many of these as you can.
While you're at the festival, don't forget to watch other filmmakers' work. It's always beneficial to see what kinds of stories other established and new filmmakers are telling (particularly the new filmmakers). You may decide you'd like to collaborate with them based on their work. Post-screening transitions and mingling events are great opportunities to chat them up.
Going to screenings may also demonstrate to you what kinds of content the specific film festival is looking for. You might start to see thematic, tonal, or stylistic patterns that are telling of what their niche is. This does not mean that you should make films to suit a certain film festival. But knowing these patterns may reveal what film festivals are best suited to your current or future projects.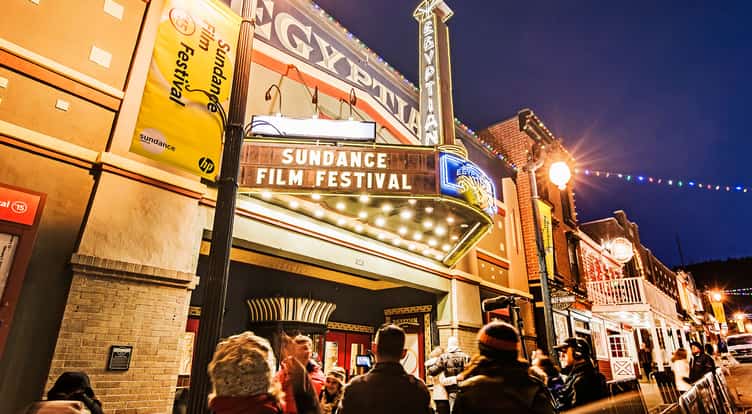 The Festival Is Over… Now What?
Well, this is going to depend on how you navigated everything else leading up to this.
If your aim wasn't to get distribution for your film, then the film festival circuit may be the end of your film's life cycle. If you got distribution, congratulations on expanding your audience. But no matter what the film festival looked like for you, in terms of furthering your career, you've only just begun.
You ideally spent considerable time meeting new people, building up some connections, and keeping track of those connections. This is the most important combination of things you could have done as a new filmmaker. Now you must initiate your post-film festival plan.
It's time to FOLLOW UP.
Reach out to your new connections. Hopefully, you've remembered a detail or two about them, as well as a few specifics from the conversation you had. Ask about a project of theirs they shared with you, and share your own work.
If you are interested in furthering your connection with someone who happens to live in your area, offer to buy them lunch or coffee. This will allow you to pick their brain, learn more from them, and/or open the door to collaboration.
Let's say you screened a short at the festival and pitched it to someone as a proof-of-concept for a feature. By all means, send them the follow-up information to keep their interest. Script samples, lookbooks, etc. Especially if this was a potential investor.
If you met someone you'd like to work for, include in your message that you're interested in helping them. Emphasize what you could do for them. Eagerness to help goes a long way, especially as a new filmmaker. If they liked you, they may be more willing to take a chance on you. You have nothing to lose by simply offering.
Furthermore, if some contacts you made were just other new filmmakers whose work you liked, keep in touch. Keep a track of their work as it evolves and keep in touch with them about what they're up to. This doesn't have to be a cynical play, it's just about peer to peer support.
How to Follow Up
Here's a follow-up checklist to help you with your post-film festival plan, give or take a couple of bullet points depending on what the festival looked like for you:
A greeting including some specifics about what you talked about, so they can identify you.
If applicable, praise about the film of theirs that was screened.
Questions about something they are working on, or asking if they are working on something.
Details about a project of yours that you talked up. If you said you'd send over supporting documents, provide those.
Offer your services to them.
An offer to meet for lunch, coffee, or the like, to further explore this connection.
The most important thing to do after a film festival has ended is to not treat it as an ending. Film festivals are meant to open doors that remain open after they've ended. Take advantage of this and keep the momentum going.
Film festivals hold so much potential, especially for the new filmmaker. If you feel that you're lacking connections, leap at this opportunity. It just might alter the course of your career, in ways big and small.
In Summary
What to Consider Before Submitting to a Film Festival
Consider which festival is right for you based on your requirements in terms of your career and the requirements of your film. Do your research as to what festival will suit you the best and don't just submit blindly to every film festival.
Setting Goals For Your Film
Are you looking for exposure or are you looking for distribution? Approach your chosen film festival with a strategy of what you want to achieve for your film. Walking in and hoping for the best isn't an effective approach. Set a goal and make a plan of how to potentially reach that goal.
What Do You Do at a Film Festival?
Networking is probably the most valuable asset a film festival can give you. The opportunity to meet other new filmmakers and peers from (potentially) all over the globe is possibly the best justification for film festivals to exist. Embrace this unique and exciting opportunity. Furthermore, make the most of the variety of what is on show, watching as much as possible and challenging yourself to find and engage with work you wouldn't usually see.
What to Do After the Film Festival is Over?

Follow up on the contacts you have made and use them to build your network. These could be contacts who you are immediately trying to get something out of (like a producer interested in your work, for example) or they could be contacts who you got on with and want to stay in touch with (like other new filmmakers, whose work you want to keep up with, for example).
This article was written by Ariana Skeeland and edited by IS Staff.
– What did you think of this article? Share It, Like It, give it a rating, and let us know your thoughts in the comments box further down…
– Struggling with a script or book? Story analysis is what we do, all day, every day… check out our range of script coverage services for writers & filmmakers.
Get *ALL* our FREE Resources
Tackle the trickiest areas of screenwriting with our exclusive eBooks. Get all our FREE resources when you join 60,000 filmmakers on our mailing list!