Script Consultant Jobs at Industrial Scripts 
Apply for FREE, below…
At Industrial Scripts, script consultant jobs can be hard to come by but, equally, we are always looking for those brilliant and elusive souls who can deliver the standard of script coverage we require.
We employ a small, crack team of expert script consultants to assess and analyse the projects submitted to us by our clients. As one of the global market leaders in screenplay coverage and feedback, we are extremely particular about who we hire as script consultants.
It's testament to this that we have a low turnover of readers, with many script consultants staying with us for years.
What are the two types of reader you hire?
We hire two types of reader, and oftentimes people work for us in both capacities below:
Script Consultants (SCs)
Contest Assessors (CAs)
What is the difference between an SC and a CA?
In brief, the former both assesses contest entries and writes full coverage for our clients, the latter assesses contest entries only.
You can apply for both at the link below.
Essentially the difference between being a Script Consultant and a Contest Assessor is that the former writes deep-dive, creative notes to help the client move forward with their draft, and the latter acts purely as a filter or quality-control mechanism to ensure that weaker projects do not progress in our contests, and stronger ones do.
The former script consultant role is better suited to someone looking to really build up – and build on – their coverage skills, and requires a greater overall time commitment, and the latter is ideal for people with existing reading experience but perhaps only bite-size chunks of time available to them. If you're in doubt about which role is better suited to you, we recommend applying for both.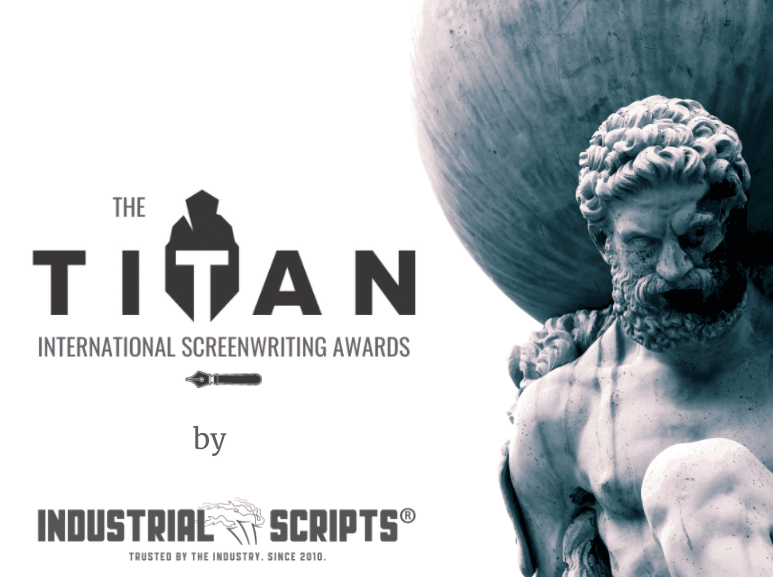 Script reading for us is a day-to-day, job-to-job proposition where you're only as good as your most recent report…
As the first and only script development company with verified customer reviews (after they've received their script report, clients review us on sites like Reviews.io), the stakes on each script report are high and the script reader is just the temporary custodian of the wider company name.
This job isn't a good fit for the auto-pilot, jaded, "quick buck", "use the company as a temp ATM"-type script reader…
This isn't like script reading for a big production company where – once trusted – you can get away with the occasional weak script report, or occasional "off" day here and there.
Every time one of our script consultants takes the field (so to speak) they're under pressure to perform.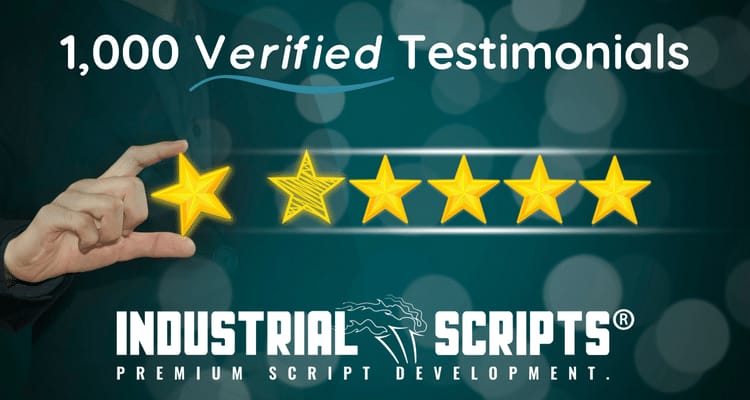 If you're reading this you're probably already aware that script consultant jobs are fiendishly hard to find, but in the past we have found terrific script readers in unconventional places.
So whilst a great resume packed full of top script reading credits for top production companies will certainly get our attention, it's been interesting to observe how less experienced (but no less cine-literate) script consultants have sometimes outperformed their more illustrious industry counterparts. 
If you've got game, as they say…
We are totally open-minded, then, about where our next great script consultant might come from, and welcome applications from people from varied professional backgrounds.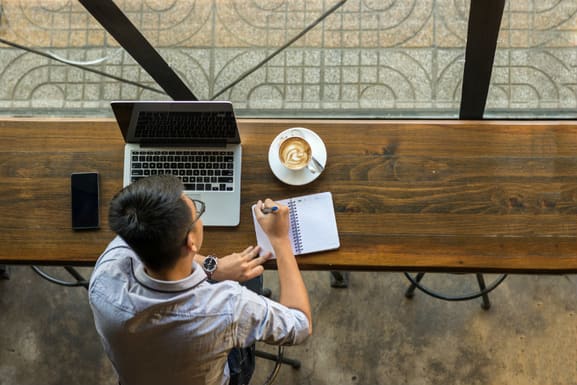 ---
How do I apply to be a Script Consultant or Contest Assessor?
An issue with the way script readers are often hired in film and TV is that they are often judged by old sample reports, on projects the executive hiring has never read.
Instead, we ideally prefer to invite potential readers to write a sample report on a screenplay already familiar to us.
NOTE: you can absolutely upload a sample report of your own that you completed for another company or individual, that we'll judge as best we can, but this is not our preference, for the reason above.
Accordingly, there is a 3-step process to becoming a script consultant for us:
Download this script and this script report template (OR locate the best script report you've already written for a company or individual and skip to Step 3 below…)
Next, read the script you just downloaded and write a report on it using said template, being careful not to go over the page length. If you're new to the format of script reports, you should head on over to this page, to learn more.
Once you've completed your script report (or located your pre-written report on a different script) and are happy it represents your absolutely best work, return to this page and scroll down to the form below to enter permanent online links to your resume and your sample script report.
*whilst uploading a report of your own rather than the one provided puts you at modest disadvantage, we do take a 360-degree view when assessing prospective readers. So your resume, or even the sheer effectiveness of your prose can certainly compensate. Ultimately, we have an open mind…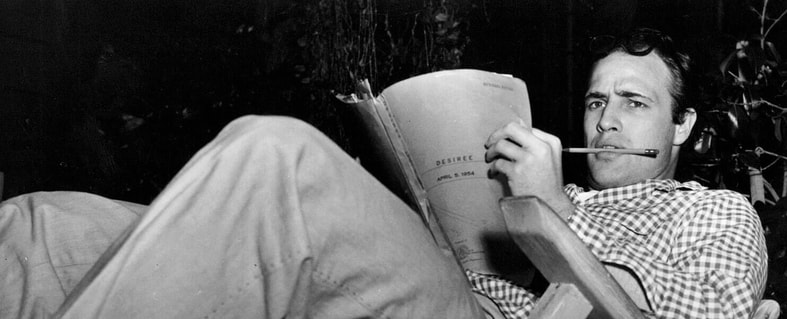 What happens if I'm taken on as a script reader?
If your submission impresses us, we'll likely get in touch and set up a paid trial period. This trial period will include you assessing screenplays "live", for current clients, while they feedback to us and write reports online about your performance.
It's pretty simple from that point on, really – if you deliver 5 star client feedback, the work keeps coming and you sign a contract and are taken on as a long-term freelance contractor. Because our clients are busy, and can be erratic in terms of leaving feedback, this trial period can run from a few weeks to several months, while we form an opinion of you. Once enough hard data has been gathered we'll then be in a position to make a decision.
Who can't apply?
The only people who can't apply for script consultant positions at Industrial Scripts are those who already operate public-facing script consultancy services. For clarity this doesn't mean – people who operate as lone wolf script readers (and do so reading privately for big TV and film companies).
But it does mean people who have a website where they sell consultancy services, where they have a Twitter or Facebook presence to try and attract business to said website etc. For reasons that are probably pretty transparent, we don't hire individuals whose interests conflict with our own, or whose interests are likely to conflict in the future. We aren't a finishing school for future competitors.
Ultimately, if you don't run your own public script-reading, script consultancy service, and don't plan to, then we welcome your application and your work will be judged on its own merits. Note: IS clients aren't able to apply, as we preserve a distinction there.
Do you offer a training program to new readers?
We do. One of the great benefits of joining us at this point in the company's evolution (10+ years in), is that you can stand on the shoulders of those who've come before you. So we equip our new script consultants with an absolutely vast resource and training pack, including multiple sample scripts, sample script reports, and investigative white-papers written by one of the most successful script consultants in our history.
We also offer all script consultants a free spot on our online script reading course (RRP $399), with lifetime access.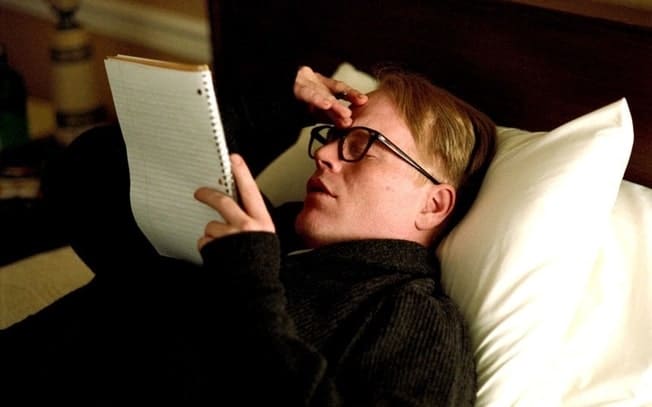 How much are script consultants paid?
Our fee structure varies from job-to-job depending on various factors, including length of report required, add-ons, turnaround time, your performance level (obviously crucial), your individual reading and reporting speed, and other case-by-case variables.
Our rates are typically better than most other script consultancies, and some major production companies/studios and we use proprietary technology to pay readers often within hours or even minutes of our client letting us know what they thought of your work.
However, it is worth stressing that we do put a huge stall in performance. Anyone can technically sit at their laptop, "chalking up" both time and words on the page. That in itself doesn't take any skill, or effort.
Quality of performance is the beginning, middle and end of working as a script reader. It is this aspect we recognise, not how much of their own time a reader spent padding out an auto-pilot, identikit script report destined to leave a disgruntled client.
Note: for those newer to the industry, or script development generally, broadly speaking people do not get into script reading for the money…they get in to it either: a) because it's a paid education, b) because they want to understand the mind of the reader/gatekeeper or c) because they want to build contacts in script development and use reading as a lily pad to bigger things..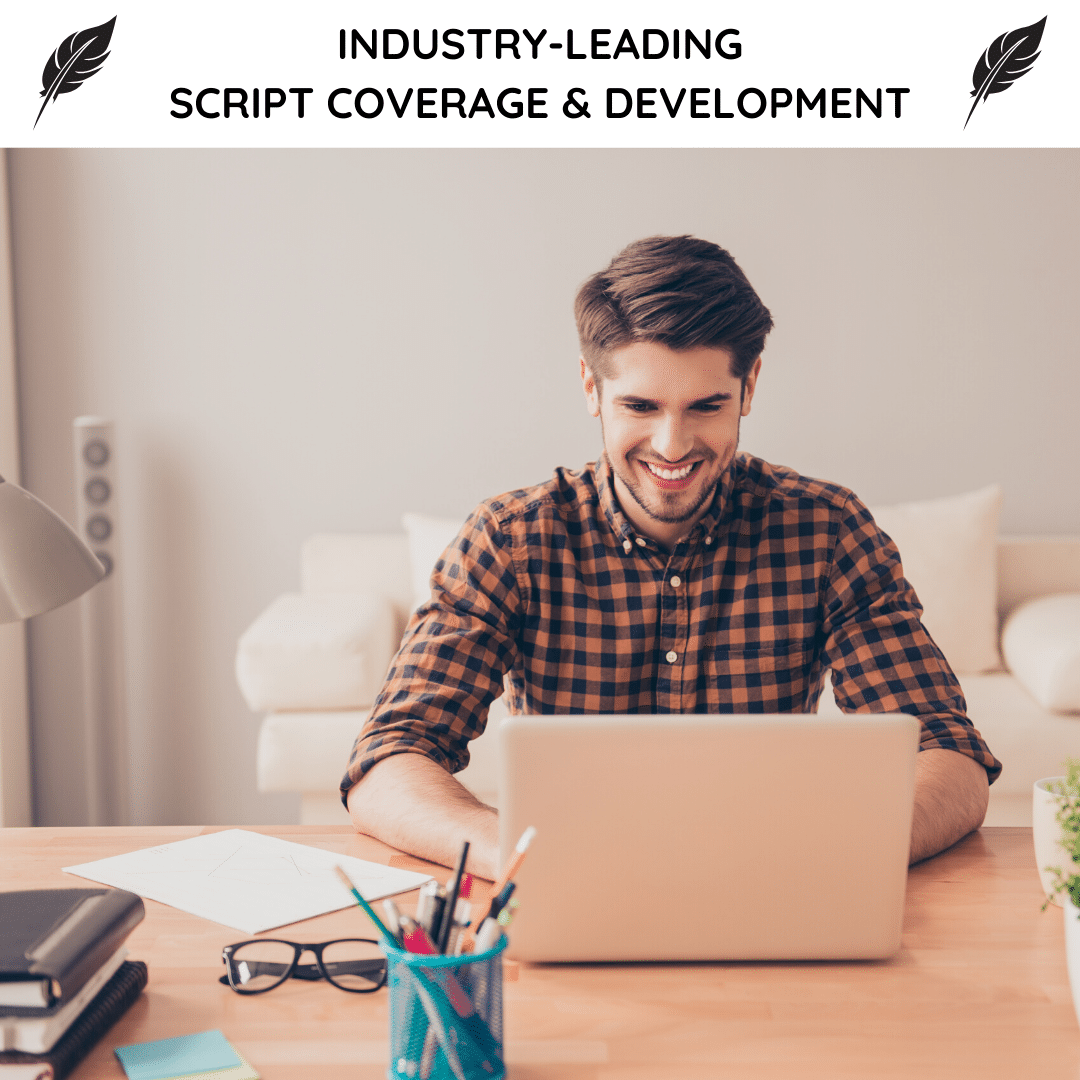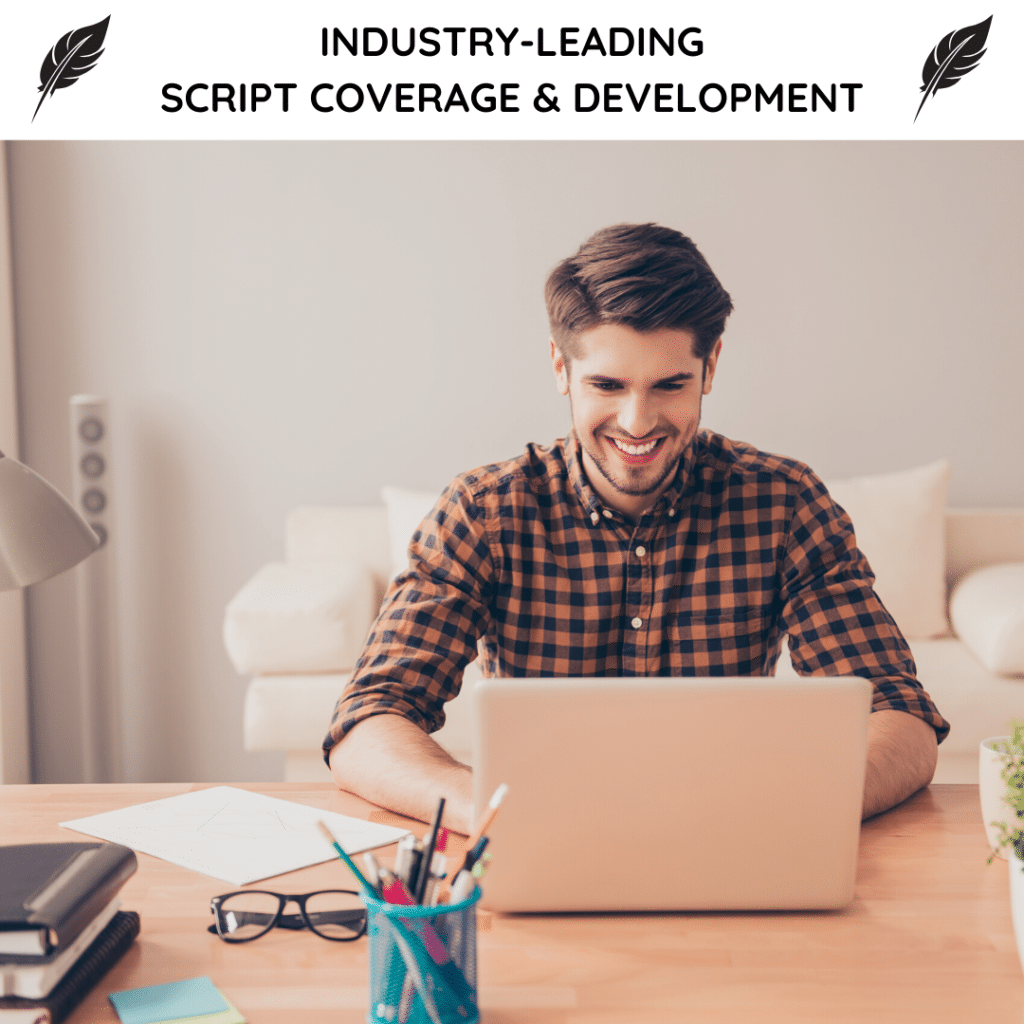 How available would I need to be, if hired?
We endeavour to have no "dead weight" on our script consultant roster. Again, getting script consultant jobs at all is hugely competitive and there's little motivation from our end to invest and develop a script consultant and his/her craft, only for he or she to be sporadically available, passively building up time so they can list Industrial Scripts on their resume.
The freelance script consultants who claim work from us tend to do so with an appropriate level of regularity, which respects both parties' interests.
Please note: due to the volume of resumes and samples we receive, we're unable to respond to unsuccessful applicants or to offer feedback or advice.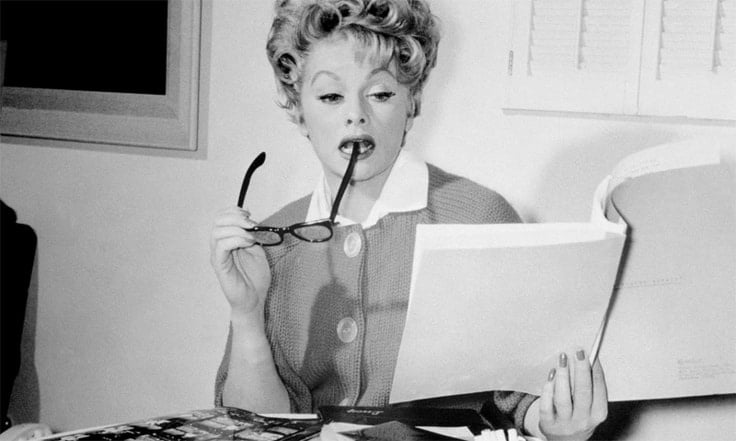 Is there a timeline or timeframe in which I need to apply?
No. This is a constant, 24/7, 365 rolling opportunity.
So while it's true spaces open up somewhat sporadically, we retain all resumes and script report samples on file and often dive in to the "archive" when a place opens up.
Apply to be a Script Consultant or CA
Phew, you got to the bottom!
Simply click the button below to be taken to our online application form, and don't forget to ensure the online links to your resume and sample report are easily accessible!
Thanks for taking the time to read this page, and we look forward to hearing from you!
Please note: due to the volume of resumes and samples we receive, we're unable to respond to unsuccessful applicants or to offer feedback or advice.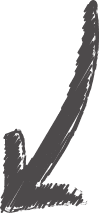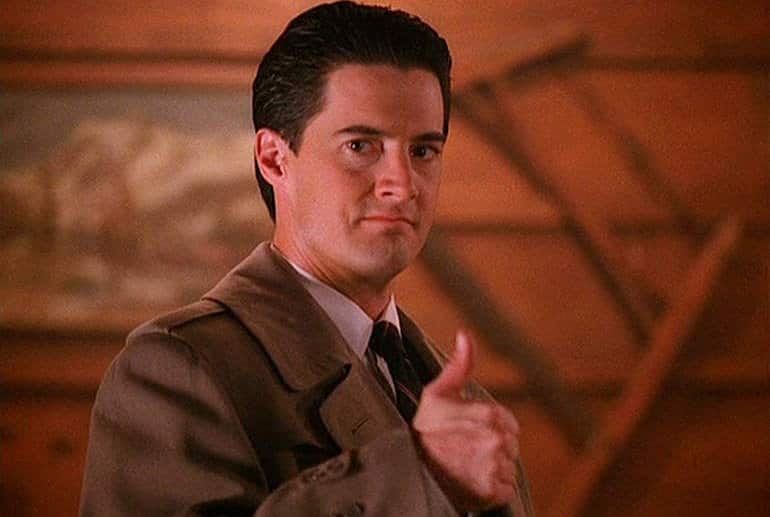 🍌 Watch out for these banana skins! 🍌
When applying, watch out for these basic banana skins, as they'll automatically invalidate your application.
We see far, far more of these than you'd think…
Banana Skin 1 – Uploading Files We Can't Access
Uploading files we can't access, either because you haven't made the document visible by all, or because you've uploaded in a non-PDF, non-Word doc format (yes, we're looking at you, .pages files) will automatically invalidate your application.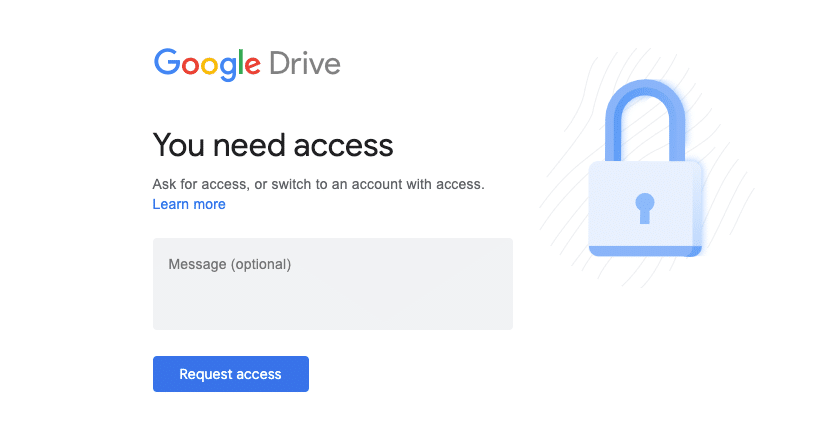 Banana Skin 2 – Not Uploading the Correct Files
To successfully deliver your application to us, you need to upload 2 files.
They are:
Your resume
Your sample script report on COMPLEX (the sample screenplay we've provided a link to elsewhere on this page) OR a sample report on a different script, unfamiliar to us
If you submit your resume in the box where the COMPLEX report should be, or vice versa, then your application will be invalidated.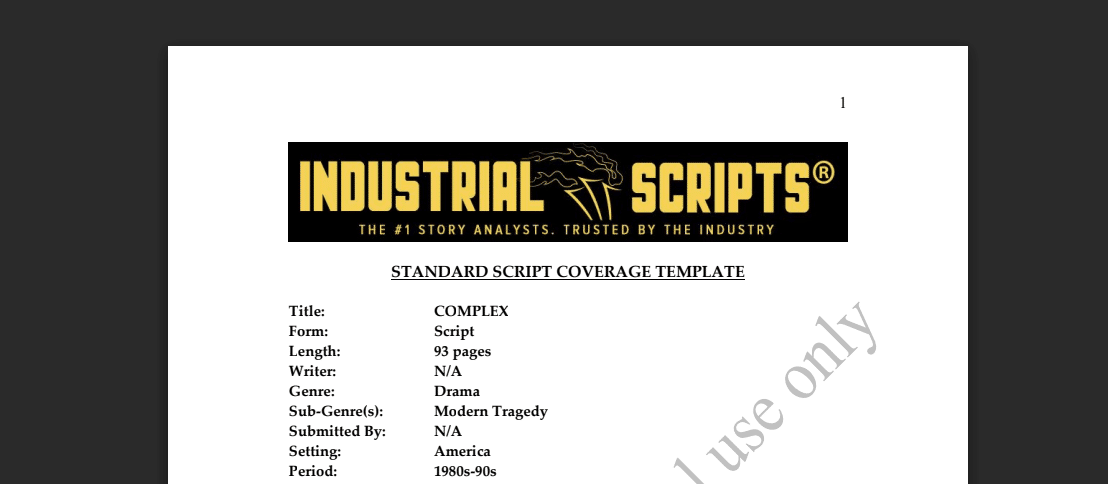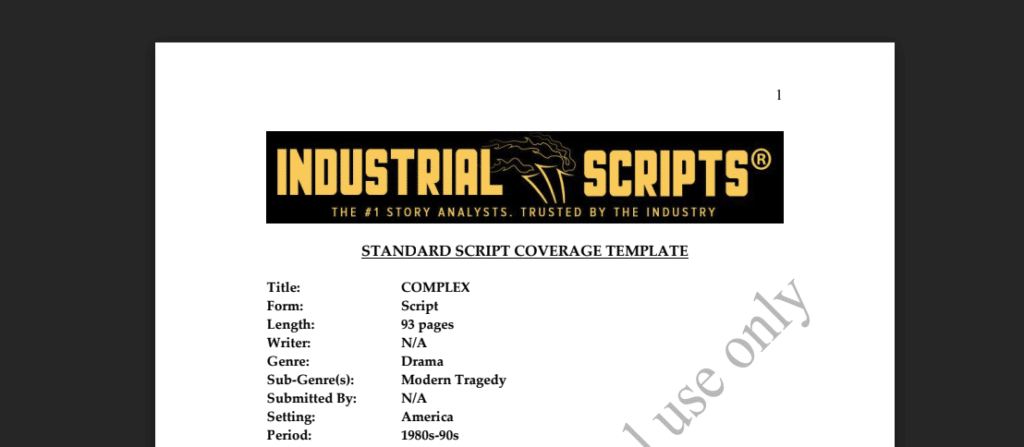 Banana Skin 3 – Uploading Documents with Basic Errors
You're making an application to be a pro script consultant.
Basic spelling errors, grammar errors and even informational mistakes all immediately put pressure on your report to be outstanding. Like, phenomenal.
Do you need to add this extra pressure? Probably not.
So please thoroughly proof-check any documents you submit links for, first!
Once again, a gentle note, we are a small team and are simply unable to respond to unsuccessful applicants or to offer feedback or advice. Thanks!
Want to know more about the difference between script editors, script doctors and script consultants? Check out our full range of script coverage services for writers & filmmakers.