eBooks, Produced Scripts, Series Bibles, Industry Guides & More…
Click the link below, sign up and we'll send you ALL our best free resources.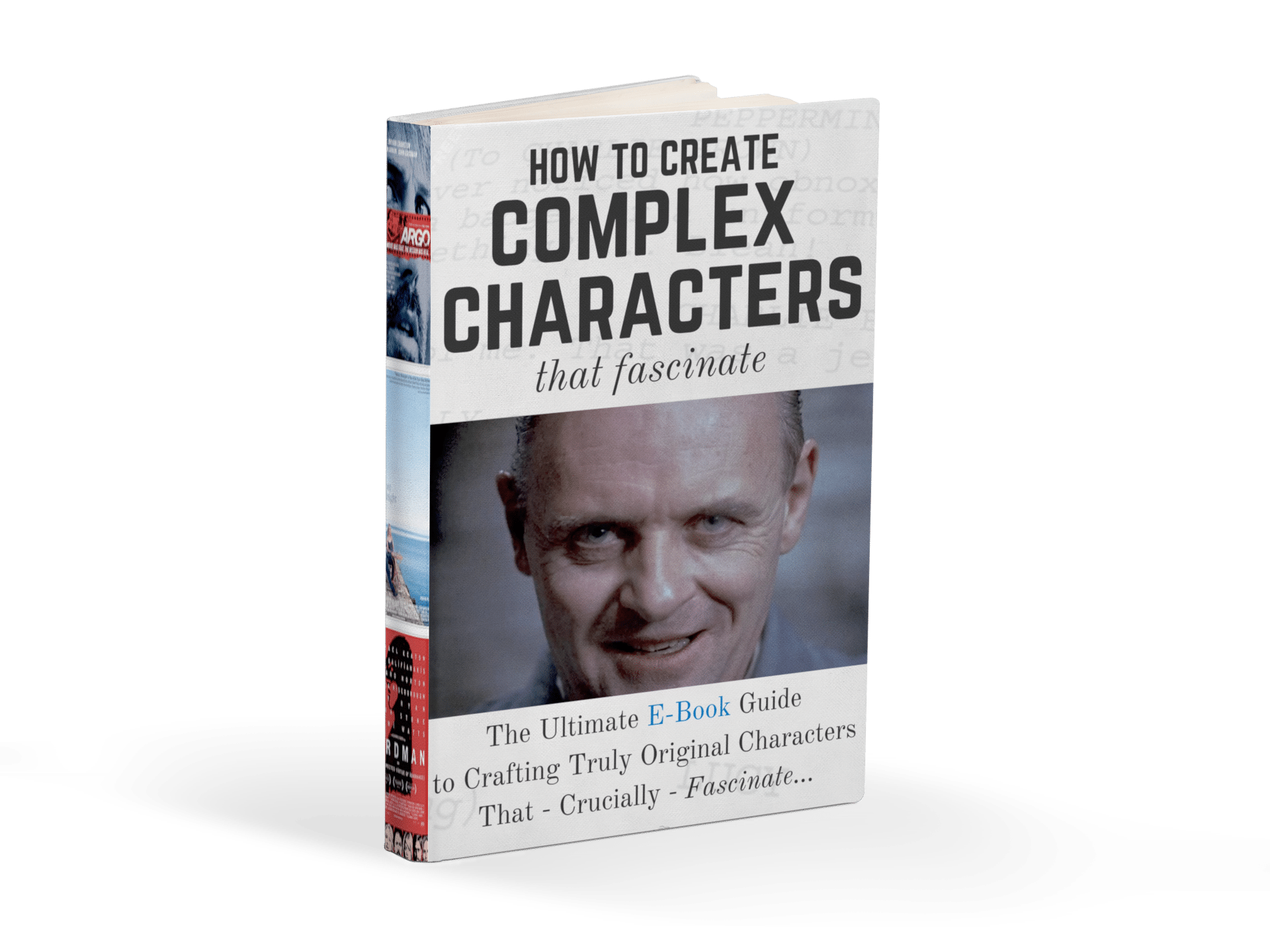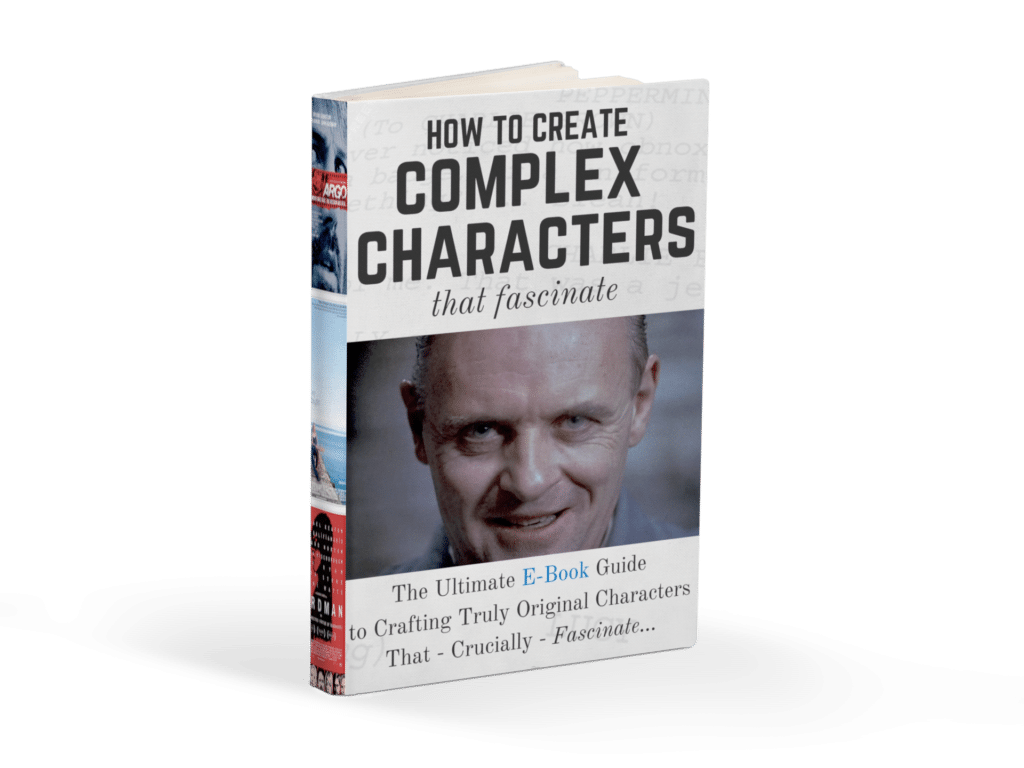 Here's What You Get…
When You Join The IS Mailing List, Here's What's Included. Totally Free.
6 x Exclusive eBooks on the Craft of Screenwriting
Join us and download six, 40+ page ebooks on challenging areas of screenwriting and story development, absolutely exclusive to Industrial Scripts.
40+ Produced Movie Screenplays in PDF Form
Strapped for time? Get access to our curated pack of scripts that you can learn the most from. Upload these scripts to your phone or device and learn on the move…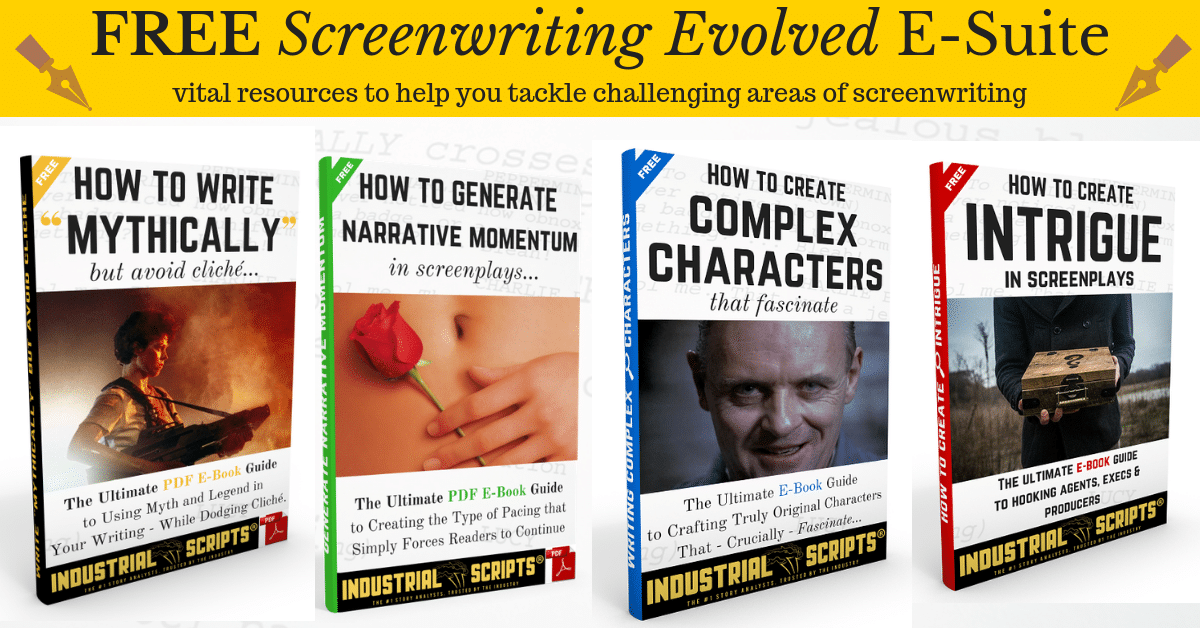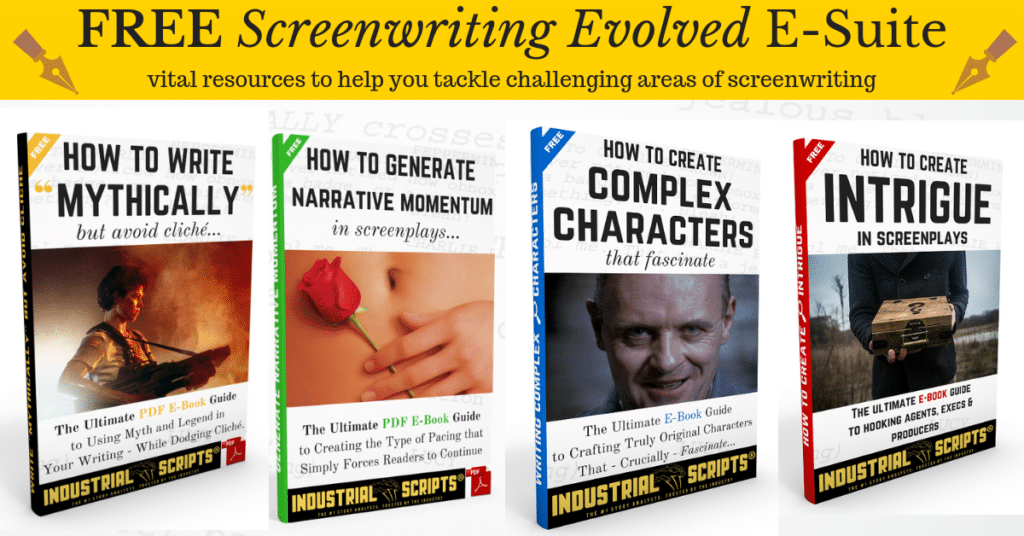 3 x Study Guides on Navigating The Industry
Our industry folder includes study guides on "Etiquette for Screenwriters", "How Not To Approach An Agent" and more. Dodge all the rookie mistakes with us.
….And of course our Amazing Once-a-Month newsletter!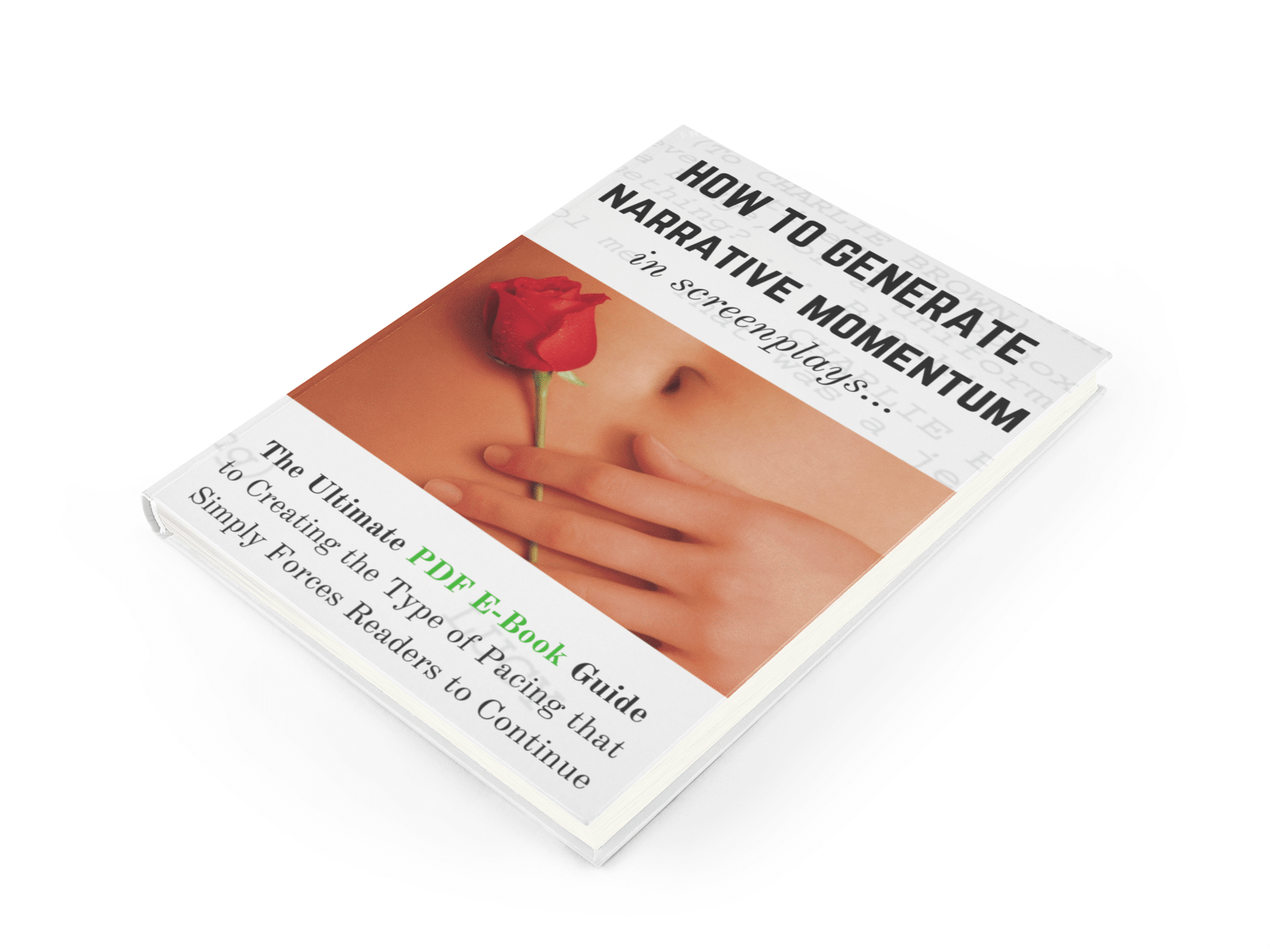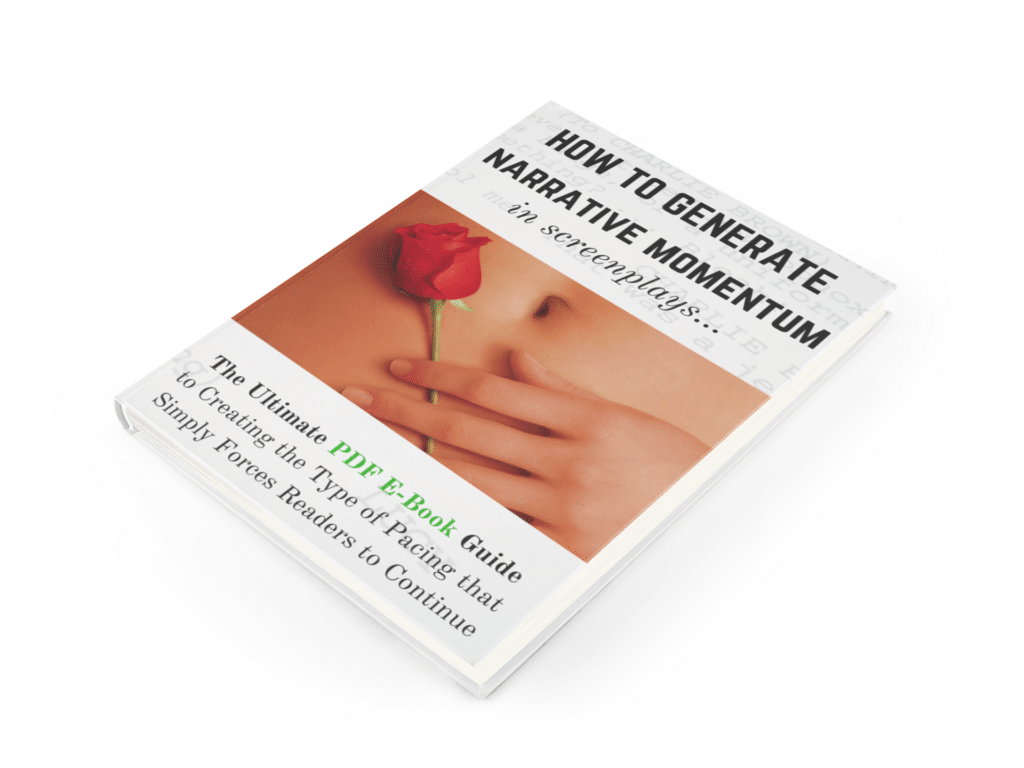 70,000 Writers & Filmmakers Can't Be Wrong
Join Our Mailing List And Get A Constant Funnel Of Great Content, Industry News And Opportunities
✅ No Desperate Spamming
✅ Way Low Unsubscribe Rate
✅ Spec Spotter: Screenwriting Deal News
✅ Opinion Pieces
✅ Curated Posts from Our Facebook Page
✅ Our Latest Blog Posts
✅ Exclusive Offers and Opportunities
✅ And much more!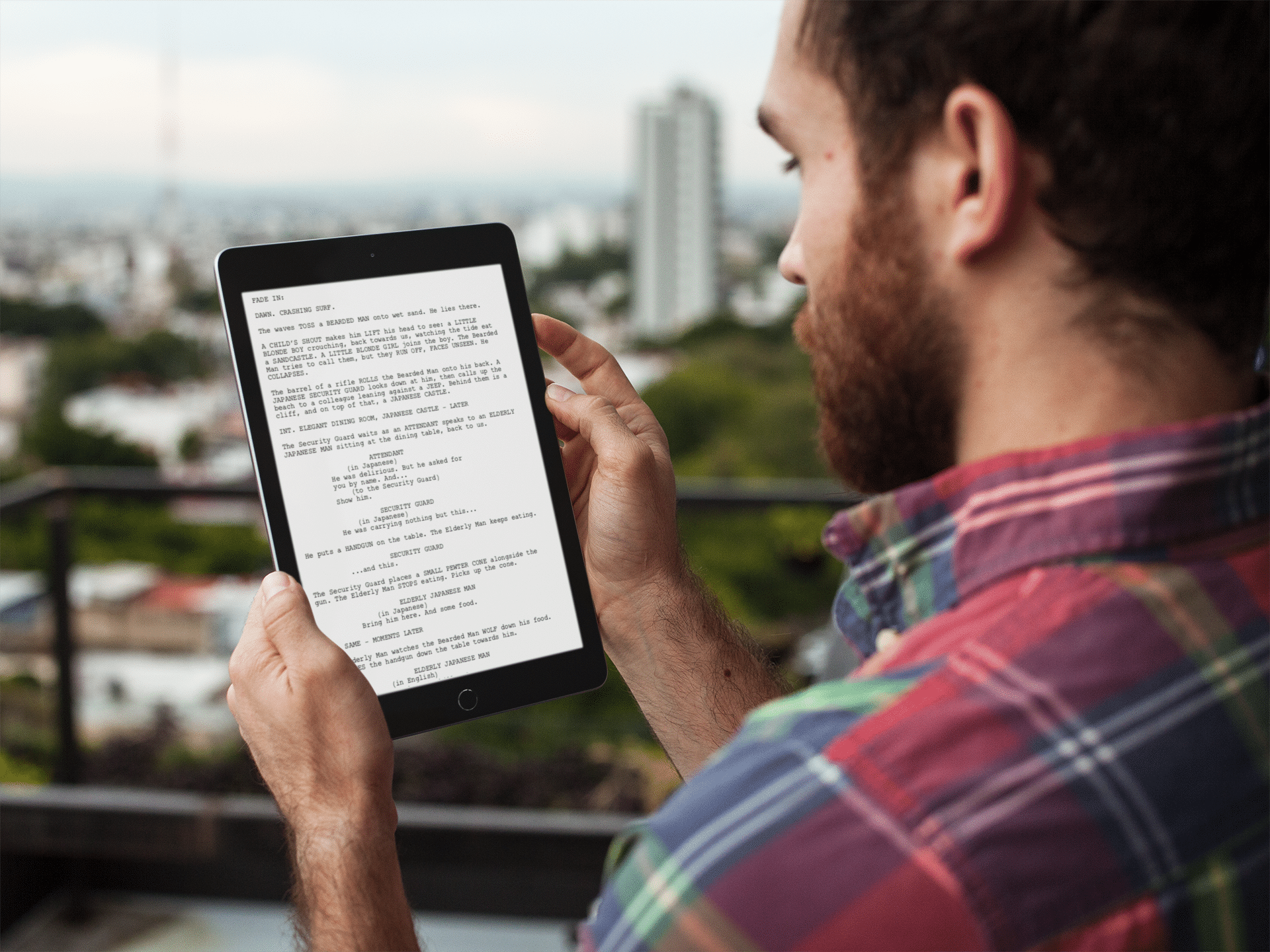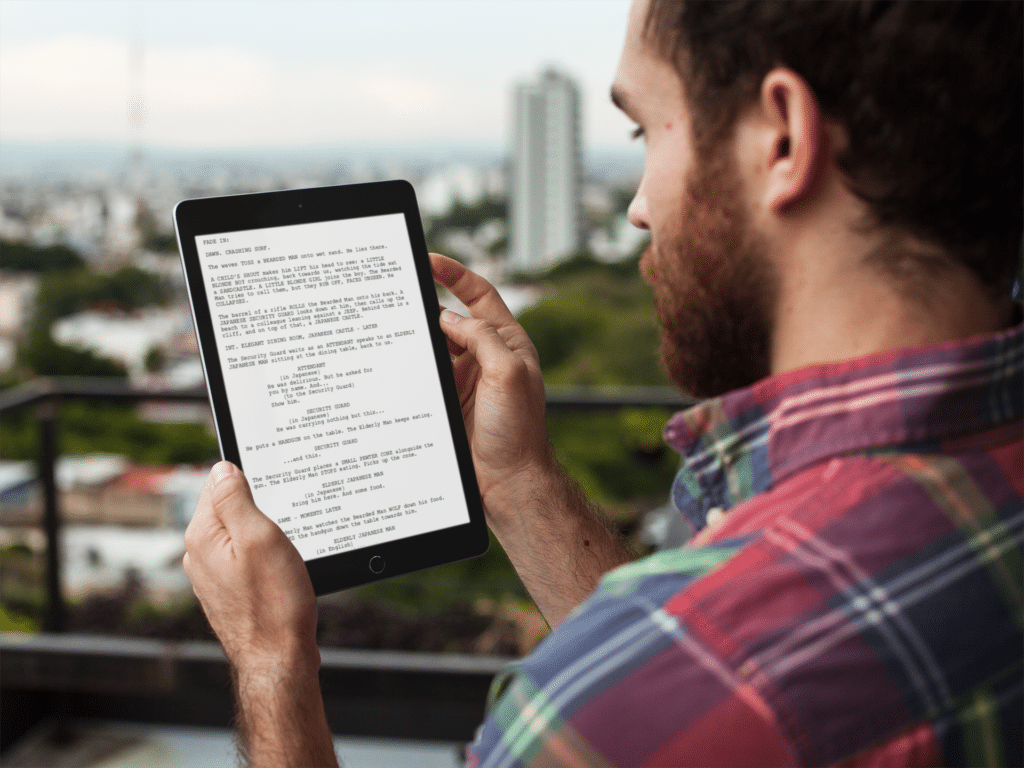 Get over 40 produced scripts – free – when you sign up!
Ready To Start Learning?

Join Our Mailing List – We Promise Not To Spam You. Ever.
Subscribers Love Our Free Content

These eBooks are great! I took the most out of the "Myth But No Cliche" one. Really enlightening.

MARK TRENTON
Screenwriter
As a writer-director creating intrigue – and keep an executive reading – is vital…this guide helped a lot.

LUCY SAVAGE
Filmmaker
It was great working my way through the scripts and I feel much better about attacking my next draft.

FEMI GUSA
Screenwriter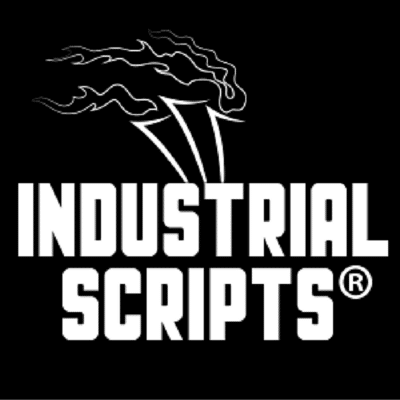 Industrial Scripts
Specialist Script Developers Since 2010
About Industrial Scripts®
Founded in 2010, Industrial Scripts is today one of the world's leading screenwriting companies, backed by major companies and with over 1,000 verified testimonials.

Our script consultants have significant industry credentials, writing coverage for companies and studios including Paramount Pictures, Warner Bros., Universal and many more. Working with screenwriters and filmmakers of all levels and from myriad locations, we also deliver intensive training both online and offline.

While our free Talent Connector promotes talent to the industry, our popular blog – Character-Driven – educates and entertains. We believe that rigorous script development is the foundation of great film and TV and is, indeed, essential. 

Without it, the end product will fail.