Apply to Volunteer at Industrial Scripts®
Established in 2010, Industrial Scripts is now one of the world's leading film and TV script consultancies.
We analyse screenplays for a broad range of film and TV producers, writers and directors, and run both live and online industry-focussed training and events.
Finally our official blog, Character-Driven, publishes regular in-depth articles and exclusive content relating to the world of story, script development, film and TV.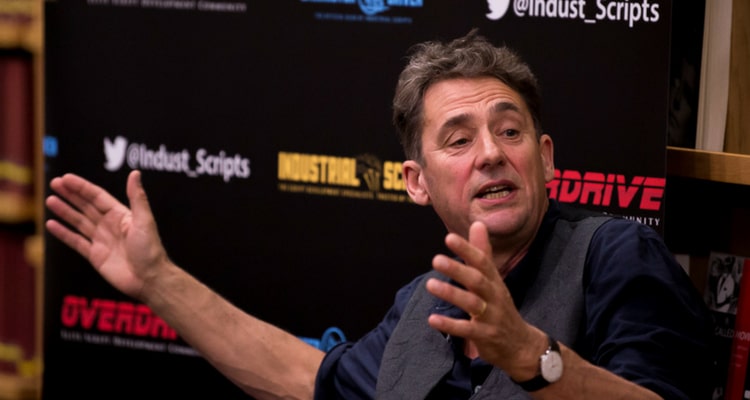 You can learn more about us and see which industry figures have trusted us to deliver Q & As, using these links.
Breaking in to film and television is challenging, and highly competitive, and Industrial Scripts is pleased to be able to assist people in gaining valuable industry experience through volunteering.

Apply to Volunteer Below
Please click the yellow button below to be taken to our volunteering application form, and be sure to have an online link to your résumé to hand!
Questions? Easily view our FAQs, below.
Good luck!
---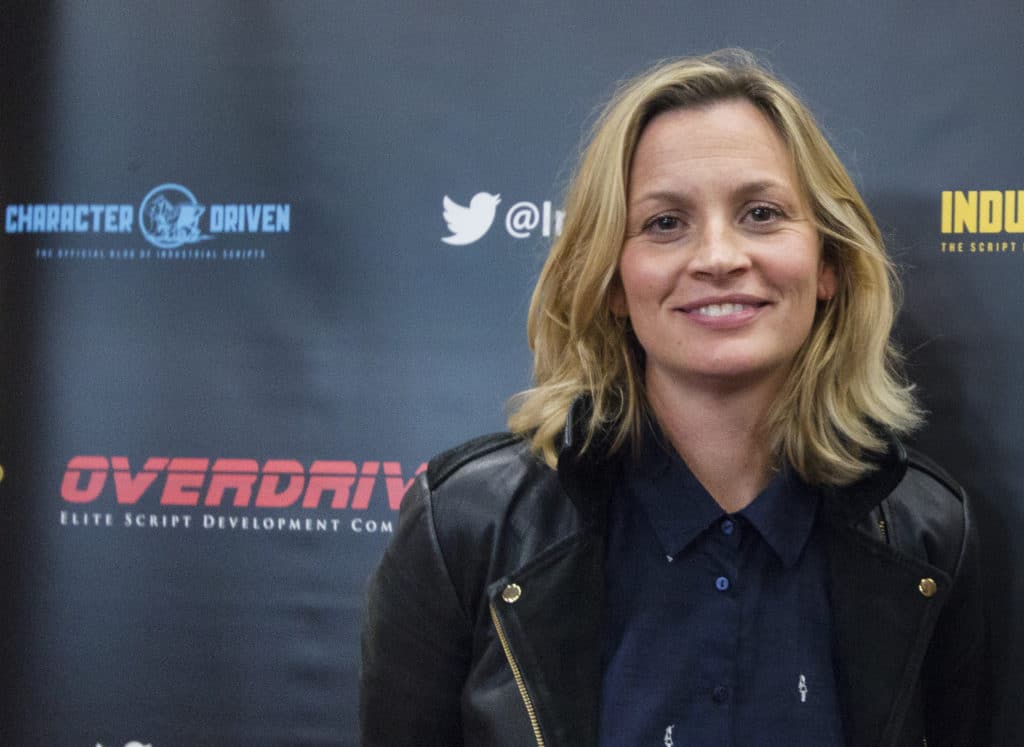 FAQs
Who can apply?
There's no upper age limit on volunteering and indeed we welcome applicants from diverse backgrounds and ages. If you're determined, love film and TV to death, and pride yourself on your attention-to-detail, that's good enough for us.
In terms of lower age limit all applicants must be 16 or over but, again, if you're cine-literate enough, we want to hear from you. If you love film and television, and want to forge a career in either these industries or digital marketing, but lack experience, working for us will increase your knowledge, skills and capabilities.
Where does the volunteering take place?
Typically, volunteers work for us from their own homes. Sometimes, on-site work is possible but for the most part you'd be working remotely and dialling in via Skype.
How many hours would I be expected to work, and how long would the volunteering last for?
Once you sign up as a volunteer, we'll simply suggest a window or period of time that would be suitable for you to work for us. As a volunteer, you then choose the hours you work within this window, to fit in to your schedule. Likewise with the length of the volunteering, we'll work out between us how long you'd like to work for us for, but you're not bound by a time-agreement and can stop working at any time it suits you.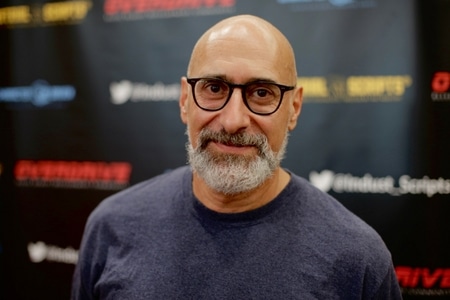 What sort of work would I be doing if I volunteered?
No one day is the same, and the nature of the work is varied. Having said this, the "big four" areas you'd be working in are:
Digital Marketing
Social media
Research and administration
Creative writing
So you might do some research in the morning, put together a list of great writers after lunch, and then shift over to social media for a while later on. You might help out as we prep to interview a big screenwriter, or work on our website. The beauty is in the variety. What you won't be doing is making teas, and running lunch orders. All our past volunteers have taken a huge amount from working with us, and left all the better for the experience.
Note: the form is for Volunteer applicants only. If you would like to be considered as a paid article writer for Industrial Scripts and have demonstrative experience to this end, please visit this page. Likewise, any questions relating to courses or services should be directed here. Any emails sent to the form below that do not concern volunteering will be deleted.
What sort of work won't I be doing?
Although we, of course, are a specialist script development company, our volunteers work on the business itself. So if you volunteer with us you won't, for example, be reading lots of scripts, or writing reports on them, as counter-intuitive as that may seem. Experienced, hand-picked script consultants who work off-site work for us on that side of the company. So whilst we can furnish you with industry scripts to read on your own time, your work for us will more likely be related to writing and researching great content for Character-Driven, putting time into social media, learning about digital marketing, and general administrative tasks.
Will I be given a byline on any articles I write or contribute to?
You will indeed. As the image below illustrates, depending on the volume of your contribution you will either receive "written by" credit or "contributed to" byline on any pieces you work on. Note: we introduced bylines for volunteers in July 2020.


Apply by filling in this form page, and linking to your resume ->
Please note due to the volume of applications we receive, we are unable to respond to unsuccessful applicants.
Volunteers are a valued part of our company, and we hope that you enjoy volunteering with us and feel a full part of our team.
Further Questions…
Is the volunteering paid in any way, or are expenses covered? Is there a job for me at the end of it?
For clarity, no payment is made to volunteers. It is hugely unlikely that we would create a permanent job for you at the end of volunteering with us.
Can I list "Volunteer at Industrial Scripts" on my CV afterwards?
You can indeed. We are selective about who we choose to let volunteer with us, and where appropriate we may possibly become one of your CV referees – which is a crucial part of advancing in film and TV – although this is in no way promised or guaranteed.
Can I volunteer part-time for Industrial Scripts, around my existing commitments/education?
Absolutely. You might need to be available for a longer period of time overall (it takes a while to train volunteers up in certain areas and as a result it's not efficient for us to have people volunteer for short periods of time), but if selected you can certainly fit in volunteering for us around other commitments.
Would I need to sign anything to volunteer for Industrial Scripts?
If selected you would have access to, and be handling, sensitive data and as a result you would need to sign a legally-binding confidentiality agreement before beginning to volunteer with us.
Please note due to demand we are unable to respond to unsuccessful applications.