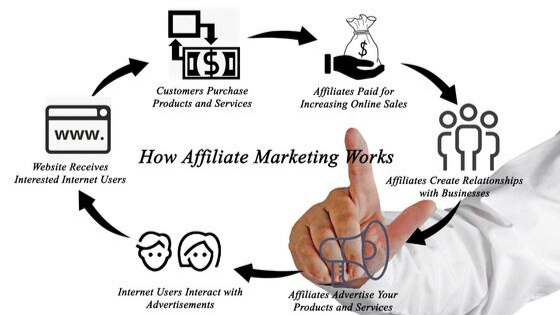 If you're a screenwriter, agent, manager, producer, executive or someone who comes in to contact with a lot of scripts and writers, we have something interesting for you.
Launched in late 2019, the Industrial Scripts Affiliate Program allows people to earn simply by gently spreading the word about our industry-leading script coverage services, online courses and other products and services for writers and filmmakers.
"I come in to contact with a lot of writers and filmmakers as part of my job as a literary agent, and I can't read everybody. Having a totally trusted resource to be able to refer people to, where I know they'll get great notes, is invaluable."

– LA Lit Agent
As an affiliate of ours you can earn up to 25 percent commission per sale.
The Industrial Scripts affiliate program is completely free no matter where you're based in the world and only takes a minute to set up.
How Affiliate Programs Work
Affiliate programs are very common in the digital world, and ours certainly doesn't reinvent the wheel!
After signing up, we'll provide you with text links, banner ads and other marketing materials you can use to promote Industrial Scripts on your website, social media or email list.
When someone clicks on an affiliate link (a unique link provided by us to you) on your website, social media page or email list, a cookie (tracking code) is activated on their browser.
If the person decides to place an order, it will be registered as your sale. (This can happen as long as one month later—the life of the cookie.)
You will then earn a commission of up to 25 percent for that referral and receive payment via PayPal every month.
But you can also log in to your affiliate account to check how many sales you're making during the month too.
How to Get Started With Our Affiliate Program
Joining our affiliate program is really simple:
Click the Join Now button at the top or bottom of this page.
Fill out the short form and apply to join our affiliate program.
Once we've approved your application you'll get access to affiliate links so you can start promoting our services and products.
Please note…
We're not able to accept any websites or blogs that aren't relevant to screenwriting or are still under construction.
If you join our affiliate program you won't be able to refer yourself.
If you use an affiliate link to purchase something for personal gain, you won't receive a commission
All set? Get started by hitting the button below.