The 10 Best Final Draft Alternatives for Screenwriters
To Final Draft Or Not
Final Draft is still the industry-leading screenwriting software, but to the newer writer the price tag can be a turn-off.
Fortunately, gone are the days of wonky Word templates and manual margins. There is now a plethora of alternative screenwriting software to Final Draft, and given that writers often share scripts as PDFs, using a "lesser" screenwriting software package doesn't have to be a black mark.
Some of these alternatives to Final Draft are free. Others offer one-time purchases or work on a subscription model. Be sure to do your own research to find what works best for your preferred way of working. What different screenwriting software offers can vary greatly. From cloud based writing, to collaboration tools for writers working together, the array of screenwriting software out there can suit whatever you needs you have when it comes to writing. From just writing the script, to creating a story map or beat board, screenwriting software (including Final Draft) these days can provide much more than just the right font.
Final Draft stands at the top of the pile when it comes to screenwriting software. There's no getting away from that. It's what the best of the industry use. However, as mentioned, the significant price tag for Final Draft can be a barrier to entry for writers who aren't full time professionals. Plus, just because Final Draft is the most widely used, it doesn't mean that other software doesn't have something else to offer. Therefore, it's vital in the picture of screenwriting software overall to consider alternatives to the titan that is Final Draft.
Final Draft Alternatives For Screenwriters
Arc Studio is quickly gaining traction among industry professionals for its distraction-free design, advanced story-building tools, and real-time collaboration features (similar to Google Docs). While Arc Studio is an excellent choice for beginners and professionals alike, it is built explicitly for writers' rooms (recently used for Arcane on Netflix and endorsed by their showrunner).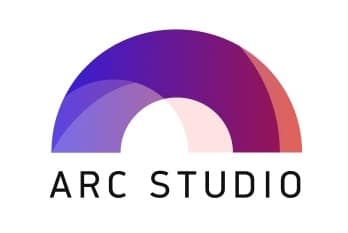 This screenwriting software is compatible with Mac, Windows, iPad, and iOS and even offers a mobile app so that you can write from anywhere. Arc Studio's biggest draws are their extensive collaboration and outlining tools (color-code beats and rearrange plots by dragging and dropping), storyboarding features (with pre-saved templates like the 5-act structure and Save the Cat), and a clean, crisp interface that helps keep you focused.
Arc Studio offers three different plans: a free plan, the Essentials plan, and the Pro plan. Arc Studio's free plan provides everything writers need to get started. The Essentials plan is ideal for the novice writer, and the Pro plan offers all of Arc's extensive features, including advanced formatting, outlining tools, and seamless collaboration features. You can try all features completely free for a week. Arc Studio is also under active development and constantly releases new features and improvements.
Typically the next most frequently used screenwriting software next to Final Draft, Celtx used to be a free download for Mac and Windows. While it's since transitioned to a cloud-based subscription model, available at several different tiers, Celtx is still at heart a useful and comprehensive screenwriting tool.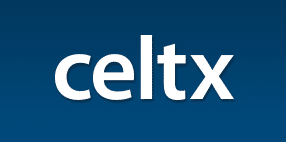 Celtx has additional studio tools, designed to help writers and filmmaking teams take a script through the various stages before production. They won't apply to every writer, but could prove useful for a multi-hyphenate (i.e. producer-director, writer-director, etc.).
The software has collaboration features. These features are extremely helpful in giving you online feedback on your working script. Say you need a producer or director or script editor to give you feedback on your script, this is exactly where online feedback can be so useful, helping you see updates as they come in live.
The main takeaway from this software is that it is free to use and you can write industry standard scripts regardless of not having to pay for it. Celtx has a reputation that has somewhat diminished over the years but it remains a strong Final Draft alternative.
Yes, like the hat (sort of), Trelby is a free download available for Mac and Windows. It is an open-source screenwriting software. It runs on the Fountain plain text screenwriting markup language and is an open source project, meaning anyone can download and contribute to the programme's code.

Trelby can work with a multitude of formats, including Final Draft, but it's only available for Windows and Linux. It's easy to use and you are able to create industry-standard quality scripts for free. Unlike most free screenwriting software's available, Trelby does not have any locked features or watermarks, which means you can be confident in using the software knowing your script will look highly professional.
Additionally, another key feature is the ability to create as many scripts as possible without a limit. Most free online screenwriting softwares only allow you to create one or two scripts before you have to start paying. Furthermore, you can export your script into a PDF format or as a file which you will then be able to upload into Final Draft without any compatibility issues. So someone reading your script will not be able to tell if it was written in Trelby or Final Draft once it's in PDF form.
Additionally, with Trelby, you can adjust the software to meet your specific needs through the tool options.
Writer Duet is another cloud-based subscription screenwriting service, although it also offers offline working. Your work will still be backed up offline, however once you go online and are reconnected again it will automatically sync all of the work you have done.
There is a free version, but it limits the number of projects the user can work on at once. As the name implies, it's designed around collaboration, especially useful for writing teams or developing a script. The real-time collaborative feature is highly popular and effective. It enables you to make active changes and edits which can be seen immediately by the script's collaborators.

Writer Duet has outline and revision modes and can import a multitude of files, including from Final Draft. The work you create within this screenwriting software will be formatted correctly, also allowing you to export files to Final Draft (and a few other screenwriting softwares). This is particularly helpful if you have to work within a number of different softwares (say one member of a writing team has Final Draft and one has Writer Duet or Celtx). It's also helpful if you have to switch screenwriting softwares at a certain point, perhaps you plump for Final Draft or another screenwriting software is more tailored to your writing needs.
What you should know:
This is an online-only screenwriting software.
You can only create up to three scripts with the free version.
You can upload from and to other formats, such as Final Draft.
There are no watermarks left on the scripts you create and they are fitting with the professional industry standard script conventions.
Highland, from screenwriter and occasional programmer John August, started out as software for "melting" screenplays in PDF format (meaning making them editable). This proves handy if the original file is lost or in an outdated format that you can no longer open.
The Fountain file format means it is compatible with many of the other screenwriting softwares. It also means when you write using this format, it will not alter it if you were to copy it to other softwares such as GoogleDocs etc.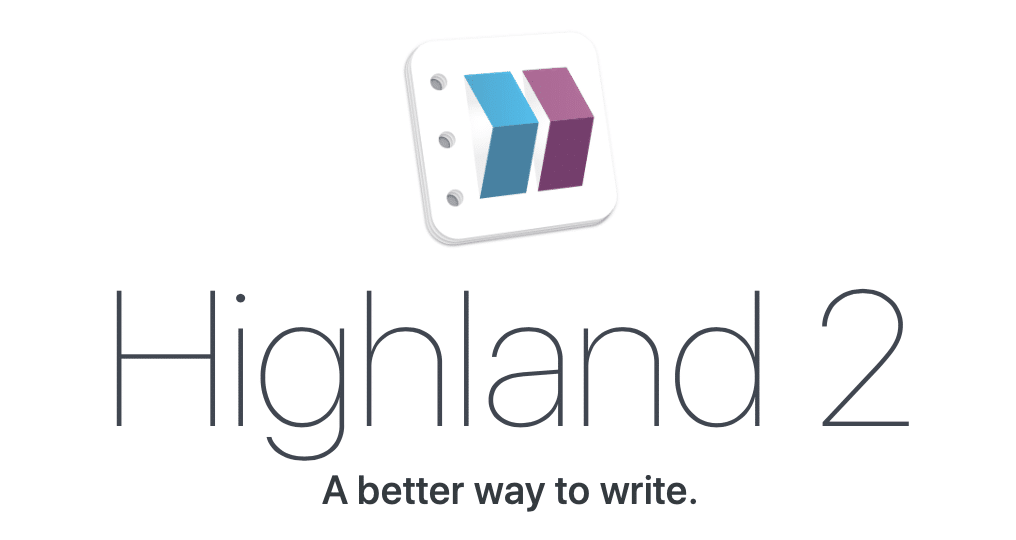 The current version retains that function, but now it's also fully fledged screenwriting software in its own right. This screenwriting software handles all of your formatting needs without you needing to adjust it manually.
The main selling point is its distraction-free interface. Although it's only available for Mac, so for you Windows users this screenwriting software currently isn't for you. What's more, the software can work for novelists as well as screenwriters. It's kind of an all purpose writing tool, making writing smoother and easier overall, whether you're outlining ideas or formally writing your script.
Fade In is cross-platform, offering the same experience on all operating systems and has mobile apps for Android and iOS. It offers features for collaboration, distraction-free writing, a customisable navigator, reports and revision modes.


It can import files from a variety of formats, including old and new Final Draft files. The screenwriting software offers a free demo version in which you can test the software and its functions. However, there is also a paid version in which you can get the most out of and the full experience of the software.
The demo version has the same functionally as the fully paid version, but frequently has purchase reminders. There is also a watermark left on the PDF of your script. This is a slight disadvantage.
Features:
It is affordable and comes with many of the same features of more expensive softwares such as Final Draft and Movie Magic Screenwriting.
Real-time collaboration.
You're able to colour-code and mark plot points to your script as well as highlight characters.
You can adjust the format of your screenplay yourself.
It has an action-to-dialogue calculator (A SHOW DON'T TELL TOOL).
Another cloud-based screenwriting service, Amazon's version is as slick as you'd expect. What's more, it comes free with an Amazon account.

It might be basic – there are no options for dual dialogue columns for example, or offline working. Still, at a pinch it can get the job done. There's also an option to share read-only copies with others.
Features:
You can submit your script directly to Amazon Studios to review it.
It automatically formats your script for you to the correct professional industry standards, just like most software including Final Draft.
It has a toolbar on the side of the page which helps organise and structure your script e.g. Transitions, character names, dialogue, action, etc.
As mentioned, this screenwriting software is free for Amazon account holders so it is worth taking a look at it if you have an account. It is a good option if you want an affordable screenwriting software, an alternative to the expensive realms of Final Draft.
Originally and still primarily for prose writers – the ability to publish into common eBook formats is particularly popular with indie novelists – Scrivener also has a handy screenplay mode. The corkboard view turns a document into a series of index cards that you can drag around and rearrange, which is useful for those screenwriters who find themselves caught in the weeds midway through a project or want to see a story map/beat board.

Features:
Scrivener can export documents as PDFs or in Final Draft or Fountain format for further editing.
It automatically outlines your work.
You can create flyers, brochures, articles, novels and screenplays.
Scrivener has you covered for almost any writing requirement you might need. You can read documents side by side, set targets, track projects and use a corkboard (to highlight a beat board or story map, for example). Again (as with some other softwares like Highland) Scrivener is software for authors of all types. For this reason, it proves to be worthwhile, giving a lot of scope for writers who aren't just interested in screenwriting. It's a proper alternative to Final Draft in this sense, offering something different.
Movie Magic Screenwriter, or MMS, descended from one of the earliest screenwriting programmes, has persisted as one of the few serious competitors to Final Draft. It is one of the most recognised and well-known screenwriting softwares used in the industry by the top professionals.
It is high-end screenwriting software and it provides the ability for users to create a diverse range of script formats. This includes formats for writing films, television shows, plays, books (and comic books).


MMS has a robust revision mode, making it easy to track drafts, and can also display a script side by side with an outline, cards, or notes, making cross-referencing quick and easy.
Features:
It has a NaviDoc interface. This tool enables you to compare your script with outlines, scene cards etc.
It has the ability for real-time collaboration.
It has professional script templates, index cards.
There is a tool for revision tracking and breakdown reports etc.
Slugline is a screenwriting software created by Stu Maschwitz and Clinton Torres. Available only for Mac and iOS, Slugline's main selling point is its simplicity. The interface is minimalist, and it will guess the element as you type it, rather than forcing you to choose first.

Slugline runs on the plain text screenwriting markup language Fountain, which may take some time to wrap your head around. But speed is the potential reward, with no need to take your hands away from the keys.
Slugline has multiple good reviews by professional screenwriters for its simplicity to use, which makes the experience of writing more enjoyable. However, Slugline is not a screenwriting software that is competitive with large, popular industry screenwriting softwares such as Final Draft. Slugline does not have all of the additional, production features which the majority of screenwriters do not use. Instead, the software focuses on the creative writing process and experience itself – placing organisation and process first.
A few features of the screenwriting software:
Dark mode
Drag- and-drop outline
Timeline
Automatic formatting
Coloured notes
Live Compare
Final Draft import/export option
FREE for short scripts (up to 6 pages) but for longer scripts you need to pay a fee (which will give you the ability to write an unlimited amount of scripts).
It is reasonably priced
At first glance, Causality's layout is bizarre. It's an outlining-first, screenwriting software, with the screenwriting aspect perhaps coming after the outlining part. Causality has options to structure stories in depth before ever hitting the first page of script, which can be written elsewhere or in the programme as well. Maddening for some writers, perhaps, but potentially a vital piece of the puzzle for others.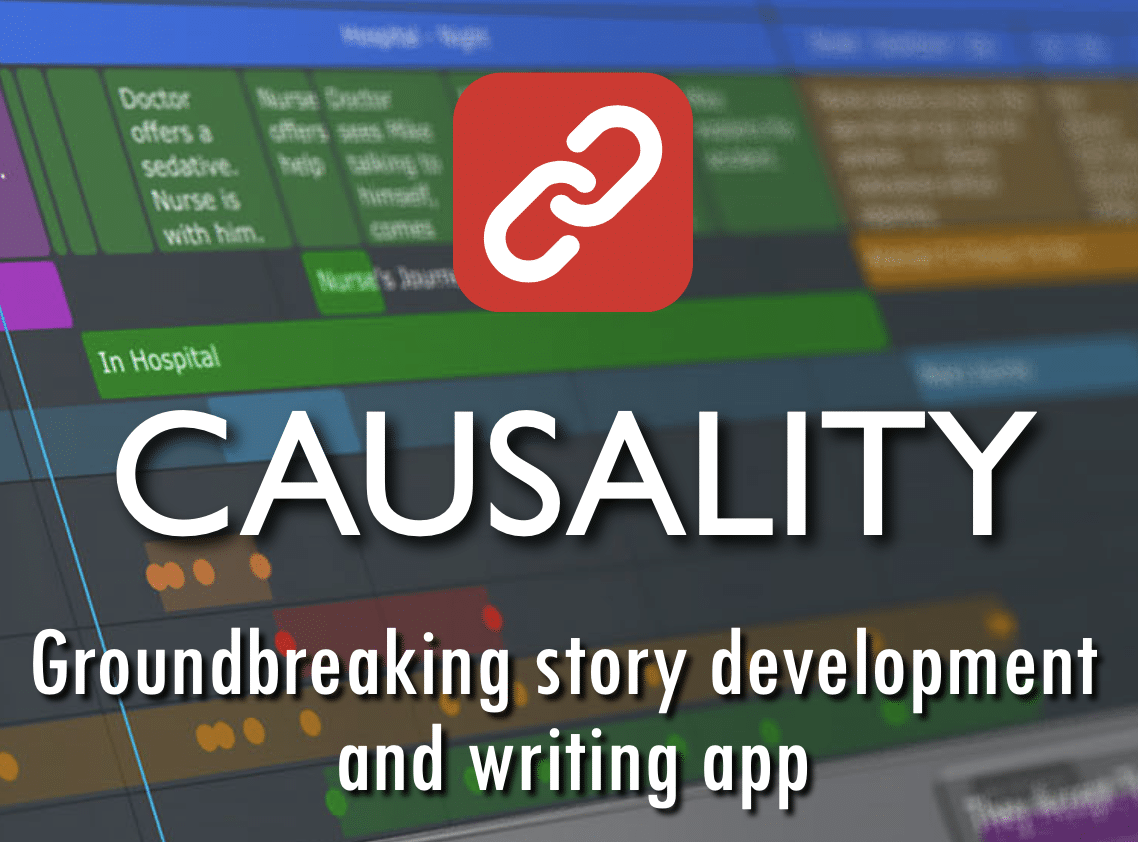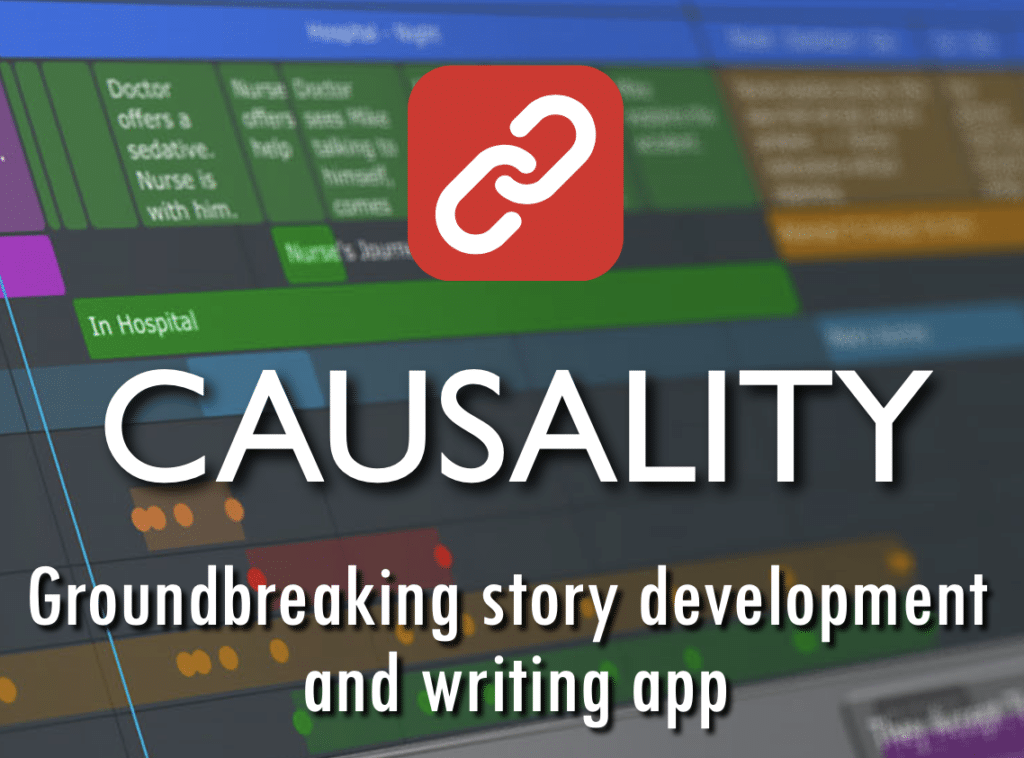 Causality uses a different visual layout compared to the typical, standard screenwriting software. It lays out the beats of your screenplay visually. You develop your narrative on a macro level, as opposed to scene by scene development.
The software has a story sequencing engine which analyses the story events within your narrative and gives an overview of the narrative as a whole. This is an extremely effective tool, as it helps to reveal plot difficulties and suggests alternatives for you to consider (narrative alterations, plot points etc).
Causality has free, subscription and one-time purchase options. The free version limits how much you can write. You need to pay for unlimited writing and more features such as exporting and printing your scripts.
Final Draft: The Ultimate, Definitive Screenwriting Software
There's a reason Final Draft remains dominant in the industry, even with all of the competition. It works well, and partly because of that competition, new versions add new features all the time. Final Draft 11 is the latest version, that number 11 telling you something about how Final Draft continues to improve and add to what it can do. It's perhaps the best way to keep up with and keep to industry standards.
Final Draft makes it easy to slot right into professional screenwriting, at least in terms of formatting. Start writing in Final Draft and you'll see how smoothly it will come out in a format you will recognise if you've ever read scripts before. This can be rewarding, seeing your words easily translated into a format you recognise from the scripts you love.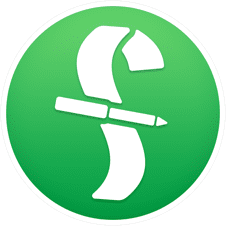 So yes Final Draft is good. There's a reason it's number one. But it comes with a big price tag not easily accessible to all. So before reaching for your credit card and making that investment in Final Draft, be sure to check out the many, many alternatives. Perhaps you aspire to Final Draft one day, but in the meantime, the alternatives out there are certainly not to be frowned at.
What Are the Best Final Draft Alternatives?
1. Celtx
2. Trelby
3. Writer Duet
4. Highland
5. Fade In
6. Amazon Storywriter
7. Scrivener
8. Movie Magic Screenwriter
9. Slugline
10. Causality
Having Final Draft or not is one thing, but no screenwriting software will tell you where a script sings and where it falls short.
Story analysis is what we do, all day, every day… check out our range of script coverage services.