This article will delve into the numerous resources for finding movie scripts online.
Movie Scripts: Why You Need to Read Them as a Screenwriter
Smart and serious aspiring screenwriters not only watch a lot of movies but read a lot of movie scripts. Studying the craft is an invaluable part of the learning and developing process.
Recently, there has been a large increase in the number of people wanting to read movie scripts. It's part of the overall desire to analyse and delve into what great writing looks like.
Whilst students of screenwriting might love Charlie Kaufman or Aaron Sorkin, how can they actually see what their writing looks like? How can they see what works on the page, what great writing looks like in its raw form?
It can be incredibly, invaluably important to see what a great screenplay looks like, how it works and the difference between the page and the screen.
Movie Scripts: How to Find Them and Where
Luckily for such requirements, there are numerous online websites which primarily focus on sourcing official screenplays for people to read. Thanks to the great wonders of the internet, it's easier than ever.
However, it can be laborious and time-consuming to individually download screenplays.
So if it's all proving too labour-intensive why not take a look at our PDF Pack of screenplays. Here you'll find over 1,000 produced screenplays waiting for you, neatly packaged, arranged into subfolders and ready to read and study at home or on the move.
The pack includes recent Oscar and BAFTA winning scripts as well as blockbusters and independent films. Whatever your taste or interest, we've got you covered.
The internet is full of places to find scripts. But where do you start? It can be a daunting task to try and find what you're looking for.
Or what if you don't know what you're looking for? You might have the need for inspiration but you don't quite know where to start, perhaps just the idea of a genre in mind, without the actual specific movie in mind.
Well we've done all the hard graft (and then some) for you. Below you'll find ten great sites to get you started on your search. These sites will help you navigate the vast sea that is finding a movie script online.
The Ten Best Sites To Download Individual Movie Scripts From…
The first website to checkout is Drew's Script-O-Rama. This website is distinctive and is visually engaging. It has a fun and quirky aesthetic and stands out from being like a typical website.

While its website design is oh-so '90s, there's a good reason for that: Drew's Script-O-Rama has been around for years and years. It's practically an institution, one of the first pioneers of collecting screenplays together on the internet.
In that time it has amassed a wealth of movie scripts. These range from new scripts to classic ones and everywhere in between.
The website has an endless supply of great movie scripts ready for you to get stuck into. Its funky website design will hopefully keep you hooked and not distract you from the task at hand with nostalgia!
This website is home to numerous genres of scripts, and so you will most likely find exactly what you're looking for in an easy and stress free way.
The second website we'd recommend you look at is Simply Scripts.
This website appears like most- it isn't as aesthetically different compared to the previous website. However, the website's layout is extremely visitor-friendly, and easy to use. Simply scripts it is indeed.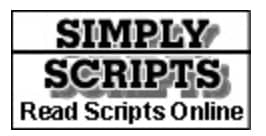 At the top of the website, they have categorised the numerous different types of scripts that they have available on their website. This ranges across Movies, TV, Radio, Anime, Oscar Winners and Non-English films:
They also have other film resources available which might be of interest, such as Plays, Musicals, Movie Reviews, a Discussion Board and an Unproduced Script of the Day section.
So, as you can see Simply Scripts has an extremely wide variation and supply of movie scripts available.
Everything is broken down into handy categories and they aim to get you hooked as well as provide you with a vast array of scripts.
A plethora of movie and TV scripts await at Simply Scripts. These not only include links to current screenplays made available for awards season but also those a little off the beaten path.
Unique to this site are the sections for screenplays in foreign languages as well as a place that highlights shorts and features by upcoming or amateur writers.
If you're looking for a more engaging, modern way of accessing a movie script, perhaps the Weekend Read App is your best option. The app was created by screenwriter John August and it is an app highly used in the industry.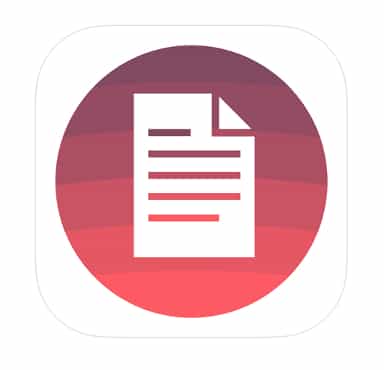 This app is available to download from the apple app store and has an extremely wide variation of movie scripts ready for you to read.
The advantages of using this app? Now you can access and download PDF's of your favourite movie scripts from the touch of a button onto your phone.
It provides an entirely new experience for reading movie scripts and is extremely handy on the go.
Maybe you just want to check in on a particular scene rather than read a whole script in detail? This app might be perfect for such a requirement.
A few aspects of the app:
You can increase the size of the script so it is easy to read
Or choose the font size of the script you're reading
You can enable dark mode if you're reading it at night
The app has numerous positive reviews, especially from professionals from within the film industry. This is why we highly recommend you checking the app out and testing it for yourself. It might be the future of the movie script reading experience.
Weekend Read is a simple but ingenious free app. But what really sets it apart, however, is its rotating library of movie scripts, curated from various sources but all from professional screenwriters.
The clue's in the name and that sneaky extra letter. IMSDb aspires to be the IMDb for movie scripts.
Billing itself as
"The web's largest movie script resource!"
, there are hundreds of scripts to be found here.
All are presented in HTML format, which is not as easy to download but is convenient to read and search within your web browser.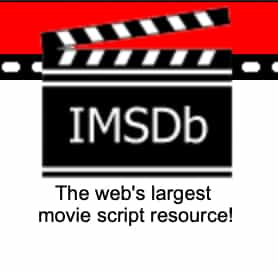 This website claims to be 'the web's largest movie script resource'. So, with that claim, it is already vital that you check this website out to see whether or not it has what you are looking for.
Visually, the website is visitor friendly.
To the right of the page, it has a 'Newest Releases' section, in which it lists the most recent films and movie scripts you might like to have a read of. Just been to the cinema and seen a movie you've loved? This is exactly the kind of place you can easily go to the homepage and find the script of it.
To the left of the screen, it has a search bar where you can key in the title of the movie you're looking for.
Additionally, below this there is both an alphabetical section and a genre section. Furthermore, the genre section is extremely easy to understand and follow.
Action
Comedy
Family
Horror
Romance
Thriller
War
Adventure
Crime
Fantasy
Musical
Sci-Fi
Animation
Drama
Film noir
Mystery
Short
Western
Additionally, below this they have also created a TV Transcript section including:
Futurama
Seinfeld
South Park
Stargate SG-1
Lost
The 4400
And finally, below this there is an international section – however this only currently stores French Transcripts. None the less, for those interested in French cinema, this is a vital and rare resource.
Another website to have a look at is The Daily Script. Much like the previous websites, this one is extremely user friendly and it has sections depending on what you are looking for.

The screenplays on the website are to industry standard and are presented in the industry standard format. In some cases, they are able to provide multiple drafts of some screenplays, so viewers can look at the writing process.
While The Daily Script no longer updates with the frequency its name suggests, it has still banked a very respectable collection of movie scripts.
Where possible, the date and version of the draft is specified, allowing you to compare works in progress with the finished film.
The BBC is one of the premier destinations for great TV drama and comedy. Its Writers Room site is full of valuable, practical advice, opportunities and even a window in which they accept unsolicited material. It is, in itself, a short hand for new and exciting writing.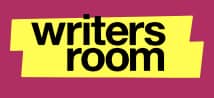 Its screenplays section isn't half bad either. There's plenty of them available from across the British broadcaster's history, with the ability to search by Drama, Comedy or Children's scripts and also to sort by date. This spans across film and TV, as the BBC does itself.
The Writer Development section is split off into two sub-sections: Drama Room and Comedy Room. Within these two sub-sections there is a large amount of resources and articles intended to help you with script development and making your way in the industry.
With the 'Writer Development' section, there are also live links to discussion groups, and a TV Drama Writers' Programme.
The site aims to provide resources for aspiring writers and those interested in the development process.
TV scripts are very much their own beast, from their structure and storytelling right on down to specifics of format.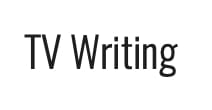 This website has a great collection of material from popular shows. Go beyond just reading pilots to compare scripts from various episodes across a show's run.
This is a vital tool as writing can often be varied across a series, with different writers, styles of writing and writing intentions (to convey drama, tension, tragedy, comedy).
There are also several show bibles available.
These are detailed documents that lay out everything a show should be, keeping the writers on the same page. They make for fascinating and instructive reading on how a TV series comes to be from the very start of its conception.
Much like the BBC Website, this website also has a career-driven approach. It has a focus of both providing TV fans with the scripts from the television shows they love as well as providing aspiring writers with scripts they can learn from and adapt into their own work.
TV Writing says:
"These scripts are here because the only way to learn how to write a TV script is to read A LOT of other TV scripts, and there aren't many places you can do that."
The website is keen on interacting with and helping its visitors. They welcome people sending in their own writing to be reviewed having already analysed and learnt from the scripts on the website.
The website itself is easy to use and navigate. Much like the previous websites, there is a tool bar at the top of the website divided into the following sections:
Home
UK Telly
US Drama
US Comedy
Bibles
More
If you're looking to get into scriptwriting, or would just like to find scripts from Television shows you like, this website will meet your needs.
Scribd is a free-for-all document hosting site.
Under the screenplay category however, skipping past the amateur material, there are some true hidden gems. Not only are there movie scripts, but pitch documents, treatments, and other writing-related materials.

Scribid has one of the largest libraries of resources varying from books, audiobooks, magazines, sheet music to movie scripts, screenplays and transcripts to download.
Scribid provides users with a library full of downloadable movie scripts, screenplays and transcripts.
The website also has several documents and advice on how to write movie and television scripts, which is extremely useful for people who, after only reading a few scripts, fancy having a go at it themselves.
The website is extremely simple to use and user friendly. The numerous categories are on the left of the screen and at the top of the page there is a search bar which helps you find specifically what you are after.
With their large category of resources, you most definitely will find what you are looking for.
Screenplays For You does what it says on the tin. With regular updates, it aggregates links from all over the web, from movie scripts of box office hits to those from more obscure, art-house or independent cinema.

Much like the other websites, screenplays for you organises its screenplays alphabetically, making it simple for visitors to locate the screenplay they are after with no trouble.
The website also has a last updates section, in which it lists the latest screenplays it has uploaded which is handy if you're looking for something fresh to read.
Additionally, it is worth highlighting how all of the movie scripts and screenplays are free to read and download.
One of the main selling points of The Screenplay Database is its ability to sort movie scripts by genre.
Before trying to reinvent the wheel, see how those who have gone before managed to breathe new life into well-trodden genres like the Western.


Much like the previous website's, The Screenplay Database is easy to use and navigate. At the top of the website it has a tool bar:
Home
Film
Submit
About
Contact
Under the Film section, the website has listed all of its film scripts alphabetically across 11 pages. Furthermore, the screenplays are all in PDF format and are easy to download.
With such a large library of scripts, it is highly likely that you'll be able to find the movie script you're after on this website.
1,000+ PDF Movie Scripts Pack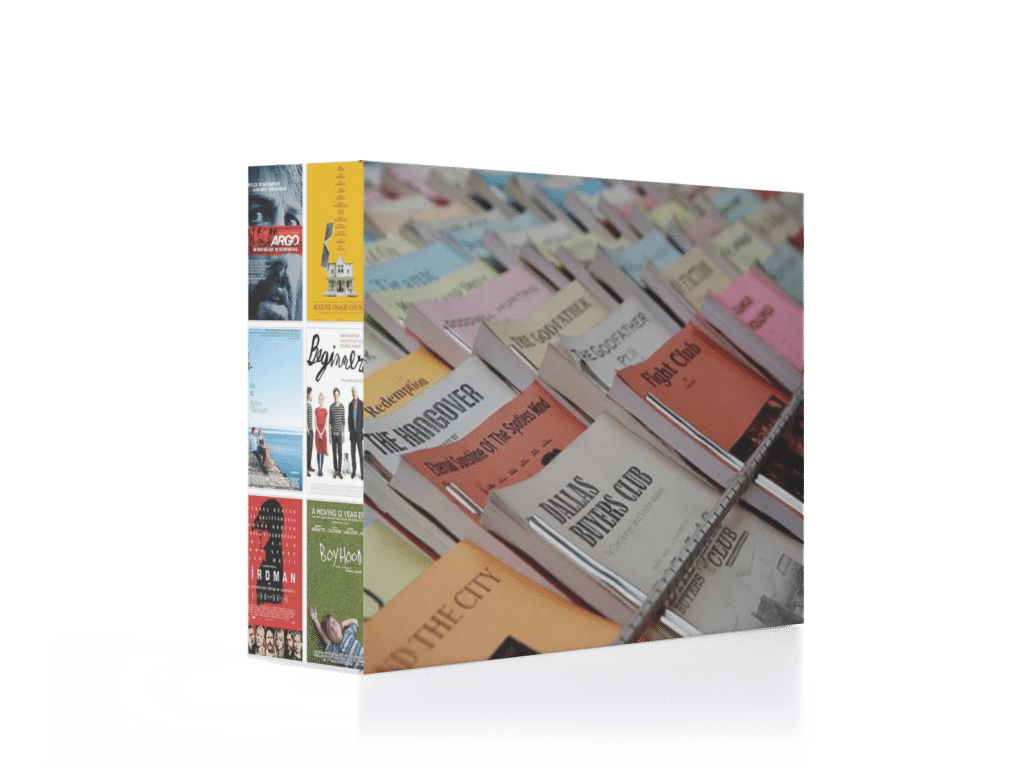 Of course, there's a limit to the scope and the reliability offered by these sites. That's why we've put together this scripts pack of over 1500 screenplays from released TV shows and movies.
Before you embark on your first or latest screenplay, take the crucial step in your screenwriting journey of reading and learning from some of the great movie scripts.
From Charlie Kaufman to Aaron Sorkin to Joel Coen and Ethan Coen, some of the best screenwriters of all time are present here.
All will help provide you with a great insight on the way to writing your own movie script.
It's a crucial step in a screenwriting journey, learning to read and analyse what makes a screenplay great.
And in looking at the great, already produced screenplays of cinema history, both modern and classic, this can help you see what works and what doesn't when translating a story to screen.
Moreover, reading scripts of movies and TV shows that you love can be a fascinating process.
That great dramatic relationship scene? That thrilling car chase? Seeing what scenes like this look like on the page is a brilliant insight into how to write a screenplay.
So spend some time soaking in great scripts, seeing what they look like, seeing what makes them work and ultimately, understanding the screenplay as a form of writing and a form of art.
In Summary
The Ten Best Sites To Download Individual Movie Scripts From
1. Drew's Script-O-rama
2. Simply Scripts
3. Weekend Read App
4. IMSDb
5. The Daily Script
6. BBC Writers' Room
7. TV Writing
8. Scribd
9. Screenplays For You
10. The Screenplay Database
What did you think of this article? Share it, Like it, give it a rating, and let us know your though in the comments box further down…
Struggling with a script or book? Story analysis is what we do, all day, every day… Check out or range of services for writers & filmmakers here.
Get *ALL* our FREE Resources
Tackle the trickiest areas of screenwriting with our exclusive eBooks. Get all our FREE resources when you join 60,000 filmmakers on our mailing list!