The World's Highest Paid Screenwriters
As the title says, this article will explore the world's highest paid Screenwriters working in the Film and Television industries.  
Screenwriting can mean seriously big money for those at the top.
After all, screenplays usually account for around 1-3% of a film's budget, and when a budget soars (as Hollywood tentpoles and Netflix originals often do)…well…get your calculator out.
Some screenwriters can start breaking ground on those holiday homes when the cheques clear.
Here are just some of the world's highest paid screenwriters (in no particular order).
Highest Paid 
Screenwriters, Number One
: David Koepp…
David Koepp is undoubtedly one of the planet's screenwriting kings.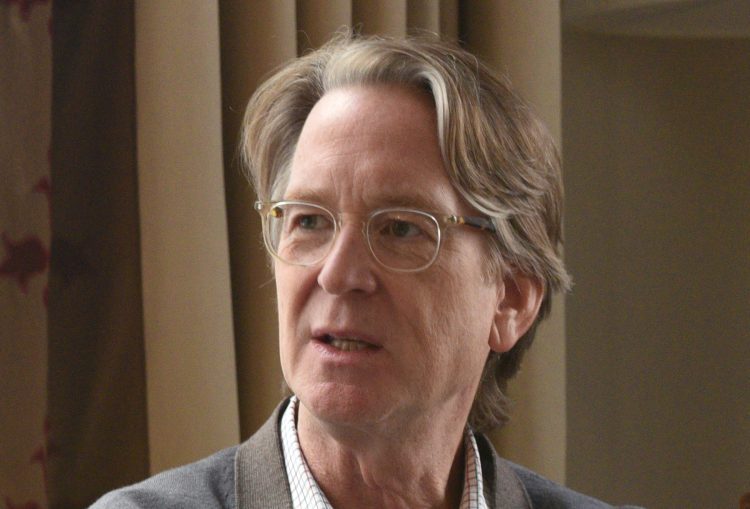 David has had countless Hollywood success, which has left him ranking as one of the most successful and highest paid screenwriters in the industry. He has made quite a name for himself as both a screenwriter and director, since he first started out in the industry in 1988.
He impressively ranks as the ninth most successful screenwriter of all time (US BOX OFFICE). 
His PANIC ROOM earned him a cool $3m, whilst THE SUPERCONDUCTING SUPERCOLLIDER OF SPARKLE CREEK, WISCONSIN remains one very expensive unproduced spec, selling for $2.25m.
David is also a pricey hired-hand on box office behemoths.
Some of David's most well-known and successful film credits include:
JURASSIC PARK
SPIDER MAN
DEATH BECOMES HER
WAR OF THE WORLDS
MISSION: IMPOSSIBLE
PANIC ROOM
ANGELS AND DEMONS
INFERNO
and INDIANA JONES AND THE KINGDOM OF THE CRYSTAL SKULL 
Not to mention the JACK RYAN reboot and Johnny Depp flop MORTDECAI.
Of course, this is only a handful of his credits.
David is highly versatile. His work spans across genres, varying from:
Thriller
Sci-Fi
Comedy
Action
Drama
Crime
Superhero
Horror
Adventure
And Fantasy
Unlike some screenwriters, David has avoided being pigeonholed his entire career. This shows the marks of a great screenwriter. 
Number Two: Seth Macfarlane…
Seth Macfarlane is one of the most recognisable figures in the US Film and Television industry.
Seth is a writer, show-runner, voice artist, singer, Actor, Oscar host and warbler of big band showtunes.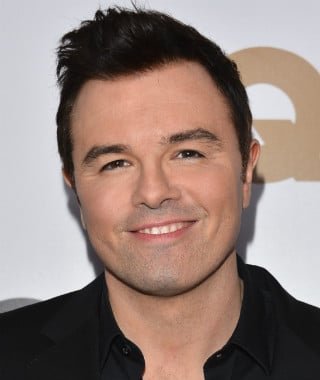 Seth works primarily in the Comedy genre, but he has done work across the board. And in 2008, he was handed a $100m, 5-year deal by Fox for his hugely successful trio of comedy shows:
FAMILY GUY,
AMERICAN DAD
and THE CLEVELAND SHOW 
Not all of that's for the writing, but Seth still stands as one very highly paid TV writer ever.
DADS and BORDER TOWN have only added to the coffers.
TED received a $500m take on a $50m budget, whilst TED 2 also went on to gain great financial success.
Other notable credits of his include:
THE ORVILLE 
SING
A MILLION WAYS TO DIE 
WILL AND GRACE
THE LOUDEST VOICE
SING 2 (IN PRODUCTION)
ANND LOGAN LUCKY
Seth continues to be one of the most successful and recognisable face (and voices) in the US Film and TV industry, as well as being a prominent figure worldwide.
Number Three
: Terry Rossio…
Terry Rossio is one of the industry's most recognisable, successful and longest-working American screenwriters, producers and storyboard artists.
Rossio spent twenty years as one of Hollywood's go-to-guys.
His work is known and has been successful worldwide, and he is the figure behind numerous box office smash-hits.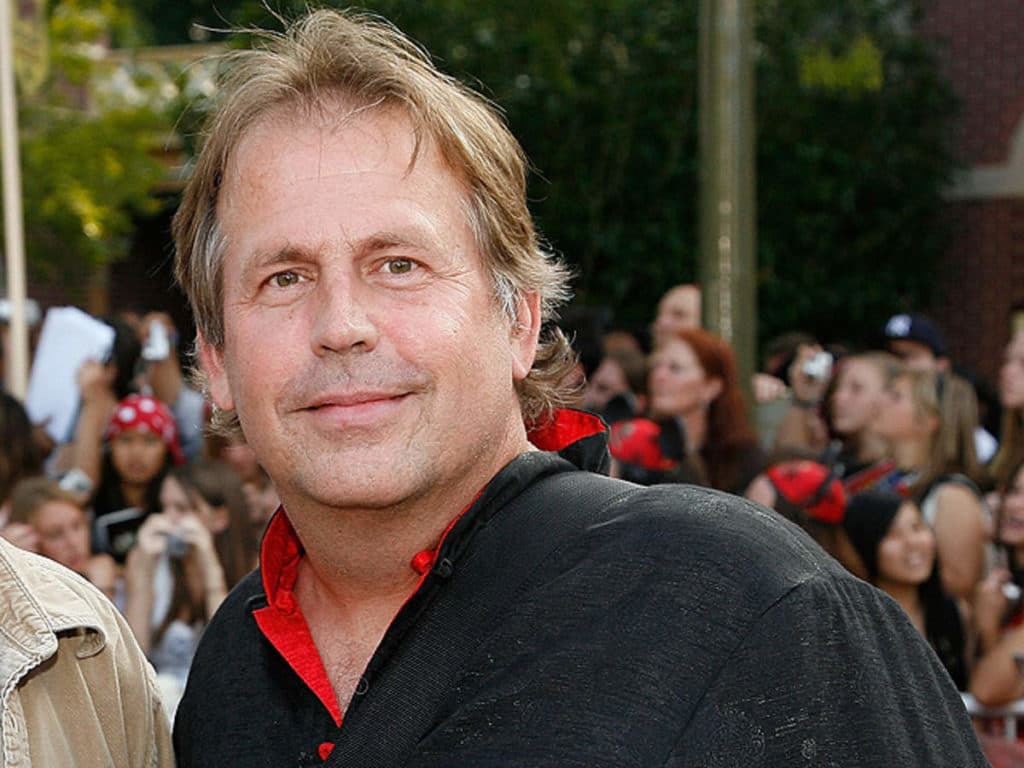 Terry is the screenwriter behind box office successful such as:
ALADDIN

THE MASK OF ZORRO

MEN IN BLACK

GODZILLA

SHREK

PIRATES OF THE CARIBBEAN (the franchise) 

NATIONAL TREASURE

GODZILLA VS KONG
THE PUPPET MASTERS
LITTLE MONSTERS

and THE LONE RANGER.
With hits such as the ones listed above, it is no wonder why Terry is one of the highest paid screenwriters. 
His career culminated in the biggest spec-sale ever at the time, for Denzel Washington's, DÉJÀ VU.
The single script earned him a cool $5m.
Terry continues to work in the industry and has certainly made a significant and lasting name and reputation for himself worldwide. 
Number Four
: Shane Black…
Shane Black is one of America's most successful screenwriters. He also has numerous credits as a directors, producer and actor.  
Black has a reputation for big spec sales.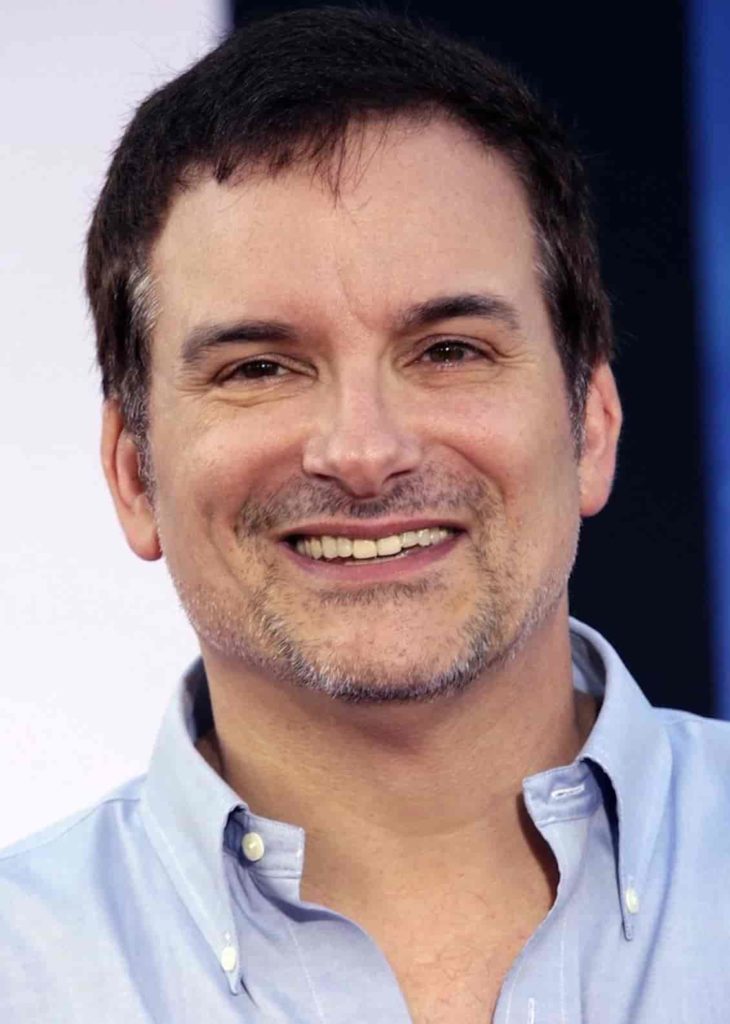 His introduction to Hollywood at 26 years old with the LETHAL WEAPON screenplay came with a $250k price tag.
Black also scored $1.75m for THE LAST BOY SCOUT, and broke records at the time with the $4m sale of THE LONG KISS GOODNIGHT.
Shane was also behind the gargantuan haul for IRON MAN 3, co-written with British screenwriter Drew Pearce. This film ranks 20th as the highest grossing film worldwide. 
Additional notable works of his include:
KISS KISS BANG BANG (his directorial debut) 
THE NICE GUYS
AND THE PREDATOR
Highest Paid 
Screenwriters, Number Five
: Ron Bass…
Ron Bass is an American screenwriter and producer.
It's no surprise that Ron is adept at negotiating a big payday, given his background as an entertainment lawyer…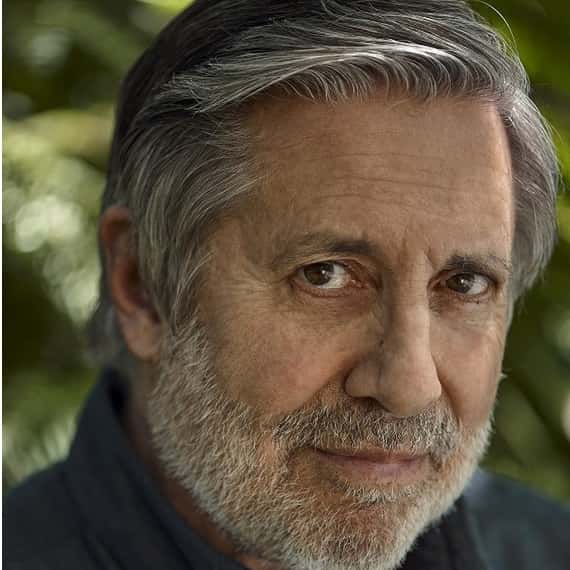 After penning the legendary RAIN MAN, Bass parlayed similar material into a bumper $2.75m payday for MOZART AND THE WHALE.
Ron has been a prolific writer, often working with his in-demand assistants, dubbed the 'Ronettes', to write high volumes of material for studios.
When computer billionaire, Ted Waitt decided to splash his cash on a passion project about Amelia Earhart, Ron was the go-to-guy to script AMELIA.
You know you've hit pay-dirt when you're the man billionaires call to write their specs.
(Click here to read about Bass' relentless work ethic in our article "10 Great Tales of Screenwriting Determination").
Additional credits of his include…
MY BEST FRIEND'S WEDDING
RAIN MAN
ENTRAPMENT
DANGEROUS MINDS
THE JOY LUCK CLUB
BEFORE WE GO
AMELIA
PASSION OF MIND
STEPMOM
GARDENS OF STONE
SLEEPING WITH THE ENEMY
BLACK WIDOW
INVISIBLE CHILD
AND, REUNION
The credits go on but the above are some key successes and box office hits of his career thus far…
Number Six
: David E Kelley…
David is an extremely well-known and recognisable face in the television industry. He is a television writer and producer. 
Prolific is an understatement of David's TV creations over the years, especially considering his penchant for writing entire seasons almost single-handedly.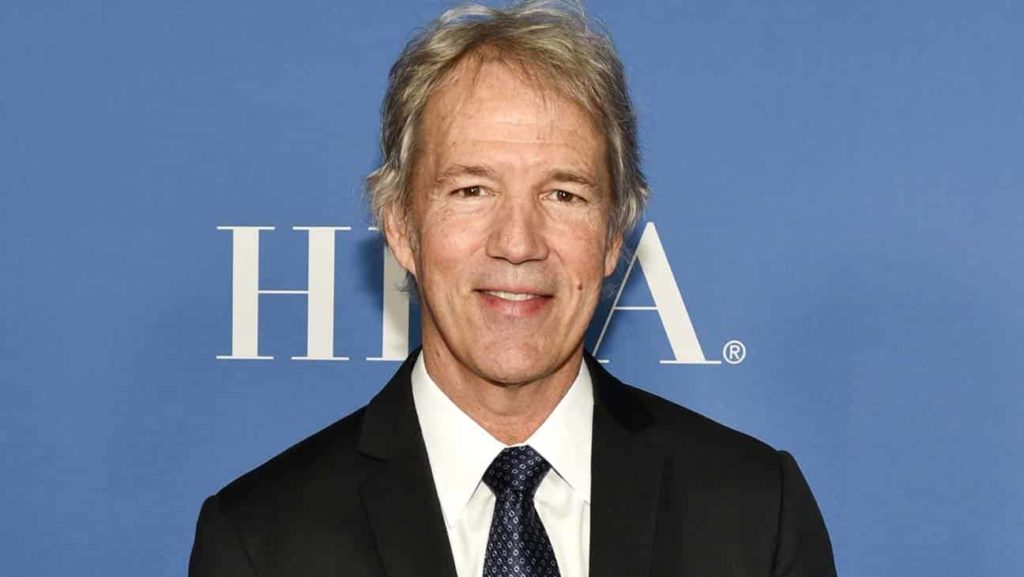 Kelley was the person behind numerous huge successes such as:
ALLY MCBEAL,
BOSTON LEGAL,
PICKET FENCES,
CHICAGO HOPE,
THE PRACTICE,
and DOOGIE HOWSER MD.
He is famous for meeting with writing teams just for story ideas, then jotting out entire solo episodes on his famed yellow legal notepad.
The 'credit' is everything for screenwriter's pay.  David has racked up hundreds of TV episodes over the years, a rare feat in a writer's room driven industry.
His 2013 creation, THE CRAZY ONES, managed to lure Robin Williams back to a small screen series for the first time since MORK AND MINDY.
Additional credits of his include…
The hit television series, BIG LITTLE LIES
And the soon to be premiering, THE UNDOING
In both of the above credits, David worked with Oscar winner Nicole Kidman. 
Oh, and he's married to Michelle Pfeiffer.
This is a man who looks forward to his high school reunions.

Number Seven
: Aaron Sorkin…
Aaron is an American screenwriter, producer, director and playwright. 
Aaron Sorkin has dipped his pen in every stream available – big screen, small screen, and top secret script doctor for hire.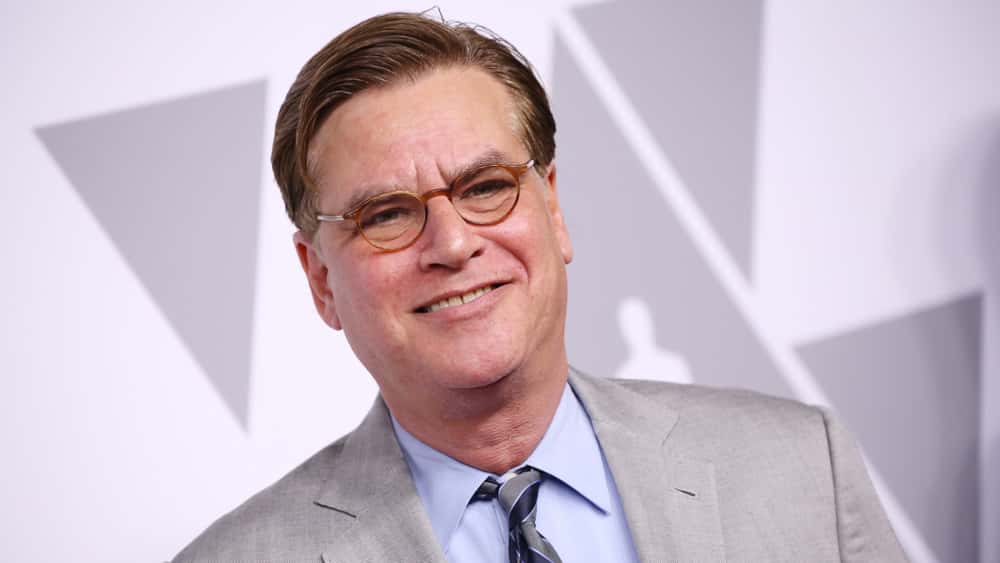 As with David E Kelley, Aaron was responsible for writing many episodes of
THE WEST WING,
SPORTS NIGHT,
STUDIO 60 ON THE SUNSET STRIP
and THE NEWSROOM.
Each episode had a lucrative payday which would secure the average Joe financially for years.
As if that wasn't enough, THE SOCIAL NETWORK and MONEYBALL saw big payday returns on the silver screen.
Additional credits of his include:
MOLLY'S GAME
STEVE JOBS
A FEW GOOD MEN
AND, MALICE
Number Eight
: Joss Whedon
Joss is one of the most recognisable faces and names in Hollywood. This is primarily by fans of DC and Marvel films.
Renowned in Hollywood as script doctor of many a 90's blockbuster –WATERWORLD, TWISTER, SPEED
Joss made his name in TV fantasy circles with BUFFY THE VAMPIRE SLAYER, FIREFLY and DOLLHOUSE.
Whedon also landed the directing gig that brought together Marvel's various AVENGERS.
That world-beater, in combination with AGENTS OF S.H.I.E.L.D, lead to an alleged $100m five year deal with Disney – including AVENGERS 2 and several TV series.
Additional credits of his include:
JUSTICE LEAGUE
THE AVENGERS
THE AVENGERS: AGE OF ULTRON
SERENITY
DOLLHOUSE
THE CABIN IN THE WOODS
AGENTS OF S.H.I.E.L.D
SPEED
IN YOUR EYES
TITAN A.E.
Joss' credits go on…
Number Nine
: Chuck Lorre…
Chuck is one of the most recognisable faces and names in the US Television industry.
Examples of his work includes:
TWO AND A HALF MEN
MIKE AND MOLLY
THE BIG BANG THEORY
AND, MOM
In the unforgiving world of US sitcoms, the fact that Chuck had four active shows was a TV miracle.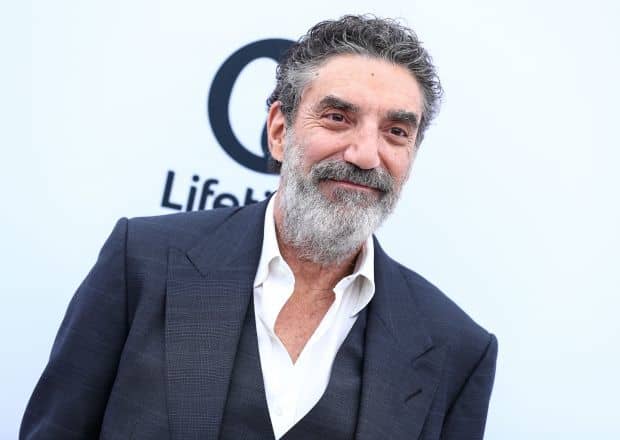 However, it still remains to be known if the paychecks were enough for having to deal with Charlie Sheen on a daily basis.
Additional credits of his include:
DISJOINTED
YOUNG SHELDON
GRACE UNDER FIRE
FRANNIE'S TURN
B-POSITIVE
AND, CYBILL
The list of his credits continues… 
Highest Paid 
Screenwriters Number Ten:
 Adam McKay…
McKay, is an American film and television screenwriter, producer and director.
Originally best known as Will Ferrell's co-writer on noughties US comedy classics, ANCHORMAN and TALLADEGA NIGHTS, McKay has since branched out.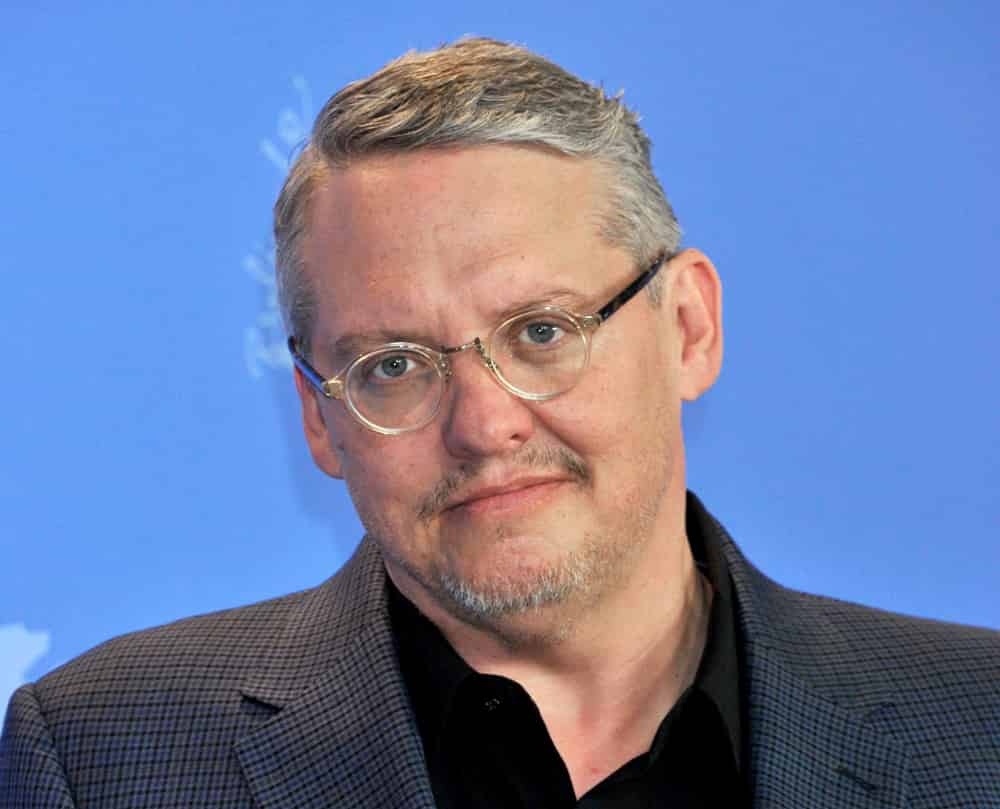 After the success of Anchorman, Talladega Nights earned McKay a writers fee of $4m shared between himself and Ferrell.
McKay would go on to pen the screenplays of several more huge hits. This includes: STEP BROTHERS, ANT-MAN and the BIG SHORT.
As of 2018, McKay's recorded net worth had reached $40m.
Additional credits of his include:
VICE
THE OTHER GUYS
THE LANDLORD
THE CAMPGAIN
BOOKSMART
WATSON AND HOLMES
BEWITCHED
A DEADLY ADOPTION
TAMMY 
IBIZA
AND, THE BOSS
And the list of his credits continues… 
Number Eleven
: David Dobkin…
David is an American, screenwriter, producer and director.
Whilst he may have been more prolific as both Director and Producer, Dobkin has achieved great financial success with the pen.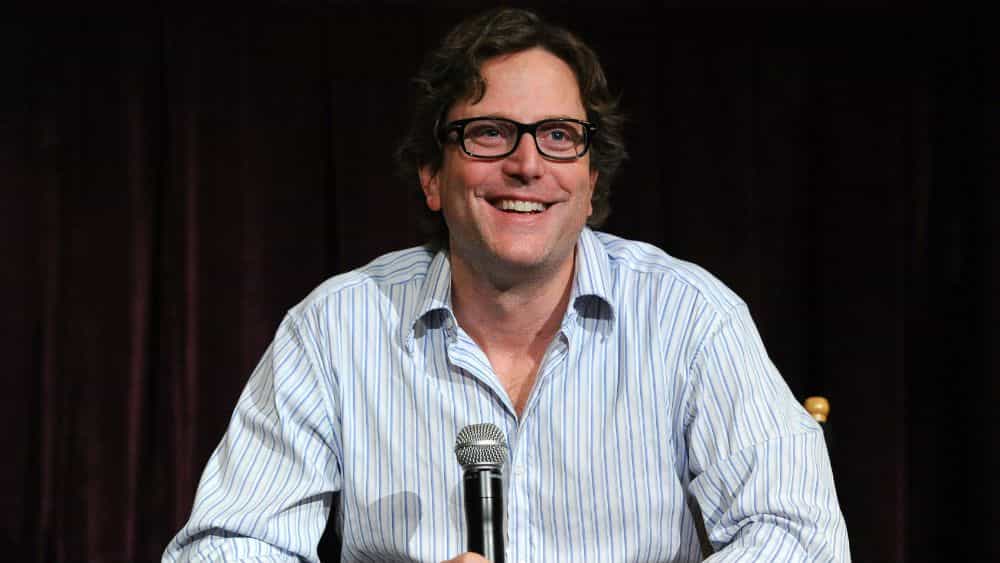 Dobkin's ARTHUR & LANCELOT script was initially picked up by Warner Bros. for a reported $2m in 2012.
This would eventually become 2017's KING ARTHUR: LEGEND OF THE SWORD, directed by Guy Ritchie.
Since making his unspectacular screenwriting debut in 1995 with ICE CREAM MAN, Dobkin has since churned out some much higher earners, including:
JACK THE GIANT SLAYER, R.I.P.D and THE JUDGE all within a two year window.
Additional credits of his include:
WEDDING NIGHTS
FRED CLAUS
CLAY PIGEONS
THE CHANGE-UP
MR. WOODCOCK
LAST CALL
VACTATION
THE MAN FROM U.N.C.L.E
AND, EUROVISION SONG CONTEST : THE STORY OF FIRE SAGA 
Highest Paid 
Screenwriters, 
Number Twelve: Simon Kinberg…
Action film writer, Simon Kinberg was reported by the The Hollywood Reporter to have made $8m for each of his X-men scripts: DAYS OF FUTURE PAST and APOCALYPSE.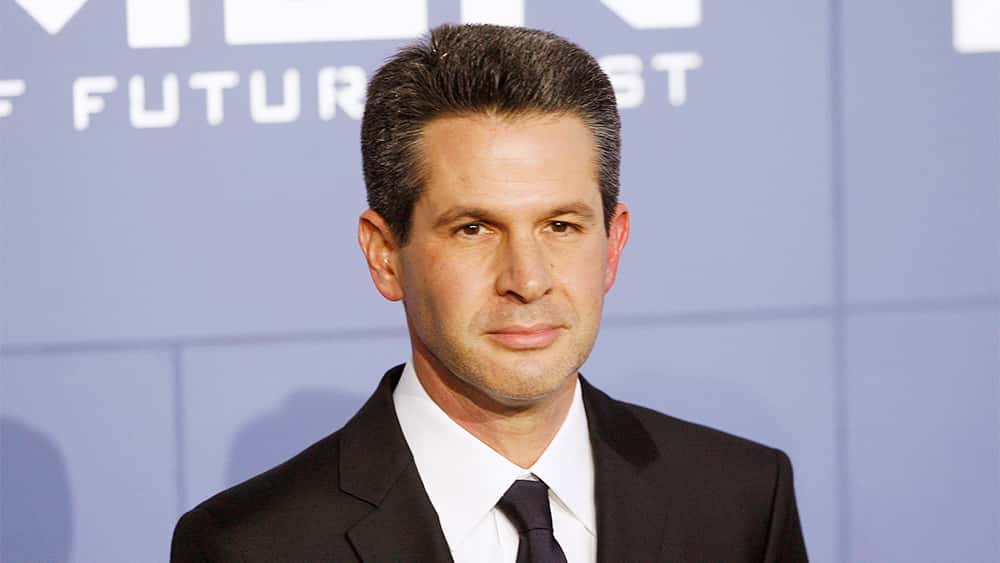 Unsurprising then that he was commissioned to pen the following X-Men film, DARK PHOENIX.
Not all of Kinberg's writing credits have proved popular with the critics. Such as, XXX: STATE OF THE UNION, starring Ice Cube, and 2015's abysmal FANTASTIC FOUR reboot.
One thing is for sure though, Kinberg definitely knows how to turn a dollar!
A few more of his credits include:
LOGAN
DEADPOOL
SHERLOCK HOLMES
THE MARTIAN
CINDERELLA
NO GOOD DEAD
THIS MEANS WAR
ONCE UPON A DEADPOOL
AND, THE MESSENGERS
And the list goes on…
And Finally, Highest Paid 
Screenwriters Number Thirteen: 
Brian Helgeland…
Brian is an American screenwriter, producer and director.
Academy award winner Brian Helgeland knows a thing or two about scriptwriting, and how to turn a profit.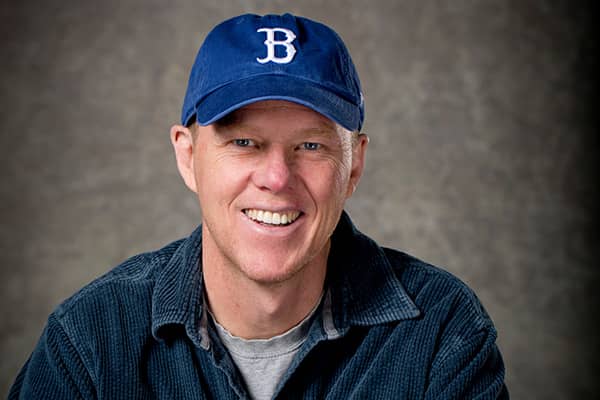 Helgeland received a fee of $2.5m for A KNIGHT'S TALE in 2001. This would be followed by MYSTIC RIVER and MAN ON FIRE.
Post 2010, Helgeland would also receive impressive payouts for his writing credits on ROBIN HOOD, 42 and LEGEND.
Additional credits of his include:
L.A CONFIDENTIAL
PAYBACK
THE ORDER
MAN OF FIRE
THE GREEN ZONE
CONSPIRACY THEORY
ASSASSINS
HIGHWAY TO HELL
AND, A NIGHTMARE ON ELM STREET
Shrouded in Secrecy…
Details of screenwriting pay are extremely sketchy in the public domain.
This is typical of the esoteric Hollywood accounting which tries to convince the world that blockbusters like HARRY POTTER or THE LORD OF THE RINGS didn't turn a profit.
Beyond the few highly publicized spec script sales, most screenwriting deals are kept confidential. This is particularly so back-end bonuses or TV package deals for writer-producer-actors are not broken down into component parts.
This list is not presented as a ranking, and is by no means definitive.
We hope you've enjoyed reading about the Top 13 Highest Paid Screenwriters. 
Are there any highly paid screenwriters or top scribes we've missed out? Let us know in the comments box, below…
What did you think of this article? Give it a rating and let us know your thoughts in the comments box further down…
Struggling with a script or book? Story analysis is what we do, all day, every day… check out our script coverage services for writers and filmmakers.
Get *ALL* our FREE Resources
Tackle the trickiest areas of screenwriting with our exclusive eBooks. Get all our FREE resources when you join 60,000 filmmakers on our mailing list!