After the initial inter-category competition, Industrial Scripts is delighted to announce the Quarter-Finalists of The 2022 TITAN Screenwriting Contest.
The full list of qualifiers is below.
Even in the contest's second year, the situation was highly competitive and there were a great many writers and projects that impressed.
So it's a big congratulations to those who made the Quarter-Finals, and a sincere message to those who didn't, that this is by no means the final word on their project.
To all entrants, it's worth recalling an attitude – nay, the only attitude – which gets writers ahead in any creative arena:
"By the time I was fourteen, the nail in my wall would no longer support the weight of the rejection slips impaled upon it.

I simply replaced the nail with a spike, and went on writing."

Stephen King
(350m+ book copies sold)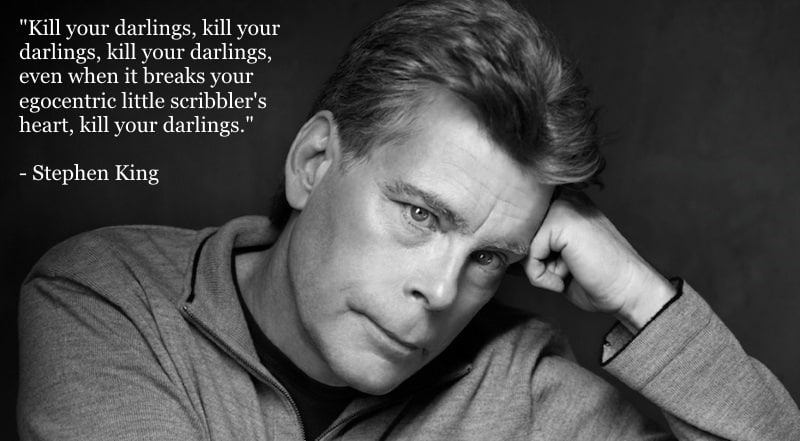 The Quarter-Finalists by Category
The TITAN Awards is a screenwriting contest whereby material competes against its own kind for as long as possible over the course of a contest cycle.
Horror feature vs Horror feature, Series Bible vs Series Bible, Drama vs Drama, etc.
In 2022 writers could elect to compete in 10 different categories.
Accordingly, here are the names and project titles of those who progressed in their respective category.
---


Feature Scripts – Action & Thriller
THE CASTERFIELD ECHO
Stephen Bullard
---


Feature Scripts – Comedy
A RIGHT ROYAL PICKLE
Rita Wheeler
BAD ROMANCE
Chad Wellinger
CELEBRITY CHEF
Anthony Petito
DANNY & THE MAGNIFICENT VOICE
Mathian Riendeau
ELVIS PANDEMIC
Robert Bettes

LET'S ROB MEL GIBSON
Anthony Petito
NOTHING NEFARIOUS
Jonathan Fox
THE LAST STUNT
Elizabeth Weigandt
---


Feature Scripts – Drama & Sci-Fi
A CHRISTMAS KARL
Harry Ewan
A MAN CALLED WHITE
Randy Hines
AMELIA & THE LONG FALL HOME
Rollo Hollins
BLOOD AND THE RYE
Rajiv Shah
KISS ME DEAD
Ken Henderson
NO GOOD DEED
Heather Farlinger
REFORMATION
Stephen Morgan-MacKay
THE STORY MAKER TRINUM
Christopher Orr
---


Feature Scripts – Family & Animation
FORTUNA BONAVENTURE'S SEAFARING ADVENTURES
Renee Lo Iacono
GINGER & SNAPS
Jeanette Doherty
HOME FOR CHRISTMAS
John McCarney
PET EARTHLING
David Hundsness
SURFING GRANDPA
George Petersen
THE RIVETER
Tristan Venture
TURTLENECK
Bookie Daniels & Julia Ward
---


Feature Scripts – Horror
A VERY SCARY THANKSGIVING
Matthew Serrano
BLUE DREAMS
Jonathan Samuel
CUFFING SEASON
Jon Bershad
EREBUS MANOR
Mark McDonnell
HAUNTED OBJECT TRANSPORTATION
Eric Miller
SAFI & THE GOD OF DEATH
Ashri Gyorgi
WOLF CANDY
Richard Stringham
---


Television Scripts – 60m Drama
AGENCY OF RECORD
Donald McKinney
BREE INCARNATE
Laurie K. Miller
DESERT STAR NEWS
Robert Haus
LITTLE WHITE LIES
Shaunya Boddie
LOVE & HEROIN
Luc Midnight
MUSTANG COUNTRY
Josie Martineaux
POWDER PUFF
Ferguson Patrick Sauve-Rogan
POWER & PROPHET
David Steinhoff
QUEEN IDIA'S DREAM
Cee Salt
SANTA MUERTE
Douglas Stark
SIX. TRIPLE. EIGHT
Krystal M. Harris
THE RIGHT OF THE PEOPLE
Jeff Westmont
THE SURVIVOR'S GUIDE TO THE 21st CENTURY
Joanne Lloyd
---


Television Scripts – 30m TV Comedies
AND STILL CHAMPION
Jackie Letkowski
ATLANTIS ATTACKS
Hayden Black
HUMAN RESOURCES
R.L. Hooker
ROTTENBURGERFIELD
Myles Hewette
TRAP DOORS
Savannah Sperry
TRUTH SMACKERS
Tate Panovich
---


Television – Series Bibles
BATHORY
J. Penberth Rabold
BLEEDING INK
Michael Sisti
LAND OF DREAMS
Michael Greyshock
THE PARANORMAL PD
Jamie Marchetti
---


Short Film Scripts
AN UNLIKELY TRIO
John Walberg
BETWEEN TWO LIVES
Rebecca Gray
THE FREE MARKET: A CAB RIDE WITH TWITTY VAUGHN
Lonnie Ray Atkinson
WELCOME TO THE STAGE
Kyle Casey Chu
---


1-Page Film & TV Pitches
BELIEVERS
Maxime Le Guillou
BIBS SAVES THE WORLD AND NO ONE CARES!
Sam Wilder
RHYTHYM & BEAT
Phoebe Angaye
SOMEBODY FOR EVERYBODY
K.E. Flann
THE METEORITE MAN
Kathy Flann
WEARING THE FLAG
Gregory Field
---
Congratulations to all our 2022 Quarter-Finalists, and good luck to everyone in the next round!
Learn more about The TITAN Screenwriting Contest.
Get *ALL* our FREE Resources
Tackle the trickiest areas of screenwriting with our exclusive eBooks. Get all our FREE resources when you join 60,000 filmmakers on our mailing list!