An American comedy icon, Tina Fey not only defines an era of Saturday Night Live but created the critically acclaimed comedy shows 30 Rock and Unbreakable Kimmy Schmidt. Her success, of course, doesn't just stop there. And even with huge levels of success, she also has had failures. We've selected 20 quotes that illustrate how Tina Fey overcame failings and the skills or processes she took towards working as a writer in TV.
Tina Fey – Comedy Beginnings
Her passion for comedy came from a young age. Born in Pennsylvania, Tina wrote for a satirical column before graduating from college in 1992. After graduating, Tina moved to Chicago, starting performing with The Second City before landing a role as a writer for Saturday Night Live (SNL) in New York.
It was her big break. And the success of her sketches allowed Tina to become the first female head writer of SNL. All in all, she worked on SNL for 9 years, during which time she helped the team win a Writers Guild of America Award and an Emmy Award.
Possibly even more crucial was her partnership with Amy Poehler. Together, they became the first two women to co-anchor Weekend Update together. This was a partnership that was so successful that the pair were asked to host the Golden Globes Awards for three consecutive runs. But after becoming Weekend Update's longest-serving anchor, Tina eventually left SNL to develop 30 Rock in 2006.
Creating TV
Despite winning several awards for 30 Rock and appearing in many "best of" lists during its run from 2009-2013, the show struggled with viewership throughout. Nonetheless, 30 Rock got nominated for a total of 145 awards, with Tina herself nominated for 12 awards for her lead acting role in the show.
The show also helped her form a partnership with Robert Carlock – a partnership that led to the creation of Unbreakable Kimmy Schmidt for Netflix. Similar to 30 Rock, Unbreakable Kimmy Schmidt received critical acclaim, 84 award nominations and was declared by Scott Meslow to be the "first great sitcom of the streaming era".
The show itself ran from 2015 to 2019 before returning in 2020 for an award-nominated interactive film Unbreakable Kimmy Schmidt: Kimmy vs the Reverend.
Writing for Film
Unbreakable Kimmy Schmidt: Kimmy vs the Reverend wasn't Tina's first experience writing outside of TV either. Mean Girls (2004), which has a cult following and had a $130 million box office success; was Fey's debut experience of writing a film; and it later became a coming-of-age musical in 2018, before its final performance aired in 2020.
Other films that Tina was involved with as a writer include; Baby Mama and Sisters. Both of which she wrote with Amy Poehler.
Award-Winning Return to SNL
Not one to forget her roots, Fey returned to Saturday Night Live in 2008 in the form of multiple guest appearances, where she performed a series of critically acclaimed performances as the then vice-presidential candidate Sarah Palin. Her impersonation not only won her the 2015 Emmy Award for Outstanding Guest Actress in a Comedy Series but is seen by many to be the best sketch that SNL has aired.
With her comical writing style providing a balance between comedy and cruelty, her sarcastic yet realistic nature has won over audiences and critics whilst remaining mostly unapologetic about her successes, failings and everything in between.
The Tina Fey quotes we've compiled represent this nature perfectly and provide inspiration and respite for writers, shining a light in the darkness.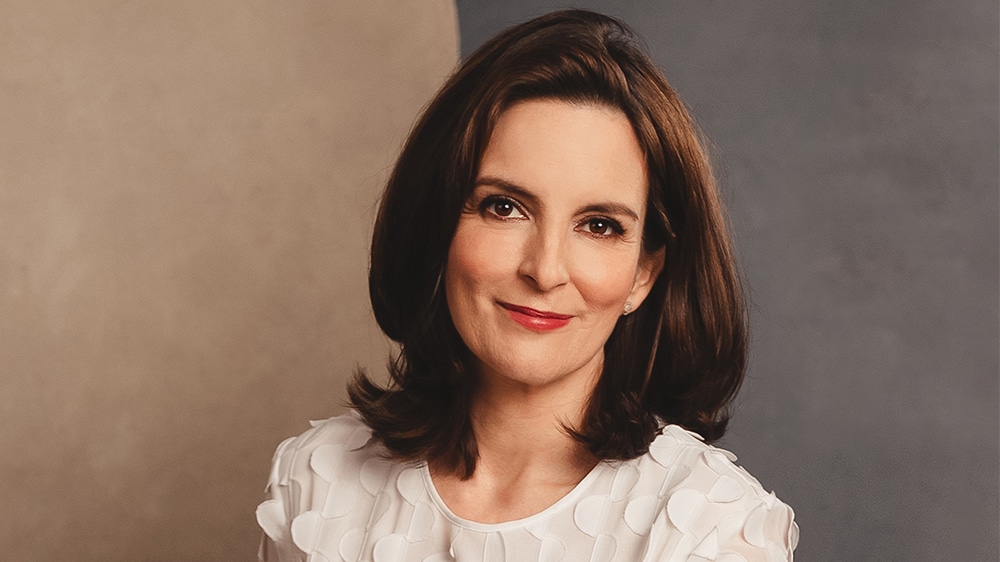 Tina Fey Quotes on…Being a Writer
1. "Confidence is 10 percent hard work and 90 percent delusion. Just thinking foolishly that you will be able to do what you want to do"
2. "Whatever the problem, be part of the solution. Don't just sit around raising questions and pointing out obstacles."
3. "Don't be too precious or attached to anything you write. Let things be malleable. For sketch writers, remember they're called sketches for a reason. They're not called oil paintings. Some of them are going to stink. You have to let them stink."
4. "(Television) is a great medium for writers, because there's just no time for a studio to interfere for very long. You write it, you shoot it; it's on TV."
5. "The difference between male comedy writers and female comedy writers is that the male ones are taller and weigh more."
On…The Success of SNL
6. "The show doesn't go on because it's ready; it goes on because it's eleven-thirty. This is something Lorne has said often about "Saturday Night Live," but it's a great lesson in not being too precious about your writing. You have to try your hardest to be at the top of your game and improve every joke you can until the last possible second, and then you have to let it go, you can't be that kid standing at the top of the waterslide, overthinking it…You have to let people see what you wrote."
7. "In most cases being a good boss means hiring talented people and then getting out of their way."
8. "For my first show at SNL, I wrote a Bill Clinton sketch, and during our read-through, it wasn't getting any laughs. This weight of embarrassment came over me, and I felt like I was sweating from my spine out. But I realized, 'Okay, that happened, and I did not die.' You've got to experience failure to understand that you can survive it."
9. "You go through big chunks of time where you're just thinking, 'This is impossible – oh, this is impossible.' And then you just keep going and keep going, and you sort of do the impossible."
Tina Fey Quotes On… Lessons for Success
10. "When humor works, it works because it's clarifying what people already feel. It has to come from someplace real."
11. "In college, I worked in the prop room and costume shop to learn what everyone did. If you want to be a screenwriter, take an acting class to get a sense of what you're asking actors to do. Learning other skills will help you communicate with people and respect what they do."
12. "Don't waste your energy trying to educate or change opinions; go over, under, through, and opinions will change organically when you're the boss. Or they won't. Who cares? Do your thing, and don't care if they like it."
13. "This is what I tell young women who ask me for career advice. People are going to try to trick you. To make you feel that you are in competition with one another. 'You're up for a promotion. If they go for a woman, it'll be between you and Barbara.' Don't be fooled. You're not in competition with other women. You're in competition with everyone."
Tina Fey Quotes On…Overcoming Failure
14. "I believe in process. I believe that having a really difficult process is more valuable than a good outcome."
15. "The thing that always fascinated me about improv is that it's basically a happy accident that you think you're initiating. You enter a scene and decide that your character is in a bar, but your partner thinks you're performing dental surgery. The combination of those two disparate ideas melds into something that could never have been created on its own. It's more difficult to do that as a writer, but I've found the general philosophy of it to be quite helpful. It reminds me that if I stumble onto something unexpected in my writing, something that I didn't anticipate or intend, I should be willing to follow it."
16. "What I learned about bombing as a writer at "Saturday Night Live" is that you can't be too worried about your "permanent record". Yes, you're going to write some sketches that you love and are proud of forever—your golden nuggets. But you're also going to write some real [bad ones]. And unfortunately, sometimes the [bad ones] will make it onto the air. You can't worry about it. As long as you know the difference, you can go back to panning for gold on Monday."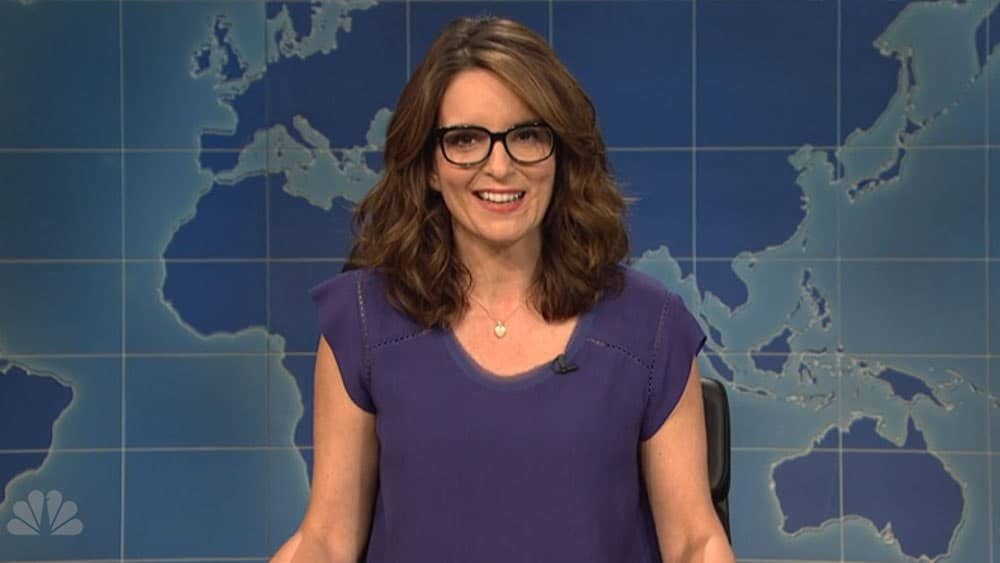 Tina Fey Quotes On…Finding Your Writing Voice
17. "It is an impressively arrogant move to conclude that just because you don't like something, it is empirically not good. I don't like Chinese food, but I don't write articles trying to prove it doesn't exist."
18. "To me YES, AND means don't be afraid to contribute. Always make sure you're adding something to the discussion. Your initiations are worthwhile."
19. "You have to let people see what you wrote. It will never be perfect, but perfect is overrated. Perfect is boring."
20. "Make (the writing project) real for yourself and just start."
Enjoyed our list of Tina Fey quotes? Why not have a look at our other quotes articles, such as Wes Anderson and David Fincher.
– What did you think of this article? Share It, Like It, give it a rating, and let us know your thoughts in the comments box further down…
– Struggling with a script or book? Story analysis is what we do, all day, every day… check out our range of script coverage services for writers & filmmakers.
Get *ALL* our FREE Resources
Tackle the trickiest areas of screenwriting with our exclusive eBooks. Get all our FREE resources when you join 60,000 filmmakers on our mailing list!