Unheralded Scene: THE PIANO (1993)
In our "Unheralded Scene" series, our consultants nominate a classic film or TV scene, which in their view hasn't received the admiration it deserves. It might be a scene from a classic movie, which has been crowded out by other, more "showy" scenes and set-pieces. It might be a deleted scene which is outstanding in its own right but wasn't quite in-sync or critical to the final cut of the film.
***Warning: plot spoilers below***
Focus on: THE PIANO (1993)
The film: Winner of the Palme D'Or at Cannes in 1993, THE PIANO was a major critical and commercial success that secured its writer/director Jane Campion an Oscar nomination as director and win for Best Original Screenplay. A haunting and extremely beautiful film-making, it launched the career of Anna Paquin, who later became Rogue in the X-MEN series, and confirmed Holly Hunter (who also won an Oscar) as one of the greatest screen actresses of her generation. However, THE PIANO became perhaps most famous of all for the memorable piano score composed by Michael Nyman, which was an even bigger hit than the film.
The plot: THE PIANO tells of a mute Scotswoman, Ada (Hunter), who communicates solely by sign language interpreted by her (speaking) daughter, Flora, played by Paquin, who arrives in New Zealand to be married to a rich but lonely landowner, Alistair (Sam Neill). When her piano, the only thing other than Flora that she truly loves, proves too heavy and cumbersome to be transported all the way up through the forest to Alistair's home, it is instead left with Baines (Harvey Keitel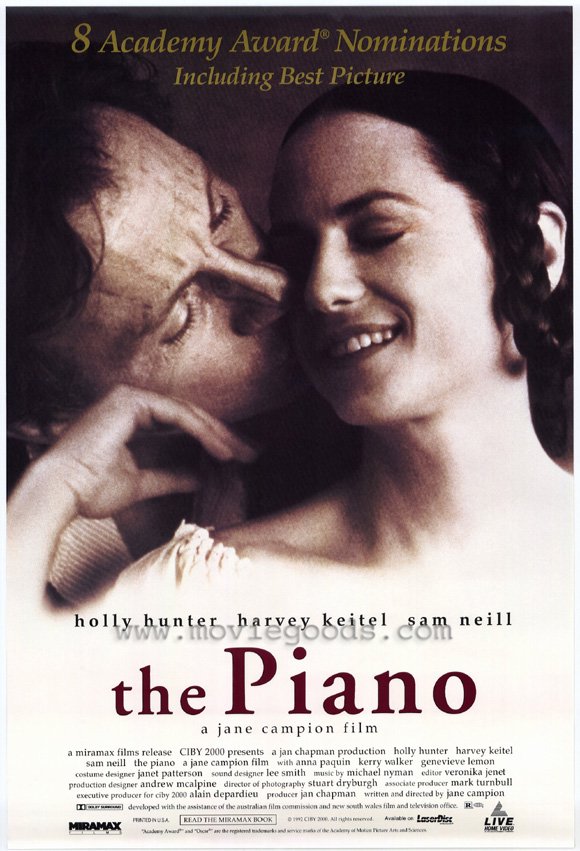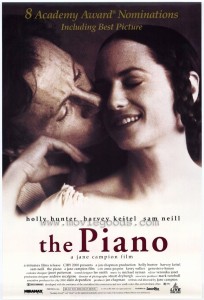 ), his best friend. Ada visits Baines' home regularly, supposedly to teach him how to play, but in fact he merely listens as she inspires him with her superb musicianship. In time, an affair begins, and when her impotent betrothed finds out, he exacts a savage revenge by hitting her where it hurts the most: her beloved music.
The scene: This particular scene from THE PIANO comes during Act One, after Ada and Flora have spent a night alone on the beach guarding their possessions – particularly the piano – which were abandoned there by the sailors who brought them to New Zealand. Alistair turns up with his men to transport Ada, Flora and all their things into the forest, but he declares the piano too heavy and unwieldy to carry. When she realises, Ada makes clear her objections to the piano being left behind untended in no uncertain terms.
Why it's unheralded: Images such as those of the mother and daughter abandoned on the beach, fielding their things from the water; of the Maori helpers carrying everything through the forest; of the love affair between Ada and Baines; and of the moment when a devastated Alistair takes his revenge on Ada… All these linger long in the mind while this relatively simple scene slips under the radar, not least because it's unusual in the film as being without the insistent piano music for which it's so well known.
Why it's great: But the scene is a fantastic example of the single most vital element in making a protagonist engaging to the audience: a goal. Ada isn't the most likeable character. She's stubborn, sullen, and treacherous, and even her lack of speech is less sympathetic than it might be, since it has apparently come about by choice rather than illness or trauma (though this is never fully specified). However she is utterly compelling because of one thing, her absolute determination to play the piano at all costs. Because of her passion and commitment to this goal, beautifully illustrated in this scene, we care about her deeply, and this carries us through the story. What this reminds us is to beware screenwriting advice that tells you the protagonist has to be sympathetic; not so. They can be as heinous as a serial killer so long as they're trying to achieve something and have trouble in the process…
If you enjoyed this article, why not check out our Unheralded Scene: SUNSET BOULEVARD (1950)?
– What did you think of this article? Share It, Like It, give it a rating, and let us know your thoughts in the comments box further down…
– Struggling with a script or book? Story analysis is what we do, all day, every day… check out our range of services for writers & filmmakers here.
Get *ALL* our FREE Resources
Tackle the trickiest areas of screenwriting with our exclusive eBooks. Get all our FREE resources when you join 60,000 filmmakers on our mailing list!