The Berlin International Film Festival was distinctly different this year. Sure, there was the typical melee of execs taking pictures around remnants of the Berlin Wall. And yes, as per usual, the films ranged from disappointing to exhilarating. Yet there was something that I can only describe as a digital change in the air. For the first time ever, there were multiple films that were funded by crowdsourcing. By the end of the festival, I couldn't help but wonder: Are the walls of traditional distribution coming down?
Kajaki's Innovative Distribution
I was lucky enough to kickstart my Berlinale experience by hosting a Q&A at the side-bar screening of Kajaki
, a drama that depicts the true story of a group of British soldiers in Afghanistan. The film is especially close to my heart not only because it was originally crowdfunded on Indiegogo, but because it's written by my fellow Industrial Scripts Columnist, Tom Williams. Alongside me on the panel were the film's Director Paul Katis, and its Executive Producer Gareth Unwin (Oscar-winning Producer of The King's Speech
).
As the Q&A progressed, I began to realize how forward thinking the filmmakers next to me truly are. They created a compelling, poignant film with amazing distribution– and no stars. As if that was not enough, Kajaki is also the first feature in UK history that has not been supported by a film fund. I had to stop myself from shouting the film's praises as I called on audience members. Kajaki is truly as good as The Hurt Locker
, and it was created entirely through crowdfunding, to boot.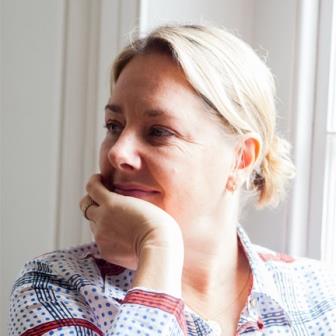 The creators of Kajaki managed to come out of the cutting room with all rights in tact. They hired a marketing/digital agency to handle publicity and proceeded to wrangle an exclusive theatrical deal with Vue Cinemas. Three months later the film is not only still playing in theaters, but has also been nominated for a BAFTA. The filmmakers have even signed with an agency to sell on their home entertainment rights. In other words, these producers have financially cut out the middle man in their home territory. They don't need to depend on traditional distribution at all.
The following morning I opened my copy of Variety to find that Chilean Director Alejandro Jodorowsky is crowdfunding a Spanish language film with Santori Films. (They produced Love Is the Devil
.) Clearly, this method of funding a film isn't going anywhere.
That night I had dinner with the team from Iron Sky, the Finnish scifi that reached 112% of its funding goal on IndieGogo. Understandably, the filmmakers are confident about their project's future success. This year they are going for a third round of crowdfunding on IndieGogo, which will likely take them over the$1m mark. Timo Vuorensola, the film's Director, is even angling for a premiere at Berlinale in 2017. He says that he wants to be in the main competition and won't settle for anything less. Beware the dinosaur invasion!
Looking Towards the Future of Distribution
During the festival I was surprised to meet a team of filmmakers who had been told by their Sales Agent to talk to us about Indiegogo. I'd call that a win for crowdfunding! After all, Sales Agents and Distributors are infamous for being afraid of crowdfunding. Yet in reality, the technique empowers the filmmaker, the film, and the festival.
My only stark reminder of the traditional European film industry was at the Opening Ceremony for Berlinale Talents. After watching an incredible selection of international films, I couldn't help but whip out my phone and tweet my admiration. Within seconds someone had snapped around to reprimand me. He didn't seem to understand that I just wanted to help the filmmakers.
Of course, I should have known that some things never change when it comes to the movie industry.
Miranda Fleming is Head of UK Film & Creative for Indiegogo, one of the world's foremost crowdfunding platforms. Formely Head of Development at UK funding agency Screen South, Miranda started her career at Film4 and has produced several independent feature films including DUMMY. You can follow Miranda on Twitter, check out her IMDb profile, read old posts on her blog and tell her where to go in the comments box below…
If you enjoyed this article, why not check out our article: The Film Producer Salary & A Pocket Full of Dollars?
– What did you think of this article? Share it, Like it, give it a rating, and let us know your thoughts in the comments box further down…
– Struggling with a script or book? Story analysis is what we do, all day, every day… check out our range of services for writers & filmmakers here.
Get *ALL* our FREE Resources
Tackle the trickiest areas of screenwriting with our exclusive eBooks. Get all our FREE resources when you join 60,000 filmmakers on our mailing list!