Let's be blunt about it: the financial outlook isn't great for Film Producers at the moment. A Film Producer Salary is firmly not what it once was…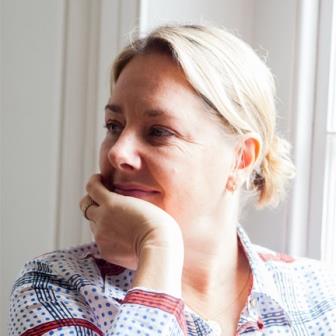 I remember the days as a Producer in the Noughties, where out of every budget (development and production) the producer received 10% as a fee and 10% for the Production Company fee which they could then invest into further films. I'm hearing constantly from Producers that they earn nothing like these percentages anymore.
In years to come, will film producing be a hobbie solely for those who don't need to pay the rent/mortgage each month?
Development deals barely reap a fee of a few thousand pounds (!!) for the producer and as for the big lucky winner of a fully financed production, I hear more and more that Film Producers are being asked to defer their fee by third party financiers to 'put their money where their mouth is' or 'some skin in the game'.
Wow.
This is a terrible day for diversity, and for the future of film producing. Will this mean an ever greater spread of middle class producer growing through the industry? In years to come, will film producing be a hobbie solely for those who don't need to pay the rent/mortgage each month?
Let's break this down. There are several types of producers, as follows:
The Emerging Producer
Generally living hand-to-mouth with development bursaries, consultancy work and grants trying to break into their career with the their first feature. It's exactly here that I think this Producer MUST wake up and look at their first film as a business – they crucially now need to make money from this first feature or they won't survive to feature number two. It's this first feature that so many make – award winning but small first films.
So please. Don't sign everything away to a distributor, take the bull by the horns and direct distribute.
Get yourself some real revenue (£100k upwards) to fund you through to your second feature. Otherwise there WILL BE NO SECOND FEATURE. What is direct distribution? It's where you organize your own theatrical release directly with cinemas or via a consultant to help you book them and most importantly an aggregator will be your direct broker for your VOD and your Netflix deals – giving you direct revenue. The consultants are here in the UK now, they exist, you just need to look around – start with We are the Tonic and Coffee and Cigarettes.
The Mid-Tier Producer
And for the mid-tier producer upwards – the successful producers take on television. It provides a stable income for them. And more interestingly, the smart ones are now building in 360 degree production models to run distribution in- house. It's the only way of survival in the years to come.
 The Established Producer
And for the top tier producers – here's a great story from Indiegogo this month.
Anyone remember "mustaches-a-go-go" in the US Fox Searchlight film SUPER TROOPERS in the early 90s? The Producers and the actors decided, 15 years on, now was the time for the sequel, SUPER TROOPERS 2. They went to Fox Searchlight who agreed to distribute but interestingly not fund the production. The producers raised $12m equity of the $14m budget. And they put the last two million out to the fan base on a crowdfunding campaign on Indiegogo for a $2m campaign. And they launched and – astoundingly breaking all film crowdfunding records in the process – raised $2m in 24 hours. They are now on $3.7m with another week to go. Money to Producers? All of this goes to the producer. Rights Free and 100% non recoupable
Money to Producers? All of this goes to the producer. Rights Free and 100% non recoupable.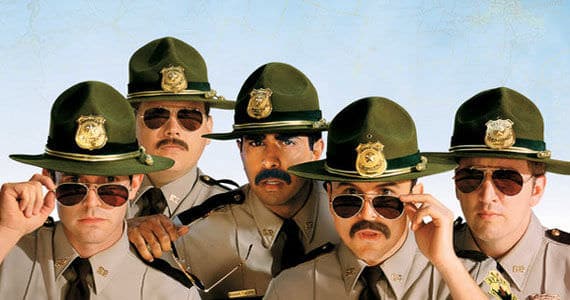 Now that's what I call good Producer finance. It will also empower them with their new data and proved concept of a big fan base wanting the sequel. They top trended on Facebook on their first week and I bet they'll find their P&A upped considerably by Fox Searchlight. I'm looking forward to seeing a film of this scale reach out to a UK fan base. The gauntlet is thrown down, it's official.
And to the writers – I was on a crowdfunding panel at the London Book Fair recently talking about opportunities for writers. Documentaries do very well on indiegogo because their subjects have a niche and loyal audience. Talking this through on the Book panel, I came to think that biographies are great to crowdfund.
So anyone out there who has always wanted to write on a subject or person that fascinate them, take a look at their global interest and their niche audiences around the world and have a think about crowdfunding your novel.
Let me know your thoughts in the comments box below, and I will respond.
[arrows style="arrow-silver-1.png" align="center"]
Miranda Fleming is Head of UK Film & Creative for Indiegogo, one of the world's foremost crowdfunding platforms. Formely Head of Development at UK funding agency Screen South, Miranda started her career at Film4 and has produced several independent feature films including DUMMY. You can follow Miranda on Twitter, check out her IMDb profile, read old posts on her blog and tell her where to go in the comments box below…
If you enjoyed this article, why not check out our article: 10 Fee-Charging Screenwriting Contests, their Likely Profits and Prestige?
– What did you think of this article? Share it, Like it, give it a rating, and let us know your thoughts in the comments box further down…
– Struggling with a script or book? Story analysis is what we do, all day, every day… check out our range of services for writers & filmmakers here.
Get *ALL* our FREE Resources
Tackle the trickiest areas of screenwriting with our exclusive eBooks. Get all our FREE resources when you join 60,000 filmmakers on our mailing list!