Burning Bright
Becoming a professional screenwriter is one thing, but staying at the top of the Hollywood screenwriters game is quite another. After last week's look at Screenwriters Who Broke In Late, Industrial Scripts looks at those Hollywood screenwriters who hit the big time, but whose star gradually faded.
The Specialists
Bright – THE SIXTH SENSE, UNBREAKABLE, THE VILLAGE
Faded – THE HAPPENING, THE LAST AIRBENDER
Twists work best when the audience don't see them coming – but when your movies turn into one big guessing game from the outset, their power wanes. By the time the otherwise strong THE VILLAGE was released, even the least savvy of cinemagoers could guess M. Night's intentions.
Bright – LOOK'S WHO TALKING, CLUELESS
Faded – LOSER, VAMPS
Breaking in as director on FAST TIMES AT RIDGEMONT HIGH, Amy Heckerling was the original Diablo Cody, with a fluid grasp of teenagers' slang, culminating in the ever-quotable CLUELESS – but writing for a youth market becomes problematic when you're hitting mid-life. Whilst the Alicia Silverstone starrer VAMPS has its moments, it doesn't reach the heights of earlier work.
The Collaborators
Bright – ANNIE HALL, MANHATTAN
Faded – LOVESICK, FOR THE BOYS
Woody Allen's transition from the 'funny early ones' (BANANAS, LOVE AND DEATH) to STAR WARS denying Oscar winner ANNIE HALL was aided by co-writer Marshall Brickman. But when the pair went their separate ways, the magic was lost for Marshall. Some decent follow up efforts, but no classics.
Bright – ET: THE EXTRA TERRESTRIAL, THE BLACK STALLION
Faded – THE INDIAN IN THE CUPBOARD, THE ESCAPE ARTIST
Melissa grabbed attention with kid & creature flick THE BLACK STALLION, prompting Mr. Spielberg to enlist her for the ultimate kid & creature flick ET, garnering an Oscar nod. Follow-up films also focussed on child protagonists but with less success – but, being married to Harrison Ford and becoming buddies with the Dalai Lama are perhaps understandable distractions.
The Issue Writers
Bright – BOYZ N THE HOOD, HIGHER LEARNING
Faded – BABY BOY, SHAFT
John Singleton blazed a trail around minority issues in America with the powerful BOYZ N THE HOOD and underrated HIGHER LEARNING. However, once mainstream cinema caught up, his voice was less unique and perhaps less needed. Recent actioners 2FAST 2 FURIOUS and ABDUCTION have seen him turn director-for-hire.
Bright – THELMA & LOUISE
Faded – DIVINE SECRETS OF THE YA-YA SISTERHOOD
Exploding onto the scene with THELMA & LOUISE, Callie delivered a masterful mix of genre and strong character, but follow-up female protagonist flicks couldn't deliver the same power. Back on track recently with hit TV series NASHVILLE.
Peaked with Early Classics
Bright – SILENT RUNNING, THE DEER HUNTER
Faded –THE BORDER, EXTREME PREJUDICE
Responsible for two of the seminal films of the 1970s, but like fellow THE DEER HUNTER alum Michael Cimino, didn't find such peaks of success in the 1980s.
8. Orson Welles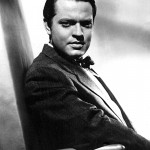 Bright – CITIZEN KANE, THE MAGNIFICENT AMBERSONS
Faded – TREASURE ISLAND, THE OTHER SIDE OF THE WIND
Most Hollywood screenwriters would give their right arm if THE LADY FROM SHANGHAI and TOUCH OF EVIL represented their career mid-points – but their elevated-noir stories are no match for the brilliance of Welles' opening 1-2 punch.
9. Zach Braff
Bright – GARDEN STATE
Faded – ?
Sometimes the difficult second album takes a while to emerge – a decade in Zach Braff's case. 2014's WISH I WAS HERE will give the answer on whether he can keep the spark alive.
Bright – ROCKY, FIRST BLOOD
Faded – RHINESTONE, DRIVEN
Perhaps because of his hard-man antics and bulging biceps, many people forget that Sly was Oscar-nominated for the ROCKY screenplay. In Rambo and Rocky, Stallone delivered two era-defining characters, but multiple sequels blunted the originality.
Greatness is Tough to Maintain
The Hollywood screenwriters above have delivered some absolute gems to cinema audiences – and perhaps these unfairly raise the bar for their later work – even one classic is beyond most screenwriters' dreams. We'll still look in hope to M. Night Shyamalan's next project, hoping he can return to his awe-inspiring, generation defining form…
If you enjoyed this article, why not check out our article containing 10 Great Michael Mann Quotes for Screenwriters & Filmmakers?
– What did you think of this article? Give it a rating and let us know your thoughts in the comments box further down…
– Struggling with a script or book? Story analysis is what we do, all day, every day… check out our

range of services

 for writers & filmmakers

here

.

 
Get *ALL* our FREE Resources
Tackle the trickiest areas of screenwriting with our exclusive eBooks. Get all our FREE resources when you join 60,000 filmmakers on our mailing list!