This month's featured industry guest at The Insider Interviews is Rob Sprackling.
A screenwriter known for his work on THE QUEEN'S CORGI (2019) and GNOMEO AND JULIET (2011)
The Insider Interviews series started in 2010 as a set of recorded interviews, featuring the likes of Tom Hiddleston, Gareth Unwin, who produced THE KING'S SPEECH, Ben Wheatley and Hossein Amini, the Oscar-nominated writer of DRIVE and THE TWO FACES OF JANUARY.
The Insider Interviews now exists as a series of live, regular events, which are a combination of a compered interview and questions from audience members.
About Rob Sprackling
He studied acting at the Welsh College of Music and Drama and went on to become a stand up comedian on the London Comedy circuit in the late 80's and early 90's, going on to run his own comedy club in Brixton called 'The Rodney Bewes Conspiracy'.
In the early 90's he started screenwriting with his friend and writing partner John R Smith. They worked as writers/consultants at the Henson's Creature Workshop for several years. They would go on to create such shows as CAPTAIN BUTLER and MIKE BASSET ENGLAND MANAGER and in the fullness of time would go on to work regularly in Hollywood.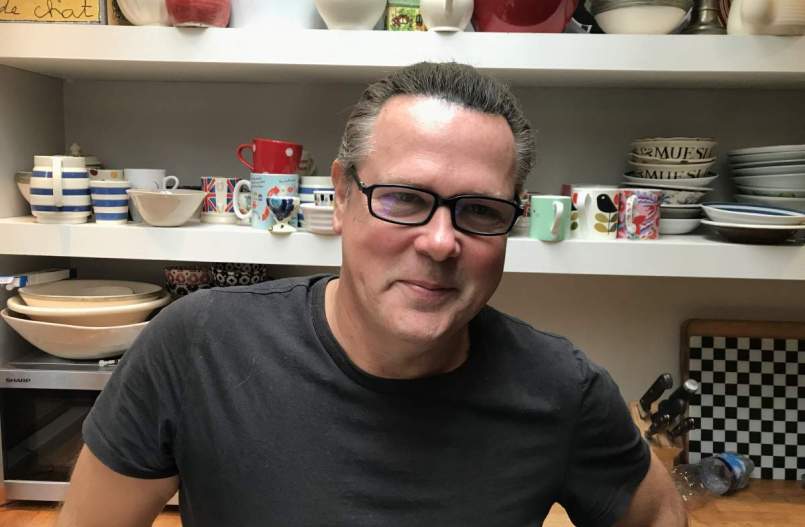 After selling their original screenplay GNOMEO AND JULIET to Disney the film was produced by Elton John's production company ROCKET PICTURES and was released in 2011, starring JAMES MCAVOY and EMILY BLUNT.
The film went on to take nearly $200 million at the box office and spawned the 2018 sequel SHERLOCK GNOMES.
He has directed three short films including 'Green Monkey', 'Rise of the Appliances' and 'Man's Best Friend' which have won numerous awards including the New York Short Film Festival, Film Court de Brest In France and the London Film Festival Halloween Award.
Rob Sprackling's 2019 film THE QUEEN'S CORGI was recently released in cinemas.
Rob Sprackling Interview Excerpt
How did you get started? 
The first thing I wrote I was in drama college, I wasn't terribly good at school and I got expelled from school. I was quite good at acting, or over acting, and I got into the Welsh College of Music and Drama.
I was in my second year and I was just kind of plodding along and getting on with it, not really trying too hard.
I met a man called John Smith, we kind of moved in together, with six other people and they were all really artistic. They would write poetry and put it on the walls, I would make fun of it but I was actually quite impressed.
My mate John put on a play and I was jealous. Why didn't I think of that? It's a really excellent thing to do. So I went home and started writing a play that night, finished that, it took a while and he put it on.
I starred in it, he directed it and it went down really really well.
We put both our plays up at the local theatre, and it got a write up in the Financial Times.
Well drawn portrait of inadequacy was the headline. So we were off and away, that was the first thing I wrote.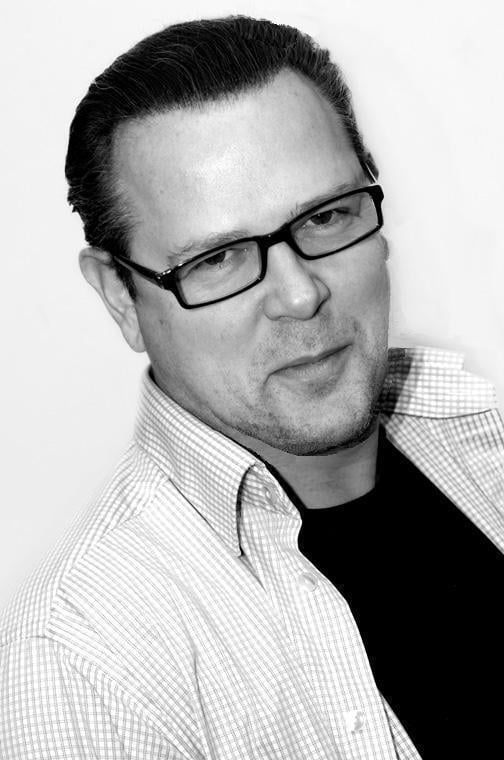 I read the Syd Field book Screenplay, and said let's go write a Hollywood movie and sell it for a million dollars!
So we watched some films like Witness and Jaws and we went: that's how you do a film, that's a pitch point. So we kind of got the gist of it and we had this idea in our heads.
We wrote a 1980's style movie called Xerox Man, about a guy who gets copied and then dies later on, it was very ridiculous. So we wrote this and were convinced that it was brilliant, we'd spent several months writing it, and then we finished it.
I managed to convince a guy who'd written Twins and lived out in Hollywood, he was a friend of my cousin and I called him up and asked if I could stay with him while I hawk around my script.
He said yeah, of course you can, and I was like what?!
So we finished the script, we get the flights and our plan was just to hawk it around Wilshire Boulevard, that's all we knew.
About a week to go, we're going to book the flights, blow all our money, and then we said, you know let's just read it back and see what it's like.
So we read Xerox Man back in the kitchen and we realised it was a pile of crap…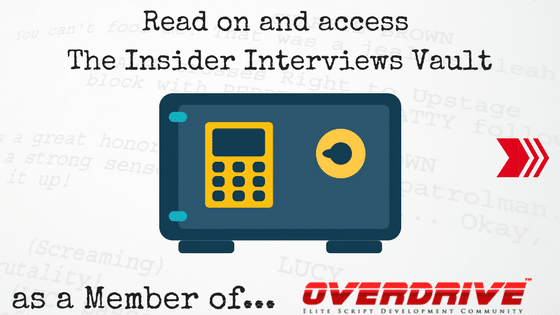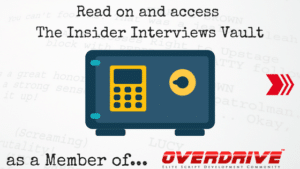 Did you enjoy this interview? Why not check out our Doug Mankoff interview, too?
View all previous Insider Interviews, here
Get *ALL* our FREE Resources
Tackle the trickiest areas of screenwriting with our exclusive eBooks. Get all our FREE resources when you join 60,000 filmmakers on our mailing list!