This month's featured industry guest at The Insider Interviews is Doug Mankoff of Echo Lake Entertainment.
The Insider Interviews series started in 2010 as a set of recorded interviews, featuring the likes of Tom Hiddleston, Gareth Unwin, who produced THE KING'S SPEECH, Ben Wheatley and Hossein Amini, the Oscar-nominated writer of DRIVE and THE TWO FACES OF JANUARY.
The Insider Interviews now exists as a series of live, regular events, which are a combination of a compered interview and questions from audience members.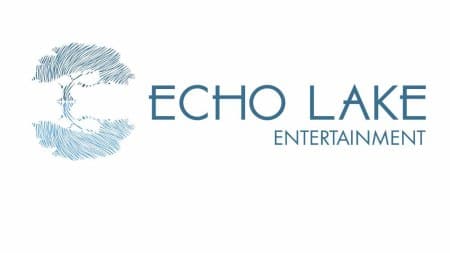 About Doug Mankoff
Doug Mankoff is a film and television producer and the CEO of Echo Lake Entertainment, which he founded in 1997. Doug has produced and arranged financing for over thirty films. These including the three most recent films of Pedro Almodovar, Alexander Payne's NEBRASKA (nominated for six Academy Awards, including Best Picture), and TRUTH starring Cate Blanchett and Robert Redford.
Doug received a B.A. in History from Duke University, attended the graduate film program at NYU, and received his MBA from Harvard.
Doug is a member of both the Academy of Motion Picture Arts and Sciences and the Producer's Guild of America.
Doug Mankoff Interview Excerpt
Truth Official Trailer #1 (2015) - Cate Blanchett, Robert Redford Drama HD
Doug, how did you start out in the business?
I started out in in the late nineties and at that time it was all about film. TV I knew nothing about and TV wasn't particularly interesting to me.
Film was the only thing that was interesting to me and I had gotten to Hollywood via Business School. Prior to that – many years prior to that – I did a year of film school NYU so I had this weird resume that combined creative and business.
What do you do with a 31 year old guy who doesn't really know anybody in Hollywood and doesn't have a list of good writers or directors to call?
It was very hard to get a job, and nobody knew what to do with me really because I was 31 when I got to Hollywood. And what do you do with a 31 year old guy who doesn't really know anybody in Hollywood and doesn't have a list of good writers or directors to call?
I went to work for the one connection I had which was a guy named Michael Nesmith – he was one of The Monkees. He was the one who wore that little hat all the time. The thing about Michael Nesmith is he was a very smart guy and he had done some film financing – he helped finance REPO-MAN and TAPE HEADS and a few other indie films and so even on films that didn't in the aggregate make money, he was able to make some money by splitting rights – which was a kind of novel thing at the time.
So when work for him I learned about that. However he wasn't really as active as I hoped he would be in film, when I was there.
So after a short period of a little over a year I decided to venture out and do some of this indie finance stuff that he had been doing. Fortunately I had some people from back in Dallas where I'm from who were willing to back me.
She went around telling everybody we have money!
It wasn't a lot of money. But I sort of put up a sign and someone joined my company – she went around telling everybody we have money! We never told anybody how much money because it was an embarrassingly small amount, which shouldn't have made much of a difference, but it did.
People just knowing you had any equity back then made a huge difference. It was a very different time than now, where you can have lots and lots of money and it doesn't really matter – that's not gonna bring in lots of projects.
It's really now about: can you get a director? Can you get a great script? Can you put the package together that's going to be valuable? Really the money has to go in to development now much more than into production.
Production money is not so hard to get now, but at the time it was very scarce: everybody had the view that no one should ever invest personal money into films or people's personal money into films you should always use other people's money. So that was my beginning: basically putting up a sign up saying "we have some money to invest in films"
That's what got Echo Lake off the ground.
That was about 21 years ago now: we started in a small office in Venice, California and we we basically had little bits of equity that we could invest in films. The first kind of significant piece we put into a film was Allison Anders' film THINGS BEHIND THE SUN, which was an indie that she had written…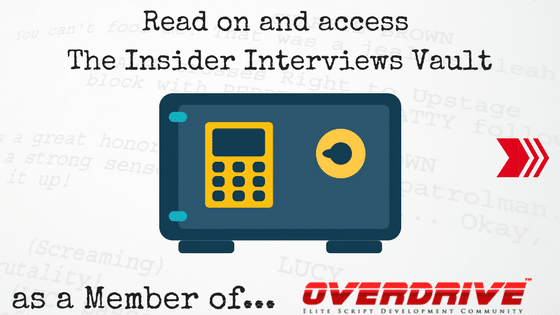 Did you enjoy this interview? Why not check out our Kitty Kaletsky interview, too?
View all previous Insider Interviews, here.
Get *ALL* our FREE Resources
Tackle the trickiest areas of screenwriting with our exclusive eBooks. Get all our FREE resources when you join 60,000 filmmakers on our mailing list!