15 Fascinating & Eye Watering Screenwriting Salaries
It may seem hard to believe in the tricky early years of the screenwriter but it's undeniably true: if you can build it well enough, they'll come.
Screenwriting at the highest level usually means big, big money.
Screenwriting salaries can come in many different shapes and sizes but our collective appetite for great stories, told expertly, means regardless of the overall state of the industry, there'll always be a pot of gold at the end of the very best screenplays…
Here are 15 screenwriting salaries that were high enough to prove that great writing = great business.
1. Ben Hecht (Screenwriting Salary of $105,000 a week)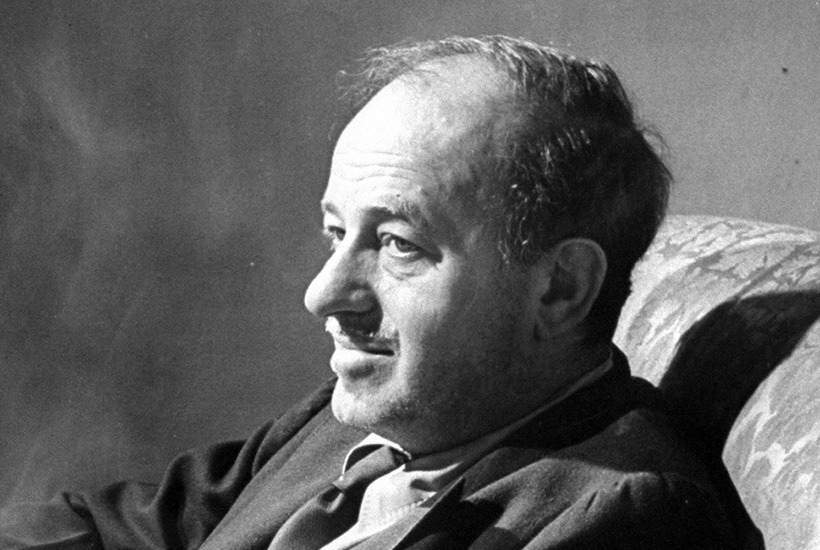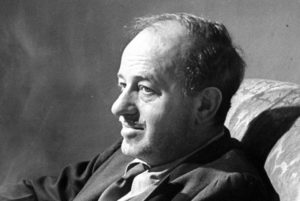 Referred to once by Time editor Richard Corliss as "The Hollywood screenwriter," Ben Hecht's scripts were directed by many of the greatest directors including Howard Hawks and Alfred Hitchcock.
His notable writings include GUNGA DIN and NOTORIOUS.
For his many works, Ben was paid $10,000 a week. Adjusted for inflation, that equates to over $105,000 a week.
That's modern day soccer player territory.
Executive David O. Selznick would also note that Ben, having also done some uncredited work on the likes of GONE WITH THE WIND, was paid $3,500 a day, $36,000 with inflation.
2. William Goldman ($400,000 for BUTCH CASSIDY AND THE SUNDANCE KID)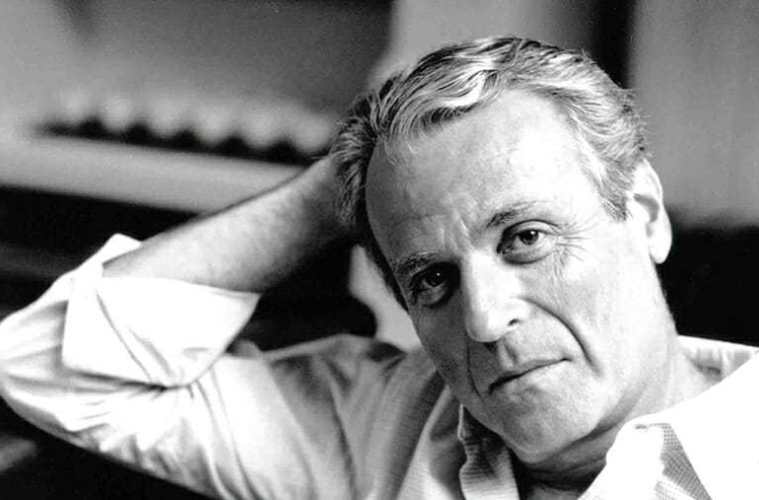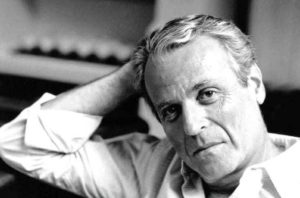 William Goldman is a godfather of screenwriting theory and practice. He's particularly well-known for one of the most famous screenwriting books – Adventures in the Screen Trade.
BUTCH CASSIDY AND THE SUNDANCE KID would be Goldman's first major breakthrough as a writer for screen, after relative success writing plays and novels beforehand.
Only one studio wanted the screenplay initially, with significant changes to the plot required. However, some small changes to the script changed his fortunes and suddenly every studio wanted to buy the script.
The interest led to a bidding war and Goldman was eventually paid $400,000, a record fee for a screenplay at the time.
The film won Goldman an Academy Award for Best Original Screenplay and heralded the arrival of a screenwriting titan.
Butch Cassidy and the Sundance Kid (1969) - Knife Fight Scene (1/5) | Movieclips
3. Shane Black ($250,000 for LETHAL WEAPON)
Starting out as a data clerk, Shane Black decided one day to set aside some time to do some writing. It paid off.
Though his first script was 'The Shadow Company', a supernatural thriller taking place in Vietnam, it was ultimately his screenplay for 1984's LETHAL WEAPON that landed him a handsome salary.
Completing the script in six weeks, he sold the script to Warner Bros. for $250,000.
His writing continued on into the 1990s where he would start earning millions for writing films such as THE LAST BOY SCOUT and LAST ACTION HERO.
He would later receive $4 million for his work on THE LONG KISS GOODNIGHT in 1996.
Lethal Weapon (1987) Official Trailer - Mel Gibson, Danny Glover Action Movie HD
4. Kathy McWorter ($1 million for a spec script)
Sometimes even spec scripts can sell for massive amounts and Kathy McWorter's story is a curious one.
At the age of 28, she sold her sex comedy entitled The Cheese Stands Alone for $1 million in 1990 to Paramount Pictures.
At the time it was a record amount for a comedy script.
Though her script was never produced into a film, she would continue on selling other spec scripts that were also never produced but still made her a lot of money.
She made $500,000 with her sale of THE WAR, eventually made into a movie featuring Kevin Costner and Elijah Wood.
The sale of The Cheese Stands Alone came at the height of a boom in spec script sales. A boom that many people believe died with the astronomical sale of Kathy McWorter's script.
5. Joe Eszterhas ($3 million for BASIC INSTINCT)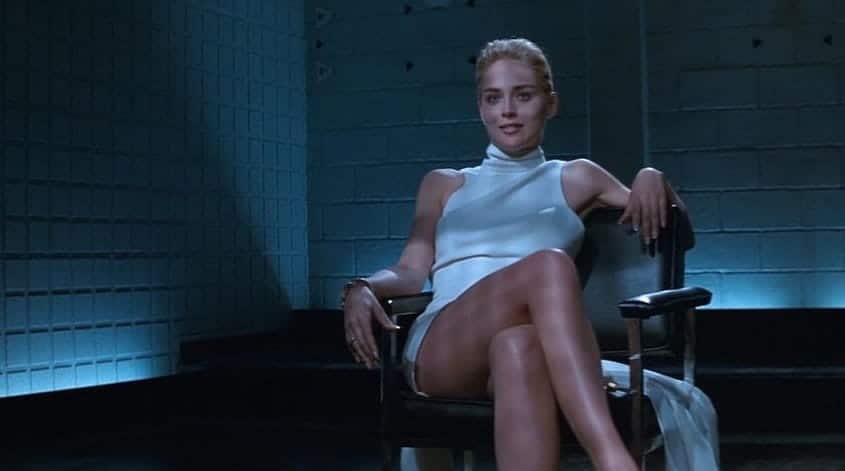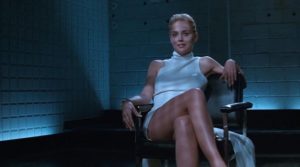 Joe Eszterhas made a name for himself as a writer of steamy and sexual movies.
These include the likes of BASIC INSTINCT and JADE.
Whilst his first produced screenplay was 1978's F.I.S.T, in 1992 BASIC INSTINCT earned him $3 million.
In 1995 his two-page outline of JADE sold to Paramount for a whopping $1.5 million, whilst that same year he received $2 million for his screenplay for SHOWGIRLS.
His screenplays might not be very well critically acclaimed but they prove that having the keys to a successful formula can lead to big bucks.
Showgirls (1995) ORIGINAL TRAILER [HD 1080p]
6. David Mickey Evans ($1.25 million for RADIO FLYER)
After a couple of screenplays under his belt, David Mickey Evans catapulted into big leagues in 1989.
His script for RADIO FLYER did the rounds among production companies and became highly sought after, starting a bidding war between Warner Bros and Columbia Pictures.
The script was eventually bought for $1.25 million by Columbia Pictures on behalf of Michael Douglas's production company, Stonebridge Entertainment.
However, after ten days of shooting had taken place Stonebridge weren't happy with the rushes they were seeing and halted production, replacing the director with Superman director Richard Donner.
Evans approved Donner as a new director and Donner then asked Evans to re-write the script significantly.
We might presume his whopping initial fee would cover this re-write but who knows, maybe he got paid even more!
7. John Mattson ($1.1 million for MILK MONEY)
John Mattson hasn't written a lot of screenplays or even the most notable films on this list.
But in 1994 with his script for the romantic comedy MILK MONEY, he convinced Paramount to pay a whopping $1.1 million.
That amount set a new record for a romantic comedy spec script at the time.
The amount was only slightly higher than a bid from another competitor.
John would go onto co-write the screenplay for FREE WILLY 2, then writing the screenplay for FREE WILLY 3 alone.
He has since moved into short story writing. His writing career proves how varied the journey of a scriptwriter can be and how many different forms success can take.
8. Terry Rossio ($4.5 million for DEJA VU)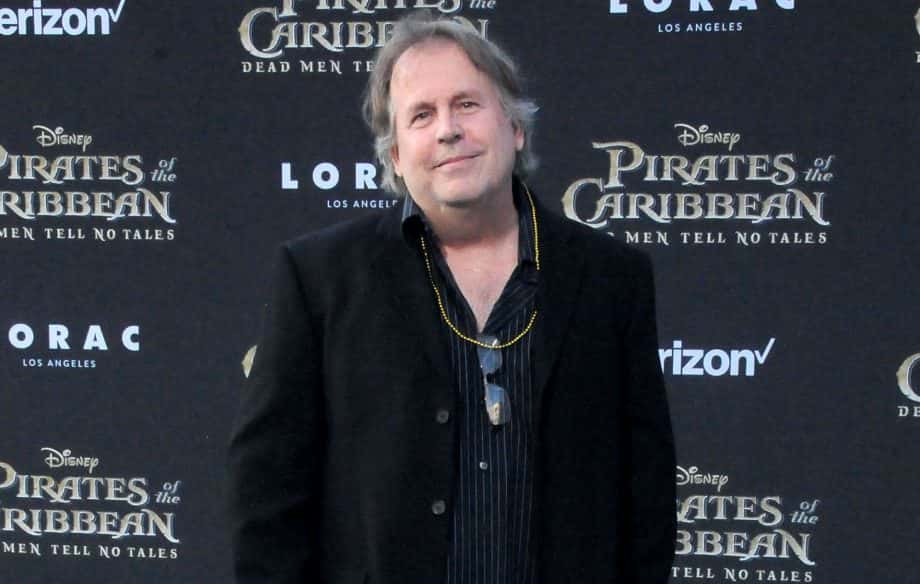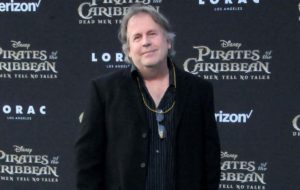 Terry Rossio's resume spans a long career of many notable movies, from Disney's 1992 animated classic ALADDIN to the giant monster blockbuster GODZILLA VS. KONG.
But it was his work on the sci-fi thriller DEJA VU with co-writer Bill Marsilii that sold for a whopping $4.5 million, a record for screenwriting salaries at the time.
Furthermore, his consistent work on the PIRATES OF THE CARIBBEAN movies have been a huge money-maker for Disney, no doubt reflected in his salary for their screenplays.
For many years Terry Rossio seems to have been a bankable star when it comes to screenwriters and his screenwriting salaries reflect that.
Deja Vu - Official Trailer
9. Graham Moore ($1 million+ for THE IMITATION GAME)
Graham Moore started off a novelist, his 2010 book THE SHERLOCKIAN ending up a bestseller.
But it was his script for the 2014 period piece THE IMITATION GAME, based on the life of Alan Turing, that not only made him an award-winning screenwriter but a well-paid one as well.
The screenplay topped the annual Black List for best un-produced Hollywood scripts in 2011 and eventually sold for over $1 million.
The film was eventually acquired by the Weinstein Company for $7 million.
The IMITATION GAME shows how much a script about a timely and important subject can generate buzz and potential marketing power, with the money to reflect that.
He has continued to write both screenplays and novels, including adapting his own novel into a screenplay with THE LAST DAYS OF NIGHT.
The Imitation Game Official Trailer #1 (2014) - Benedict Cumberbatch Movie HD
10. Paul Wernick and Rhett Reese ($1 million for the un-produced EPSILON)
Paul Wernick and Rhett Reese's writing is firmly rooted in campy genre pictures with comedy a core component. From the giddy zombie romp of ZOMBIELAND to the superhero comedy DEADPOOL.
The envied mix of action and comedy have made them hot property.
Movie producers crave the mix of genre thrills with risky comedy that DEADPOOL exemplifies.
Sources say Sony paid circa $1 million for their spec original sci-fi script EPSILON.
This is a great example of how a proven track record in a 'hot' genre can lead to opportunities and space for writers to take risks with original projects.
Deadpool "Maximum Effort" Highway Scene - Deadpool (2016) Movie CLIP HD
11. David Dobkin ($2 million for ARTHUR AND LANCELOT)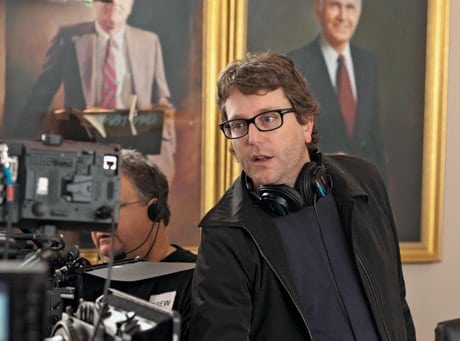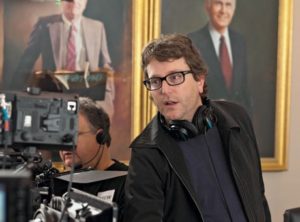 David Dobkin is more of a director than a writer, with a long history of directing comedies such as WEDDING CRASHERS and FRED CLAUS.
In fact, the only screenplay on which he was just the writer was for the low-budget, straight to video horror film ICE CREAM MAN.
However, his success as a director was enough for Warner Bros to take a punt and pay him a cool $2 million for ARTHUR AND LANCELOT.
His prowess as a director was enough to suggest he could write his own script to direct.
However, despite boasting Kit Harrington and Joel Kinnaman in the title roles, the movie ran into massive financial trouble when the budget span out of control. The movie remains un-produced.
Perhaps ARTHUR AND LANCELOT serves as an example of the separate disciplines of writing and directing and how combining them might not always be as smooth a transition as it seems.
12. Adam McKay and Will Ferrell ($4 million for TALLADEGA NIGHTS)
Talladega Nights: The Ballad Of Ricky Bobby - Trailer
Looking at Adam McKay's filmography now it seems strange that he got such a fee for a film that in retrospect, seems quite lightweight.
However, this was the height of the Will Ferrell era of comedy where there was no wrong he could do in terms of both critical and commercial success.
ANCHORMAN had been a massive hit and Judd Apatow (who produced TALLADEGA NIGHTS) was at the peak of his powers.
It was the height of a new era in comedy ushered in by Will Ferrell, Adam McKay and Judd Apatow in the early 2000's.
These are once in a generation moments where comedy talent comes together. Columbia Pictures clearly felt this too and were prepared to pay Adam McKay and Will Ferrell $4 million (yes, split) to see what funnies they could come up with next.
Columbia's risk paid off the comedy getting back more than double its $72 million budget at the box office.
13. Seth MacFarlane ($100 million for Fox Shows)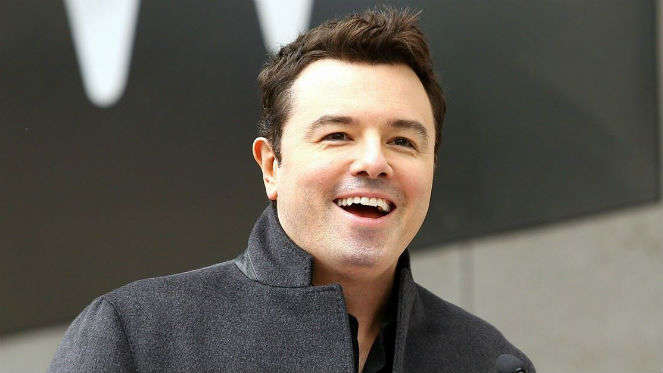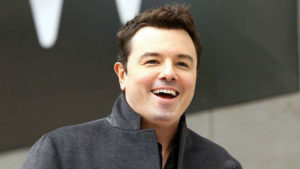 Okay, so we all know Seth MacFarlane does more than just write. He sings, acts and dances his way through all his shows and movies. However, writing is a big, if not the main part of his work.
From 2005 to 2008 MacFarlane was paid $2 million a year by Fox to Produce the shows he does for them. Namely FAMILY GUY, AMERICAN DAD and THE CLEVELAND SHOW.
When he came to re-negotiate his contract in 2009 with FOX to produce the aforementioned trio of shows, they came to an agreement of a salary of $100 million over 5 years.
That whopping salary demonstrates the value and cachet of those shows and how someone with so much talent, whether you like him or not, can become invaluable to a network or studio.
Music & Lyrics By Stewie Griffin | Season 7 | FAMILY GUY
14. Ronald Bass ($2.75 million for MOZART AND THE WHALE)
The writer of RAIN MAN and THE JOY LUCK CLUB was hot property enough to generate a $2.75 million price-tag for his love story centred around a man with Asperger's syndrome.
Steven Spielberg generated the initial buzz as a producer but eventually had to leave the project due to scheduling conflicts.
Spielberg's presence was obviously sorely missed in the final product. A $14 million budget only recouped just over an unbelievably paltry $84,000 at the box office.
On paper MOZART AND THE WHALE seems like a no brainer for success.
It's a distinctive and quirky love story with a twist. It was surely this that generated the high fee for the screenplay.
However, it perhaps proves that the right set of ingredients don't always make for a easy win if executed poorly.
Mozart and the Whale - Official Trailer
15.  Evan Daugherty ($3.2 million for SNOW WHITE AND THE HUNTSMAN)
Evan Daugherty wrote his original screenplay for SNOW WHITE AND THE HUNTSMAN in 2003 whilst studying at NYU.
Reportedly Daugherty's idea for the script came from a homework assignment by his professor to put a new spin on a classic fairytale.
He didn't find an instant home for the script, with reboots of fairytales not particularly favourable at the time. Terry Gilliam's THE BROTHERS GRIMM flopped at the box office in 2005, causing potential buyers to be wary about Daugherty's script.
However, it was the success of Tim Burton's ALICE IN WONDERLAND that turned the tide and finally convinced producers there was potential success to be found in fairytale adaptations.
A bidding war ensued and Daugherty's script eventually sold for $3.2 million. Presumably more than enough to pay off his student loan debts.
SNOW WHITE AND THE HUNTSMAN proves there might be a right time and place for a script to find a home and a big fee, subject to the changing winds of popular tastes.
Snow White and the Huntsman Trailer 2012 - Official [HD]
Screenwriting Salaries might not always reflect the quality of the writing.
However, they do often say a lot about trends of the time within the industry.
Whilst whopping screenwriting salaries aren't always a reliable incentive for writing, they prove the value that studios and producers place on writers that can produce the goods.
– What did you think of this article? Share It, Like It, give it a rating, and let us know your thoughts in the comments box further down…
– Struggling with a script or book? Story analysis is what we do, all day, every day… check out our range of script coverage services for writers & filmmakers.
Get *ALL* our FREE Resources
Tackle the trickiest areas of screenwriting with our exclusive eBooks. Get all our FREE resources when you join 60,000 filmmakers on our mailing list!