THE INSIDER INTERVIEWS: RHODRI THOMAS
The Insider Interviews series started in 2010 as a set of recorded interviews, featuring the likes of Tom Hiddleston, Gareth Unwin, who produced THE KING'S SPEECH, Ben Wheatley and Hossein Amini, the Oscar-nominated writer of DRIVE and THE TWO FACES OF JANUARY. You can watch these here.
The Insider Interviews now exist as live monthly events in central London, which is a combination of a compered interview and taking questions from audience members. If you would like to check out future speakers and join an Insider Interviews Live evening, you can see more details here.
From 2005 to 2009, Rhodri Thomas was vice-president of production and development at The Weinstein Company, overseeing their UK operations and working on films such as THE KING'S SPEECH, NOWHERE BOY and THE READER.
Rhodri Thomas joined The Ink Factory at its inception in 2010. There he has produced A MOST WANTED MAN, THE NIGHT MANAGER and BILLY LYNN'S LONG HALFTIME WALK, among others.
This Q & A was compered by producer Pete Smyth.
RHODRI THOMAS
You're the President of Production at The Ink Factory. Can you tell us a little bit about what the company does and what you do?
Sure. The Ink Factory's been going for about seven years. Its unique aspect is that it was founded by two of the sons of John le Carré, the author, and as a result we control the film and TV and other rights to his books. That means his upcoming book and even books which have been made as films previously, such as THE SPY WHO CAME IN FROM THE COLD. Over the last few years, we've been finding ways of bringing those rights back under one roof. We have a long term deal with le Carré himself, although they call him "Dad".
So it sounds like a permanent relationship with le Carré?
Exactly. Until recently it was a goodwill relationship, but we've now raised some money both to pay for our productions and to pay him essentially a long-term option fee, making official what was unofficial before. Having all these rights means we can then plot out a sequence of adaptations for the next five or ten years.
We don't just do le Carré, although that's been our core. Like any other production company, we look at projects from anywhere, books I find, articles, and original scripts. And we're also looking to build relationships with other IP-creators. It sounds so corporate, but basically that means storytellers, authors. If someone has written a long list of books, we'd love to go to them and say, "Let's work together in partnership and figure out a way of adapting them all, or most of them."
It must be a very exciting time at the Ink Factory because, while le Carré has always been a respected and commercial author, his work seems to be undergoing a real renaissance at the moment.
I don't think we can claim full credit, but we can claim some of it. I think one of the things we decided to do at the very beginning of the company's foundation was to take an author who was famous and many people have read but wasn't necessarily as relevant to younger generations.
I'm pretty well read, I've worked in the film business, for The Weinstein Company, and I've read le Carré books because they've been submitted to me or I've picked them from a book report. As I met him and began to explore who might be appropriate for adaptations of his work, I discovered that there were lots of really exciting filmmakers who count him as his favourite author.
I had a meeting with Chan-wook Park, who made OLDBOY, years ago, and he said le Carré was one of his favourite authors. And here's this Korean director who makes these hyper-violent movies and he's a big fan. Anton Corbijn, who we got to make A MOST WANTED MAN, is als a big fan of le Carré, although I knew him from his music videos.
A Most Wanted Man Official Trailer #1 (2014) - Philip Seymour Hoffman, Willem Dafoe Thriller HD
To answer your question, what we decided to do was take this work that had been assumed to be great but not really appreciated and bring it back by matching it with interesting talent that you would not necessarily think of. I always thought about it as the equivalent to the Johnny Cash albums that Rick Rubin produced.
Rubin is famous for producing heavy metal and rap but he made these incredible records, choosing songs from Nine Inch Nails for example. The person you thought you knew, Johnny Cash from country music, now suddenly had this incredible gravitas and depth, and it was just an interesting and cool way of rediscovering an artist. In a way, what we did with le Carré was similar.
If you enjoyed this article, why not check out our Insider Interview with Matt Orton?
Continued inside the vault…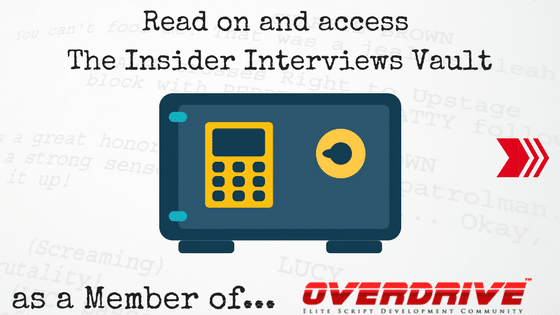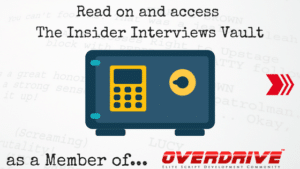 If you enjoyed this interview, make The Insider Interviews LIVE your regular monthly networking event.
See upcoming speakers, future dates and ticket details here.
Get *ALL* our FREE Resources
Tackle the trickiest areas of screenwriting with our exclusive eBooks. Get all our FREE resources when you join 60,000 filmmakers on our mailing list!