THE INSIDER INTERVIEWS: ROBERT JONES
The Insider Interviews series started in 2010 as a set of recorded interviews, featuring the likes of Tom Hiddleston, Gareth Unwin, who produced THE KING'S SPEECH, Ben Wheatley and Hossein Amini, the Oscar-nominated writer of DRIVE and THE TWO FACES OF JANUARY. You can watch these here.
The Insider Interviews now exist as live monthly events in central London, which is a combination of a compered interview and taking questions from audience members. If you would like to check out future speakers and join an Insider Interviews Live evening, you can see more details here.
Robert Jones is the co-founder and owner of The Fyzz Facility, a mega-prolific British production and finance company. So far The Fyzz Facility has raised over $250m in film investment, producing and part-funding over 200 independent feature films over the last five years with aggregate budgets in excess of $2 billion.
Robert Jones' extensive credits prior to The Fyzz Facility include THE USUAL SUSPECTS, GOSFORD PARK and THE CONSTANT GARDENER as well as Paul Thomas Anderson's HARD EIGHT, Stephen Frears' DIRTY PRETTY THINGS, and Mike Leigh's VERA DRAKE.
This Q & A was compered by producer Pete Smyth.
ROBERT JONES
If any of you have taken a look at Robert Jones's IMDb profile, it looks like you have about 25 films in the works this year. 
My STARmeter keeps going down though, I don't understand!
The amount of projects you're doing with The Fyzz Facility is of interest to a lot of people here. Talk a little bit about how you set the company up and how you manage to make so many films in what's known as a very tough industry. 
MMy partner Wayne Marc Godfrey and I set it up in 2010, so we've been going on nearly 7 years. Wayne is a good deal younger than me.
I entered the film industry the year Wayne was born – a thought I don't like to wake up to in the morning! But actually it makes us a good partnership – he is young, bullish and ambitious, and I'm old, cynical and crabby. He likes to say yes to everything and I pull him back now and again.
The company currently operates in three closely linked areas. Firstly, we have a financing side, which applies the knowledge and experience we have to help other people facilitate their movies.
We have a group of private and institutional investors behind us, who we've educated in the processes we apply. They back us on the basis that we make them a healthy return.
We primarily lend against quantifiable contracted or likely revenue streams, which can take the form of state tax credits, pre-sold domestic and foreign distribution contracts, GAP against unsold sales estimates and pre-production bridge financing.
Bridge-financing is less collateralised lending with a higher risk profile, but as we produce films as well as provide finance for other producers' films, we understand how films get made and how they don't get made. So we are well positioned to manage these risks and make them attractive for our backers.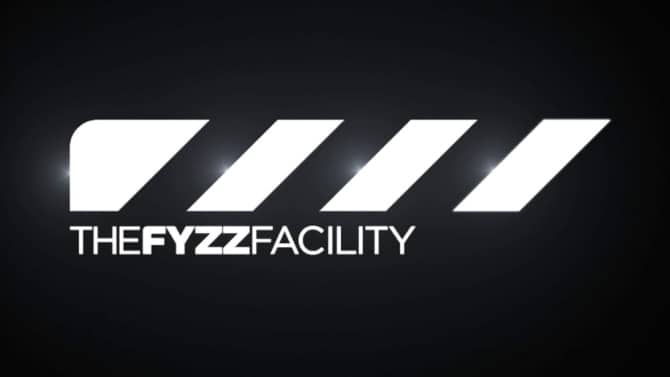 A lot of those IMDb credits that you see will be EP [Executive Producer] credits as financier, which for The Fyzz Facility are important for our company profile.
We've financed or co-financed over 200 films, so the name has slowly but surely got around in a good way in the UK, US, and beyond.
Secondly, we have a company called The Fyzz Facility Pictures which produces features in-house. We've shot three films this year, we shot two last year, and we'll shoot another one or two this year.
I Am Not A Serial Killer - Official Trailer I HD I IFC Midnight
To help expand our in-house feature production, we've brought in Mark Lane and James Harris, producers with whom we had a pre-existing relationship with on films like I AM NOT A SERIAL KILLER and 47 METERS DOWN.
We ended up fully financing and helping them produce 47 METERS DOWN, and it's now become, in the last month, the biggest indie theatrical release in the US of this year (so far). It was made for under $5 million and has taken more than $44 million at the US box office.
47 Meters Down Trailer #1 (2017) | Movieclips Trailers
Between us we look for projects, we develop projects, and projects come to us, either as producers or as producer-financiers. We share responsibilities. So if Mark is off producing one thing and James is off producing another, Wayne or I go off and physically produce something else.
And then we have a company called The Fyzz Facility TV. No need to explain what that does. I did a series three years ago called BABYLON with Danny Boyle for Channel 4 and SundanceTV.
Clearly TV is a very exciting area, both business-wise and creatively, and we have several high-end drama projects in development. We are concentrating on projects that have a brand value in terms of IP and/or the talent involved.
BABYLON Official Trailer | Danny Boyle's New Series
So the numerous credits are a mix of producing and financing roles and anything in between.
We don't get too creatively involved in the third party projects on which we are financiers unless there's a level of risk that warrants a creative call.
As a producer I wouldn't want a financier sticking their fingers in my projects, so I understand how someone else would feel if a financier came along and said, "Can I just talk to you about a script?"
On the financing side, it's largely a numbers game. Who are the other partners in the film, how confident are we in their ability to deliver what is envisaged and, within reason, can we negotiate a secure position for our investors? That sort of thing.
We are investing our backers' money, so we have a responsibility to them to make sure that we safeguard it, that we return money to them and that they reuse it, as they have.
We have what we call a number of "repeat offenders" who've invested millions through us, pretty much get it all back and then recycle it.
Continued inside the vault…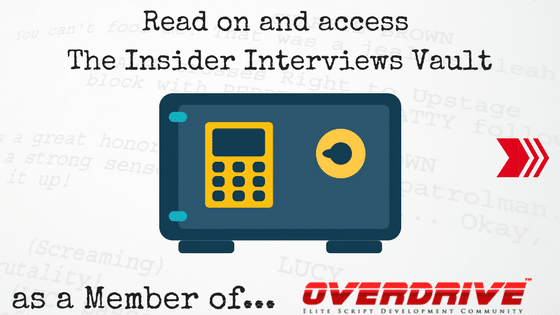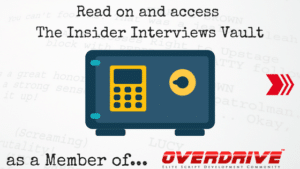 If you enjoyed this interview, make The Insider Interviews LIVE your regular monthly networking event.
See upcoming speakers, future dates and ticket details here.
Get *ALL* our FREE Resources
Tackle the trickiest areas of screenwriting with our exclusive eBooks. Get all our FREE resources when you join 60,000 filmmakers on our mailing list!