About The TITAN Awards
1 Year On Interview With TITAN Awards Gold Winner Jared Ruga
We caught up with the 2021 TITAN Awards Silver winner Jared Ruga one year on from his awards win.

We talked about how his writing is getting along and what he thought of the winning package that he experienced over the course of the year following his win.
How Did You Feel When You Found Out You Had Won the TITAN Awards?
JARED RUGA:
"The entertainment industry is famous for rejection, so anytime anyone actually says 'Yes' to what you're offering it's a shock and an incredibly welcome surprise.
I remember the sheer sense of joy that such an esteemed panel liked SHINING CITY—it was validating to get that kind of reception for a project that's been in the works for years."
How Has Your Winning Script Developed Since Winning the TITAN Awards?
JARED RUGA:
"Since winning the TITAN, the SHINING CITY pilot has gone through a few more revisions, the final polish of which is currently in process.
I've also conducted a table read with some actor friends that allowed me to hear the pacing and dialogue in a way you can't get reading it on your own, so that was immensely helpful.
I've sent it out to a few folks with greenlight power and will begin a more formal outreach strategy this spring."
What Was Your Experience Like Working With the Judges?
JARED RUGA:
"The judges all gave specific, actionable feedback that really helped refine both the script and my pitch.
I was impressed by how well they knew the characters and narrative arc, and by how they interrogated what I was really trying to say with this series by asking some pointed questions. I'm very grateful for their time and insights."
What Was the Best Piece of Advice/Insight You Garnered From the Judges?
JARED RUGA:
"I was impressed by how quickly the judges cut to the chase; they all 'got' what I was trying to do with the show and gave advice about how to magnify that effort.
In addition, each judge gave me practical advice about how to more effectively position the show for sale, and Karen Moore even connected me with some contacts of hers that she thought might be interested in reading it!"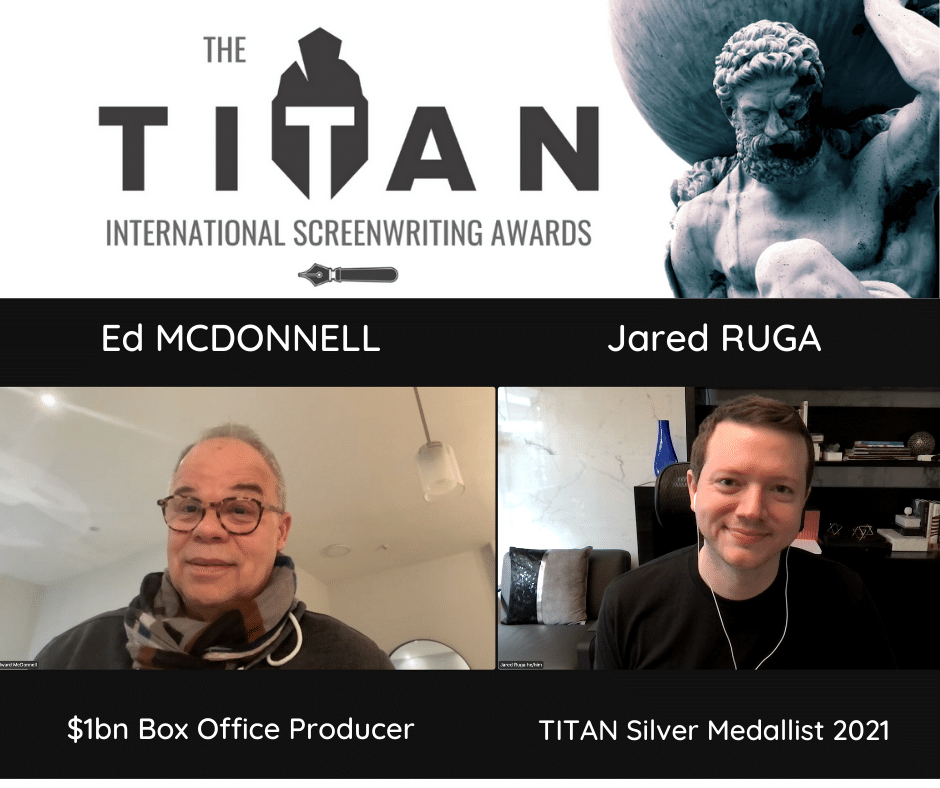 How Many Different Scripts Did You Develop as Part of Your Winning Package?
JARED RUGA:
"The Industrial Scripts script consultant assigned to me worked on four different scripts with me over the course of the year—two of which I'd co-written, the other two of which were written by others but in my producing portfolio."
What Was the Part of the Winning Package That You Found the Most Rewarding/Useful?
JARED RUGA:
"Aside from the chats with the judges, the most useful part of the package was definitely the script coaching sessions. Having a completely fresh, informed perspective on material I've been working on for years was incisive.
For the projects we discussed, I'd lost the forest for the trees, so gaining my IS script consultant's insights helped to cut through the noise and illuminate a path to punching them up."
What Most Surprised You About the Whole Experience of Winning the TITAN and the Winning Package?
JARED RUGA:
"I was surprised that such a new competition had such established participation and legit benefits.
The winners' package benefits exceeded many of the more established competitions, so I'm excited to see how TITAN grows."
How Do You Feel Your Writing Has Developed Since Winning the TITAN?
JARED RUGA:
"I'd say I'm a bit more fearless with the generation process and ruthless with the editing process than I ever have been, and the visibility of the TITAN award helped me get there.
When you win a contest, there's no hiding—it gives you the courage to face your work and strive to make it even better."
What Have You Learnt This Year That You Will Carry Forward in Your Writing Process or Approach to Writing Overall?
JARED RUGA:
"The entertainment industry is both a volume game and a quality game—the number of projects you have for sale at any given point affects the likelihood of a productive collision with partners who can help you get it off the ground, but each one has to be good.
I've elevated my bar personally for what counts as 'good'."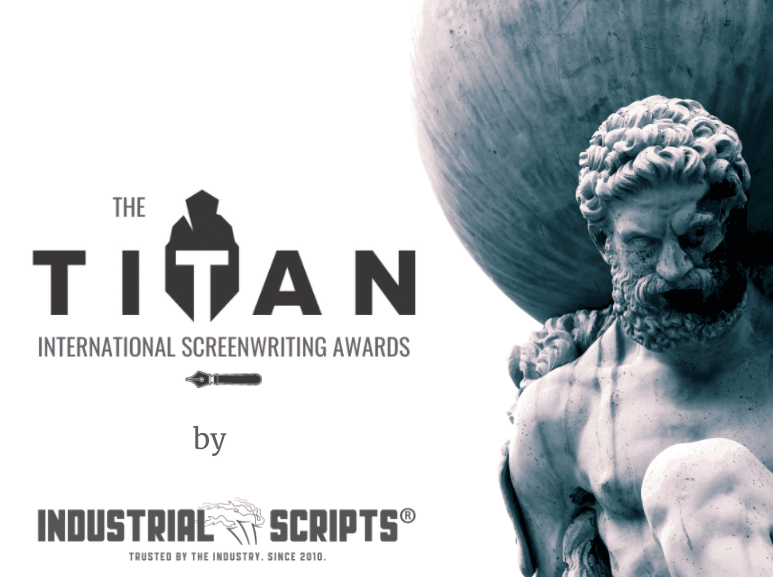 What Has Been the Best Experience to Come out of Winning the TITAN Awards?
JARED RUGA:
"Personally, the biggest benefit has been a renewed faith in my work. I skew perfectionist, so it's easy for me to identify flaws and focus on the things that aren't working.
But TITAN reminded me that it's okay—necessary, even!—to spotlight the things that are working and stand proudly by them.
Before TITAN, I hadn't had that experience with any of my writing since my career began in documentaries."
What Advice Would You Give to Those Entering the TITAN Awards This Year?
JARED RUGA:
"I'd say the best time to submit to the TITAN Awards is when you've done everything you know how to do to make your script the best it can be.
If you end up in that coveted winners' circle, you'll get feedback that will take it to the next level—really break through the constraints of being too close to the work as its creator.
So find something that feels ready, needs the expertise of others, and that you want to continue to improve even after you win."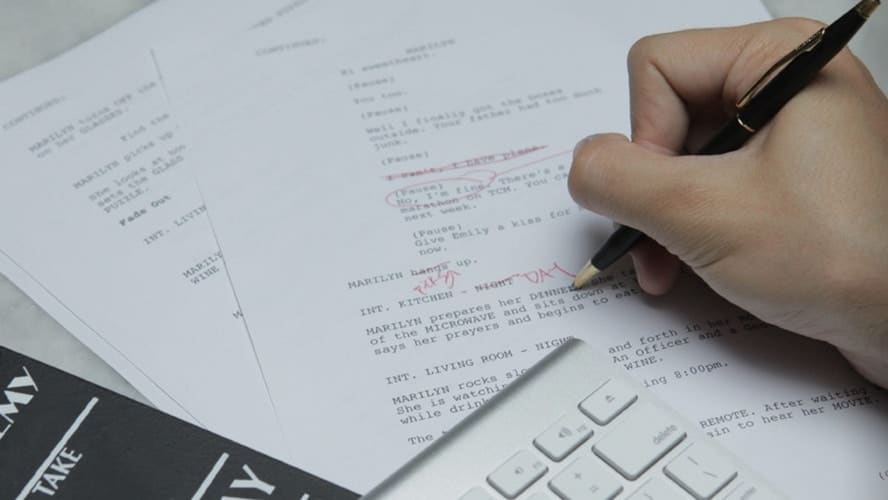 What Are you Working on at the Moment That You're Most Excited By?
JARED RUGA:
"We've got three documentaries in production right now and a slate of scripted content we're pushing forward, so there's no rest for the wicked.
One larger project we have in development (to be launched soon) is a media community called Solarpunk Futurists. Inspired by SHINING CITY's development, it's designed to be a sounding board and switchboard for people who want to portray optimistic visions of our collective future imbued with social equity and environmental sustainability. I think it has the potential to connect some pretty important dots in the entertainment industry and beyond."
What's Been Your Favourite TV Show and Movie of the Last Year?
JARED RUGA:
"The only show last year I made appointments to watch with friends was season two of The White Lotus. That show captures the zeitgeist in such an understated but resonant way, and the actors' performances were all so electrifying.
While my viewing habits skewed more toward TV series in 2022, my favorite movie released last year was Hulu's Fire Island. With queer POC centered onscreen and at the helm, it was a modern reimagining of the rom-com that felt fresh and had plenty of laugh-out-loud moments."
What Are the Best Movies/TV You Have Watched in the Last Year That Have Helped You in Your Writing? And How?
JARED RUGA:
"Yellowjackets was a delight and reminded me how effective multi-timeline storytelling can be when executed properly. The writers deftly wove in the character development from teens through adulthood and built a sense of mystery that never lost its grip.
A few of my projects (including SHINING CITY) take this approach, and Yellowjackets was a masterclass in how to do it well."
Thanks Jared!
Learn more about The TITAN Screenwriting Contest.
– What did you think of this article? Share It, Like It, give it a rating, and let us know your thoughts in the comments box further down…
– Struggling with a script or book? Story analysis is what we do, all day, every day… check out our range of script coverage services for writers & filmmakers.
Get *ALL* our FREE Resources
Tackle the trickiest areas of screenwriting with our exclusive eBooks. Get all our FREE resources when you join 60,000 filmmakers on our mailing list!