About The TITAN Awards
1 Year On Interview With TITAN Awards Gold Winner James Foye
So we caught up with the 2021 TITAN Awards Gold winner James Foye one year on from his award win.

We talked about how his writing is getting along and what he thought of the winning package that he experienced over the course of the year following his win.
How Did You Feel When You Found Out You Had Won the TITAN Awards?
JAMES FOYE:
"I was ecstatic! It was such an honor to be the First Place Gold Overall Winner!"
How Has Your Winning Script Developed Since Winning the TITAN Awards?
JAMES FOYE:
"I didn't work much on developing my winning script REVOLUTIONARY SPY since winning. I focused on marketing REVOLUTIONARY SPY and developing a new screenplay, with the hope of re-working the new script into a novel. Industrial Scripts was a vital part of developing this new script."
What Was Your Experience Like Working With the Judges?
JAMES FOYE:
"The real-world advice given by the judges is beyond invaluable and so encouraging. Their cheerleading made me want to write 50 new scripts".
What Was the Best Piece of Advice/Insight You Garnered From the Judges?
JAMES FOYE:
"The best advice from the judges: Write what you want. Write to your passions. Tell the story you want. Your best will show through if you already love your story."
How Many Different Scripts Did You Develop as Part of Your Winning Package?
JAMES FOYE:
"I 'only' developed one screenplay with the help of James [script consultant] and the great script coverage packages (discounted for us winners!) at Industrial Scripts. But that help was perfect for me and for what I was trying to do with my new script. Really helped me."
What Was the Part of the Winning Package That You Found the Most Rewarding/Useful?
JAMES FOYE:
"Being assigned a script consultant who would read and talk to you about your script every 3 months and the discount on the development packages. I don't know if I could have moved my new script as far as I did in the past year without that help.
Also having my very own "Script PA" actively querying people about my winning script was very helpful and secured me reads."
What Most Surprised You About the Whole Experience of Winning the TITAN and the Winning Package?
JAMES FOYE:
"I was surprised on how in-depth my script consultant's coverage and his notes were for my new script. I knew this would be part of the package – I never dreamed he would give me such in-depth, insightful notes and speak to me for a couple hours every few months to discuss the story and spitball ideas."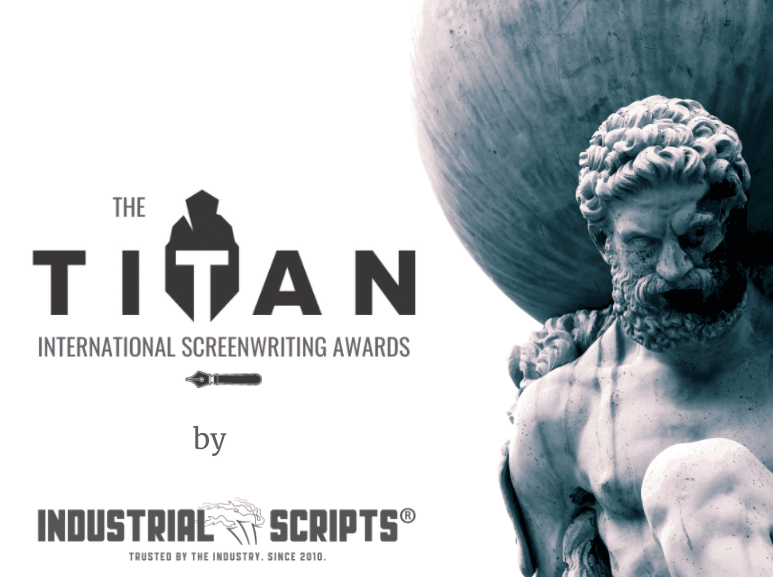 How Do You Feel Your Writing Has Developed Since Winning the TITAN?
JAMES FOYE:
"I don't know how my writing 'developed' in the past year – I don't feel any different! I do know that the development process I experienced working with Industrial Scripts on my new script was above and beyond. And I know I will be looking to Industrial Scripts for help on anything I write moving forward.
What Have You Learnt This Year That You Will Carry Forward in Your Writing Process or Approach to Writing Overall?
JAMES FOYE:
"I've learned that I'll be using Industrial Scripts services moving forward! It's so difficult for writers to find a 'go-to' place like Industrial Scripts that is consistent and solid in their script coverage/development notes."
What Has Been the Best Experience to Come out of Winning the TITAN Awards?
JAMES FOYE:
"The best experience I had: speaking to judges and being able to work with my script consultant on my new script."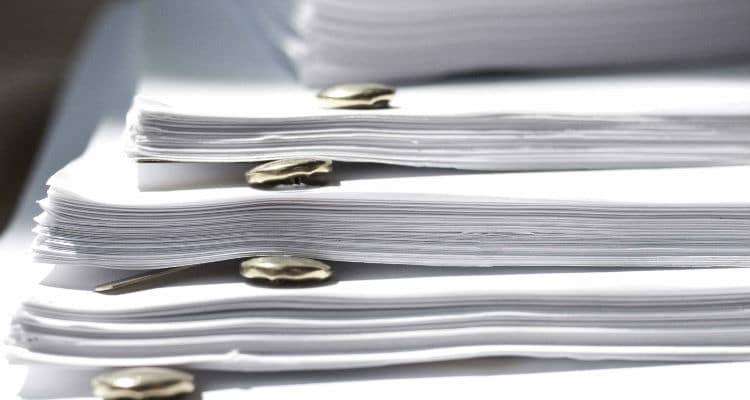 What Advice Would You Give to Those Entering the TITAN Awards This Year?
JAMES FOYE:
"The advice I would give: enter! It's a well-run contest put together by an amazing organization. And if you're lucky enough to be one of the winners, your year-long experience will help your writing."
What Are you Working on at the Moment That You're Most Excited By?
JAMES FOYE:
"Right now I'm finishing the script I worked and developed with Industrial Scripts and James [script editor]. It's an adventure feature called KONG QUEST:
Oz, an old school cinema die hard, has his life thrown into chaos when a former high school friend-now FBI Agent visits from the past and enlists him in the search for a precious piece of movie memorabilia: the lost spider pit scene from the original King Kong.
I'm also currently turning it into a novel."
What's Been Your Favourite TV Show and Movie of the Last Year?
JAMES FOYE:
"Favorite TV Show of 2022: Jack Reacher.
Favorite Movies of 2022: Top Gun: Maverick and All Quiet on the Western Front"
What Are the Best Movies/TV You Have Watched in the Last Year That Have Helped You in Your Writing? And How?
JAMES FOYE:
"I feel that if I need to watch something that will inspire me and help get back to my desk and write, it's usually going to be a favorite film or a 'classic' film. If I get caught up in watching/streaming TV shows – then I get caught up in watching and/streaming TV shows! – and that keeps me from writing, re-writing, developing, spitballing ideas.
I am in a good spot in my life where I can watch a 'classic' or favorite film with my teenage kids and my wife (who may be seeing the film for the first time) and I can 're-experience' the movie with them. That inspires me. Of course we watch new films together, but when I'm looking for a 'jolt' in times when I'm struggling, I turn to the movies that made me want to be a screenwriter. And I'm especially glad my kids want to take that journey."
Thanks James!
Learn more about The TITAN Screenwriting Contest.
– What did you think of this article? Share It, Like It, give it a rating, and let us know your thoughts in the comments box further down…
– Struggling with a script or book? Story analysis is what we do, all day, every day… check out our range of script coverage services for writers & filmmakers.
Get *ALL* our FREE Resources
Tackle the trickiest areas of screenwriting with our exclusive eBooks. Get all our FREE resources when you join 60,000 filmmakers on our mailing list!