What is a Movie or TV Show Logline?
A logline is more than a quick overview of a story. It is what will engage the target audience in the first place. It's the premise in its simplest form. Ultimately, it's a sum-up of the story so that the audience, whoever they are, will get it immediately. And there are many famous logline examples that serve to show how loglines can brilliantly summarize the movie or TV series at hand.
This is the power of a great logline. It's the ability to encapsulate the idea in a pithy, easily translatable manner. Therefore, a logline has to be short and succinct, ideally no more than one sentence.
The most important part of a logline though is to have an idea of what the story is about in no uncertain terms. There will be elements of mystery as to where the plot will go, of course. But the logline must get across the key, distinctive elements.
The main purpose of a logline is to hook the audience in. That audience may be those scrolling through Netflix. Or it might be a studio executive working their way through a pile of scripts. Thusly, the importance of the logline is clear. It's how to hook someone into wanting to know more.
How Do You Create a Great Logline?
A logline is a concise and striking summary of your screenplay in one or two sentences. It describes the main purpose of your story. Moreover, it makes perfectly clear what the goal of the protagonist is and the stakes of reaching that goal.
The three key ingredients of the perfect logline are:
The Protagonist
The Goal
The Antagonist Force
With these three elements you must set up the protagonist within the context of the story world, the stakes and the catalyst for change. In simple terms, you're telling the audience the story's setting and its main drive. But the three above elements make sure that your logline is functioning in conveying the story at hand.
The logline must generate intrigue and grab the attention of the reader. But truly, the most important value of a good logline is its ability to help you diagnose the quality of your story.
It's very simple: If after trying it many times you cannot write a good logline for your story, there's something missing in your original idea.
Writing a logline forces you to answer questions like:
Who is my protagonist?
What do they want?
Who/What is against my protagonist?
Why is vital for my protagonist to achieve their goal?
In this article, we're going to look at how famous logline examples illustrate the power and purpose of loglines. But for more depth on how to write the perfect logline, check out our ultimate loglines guide.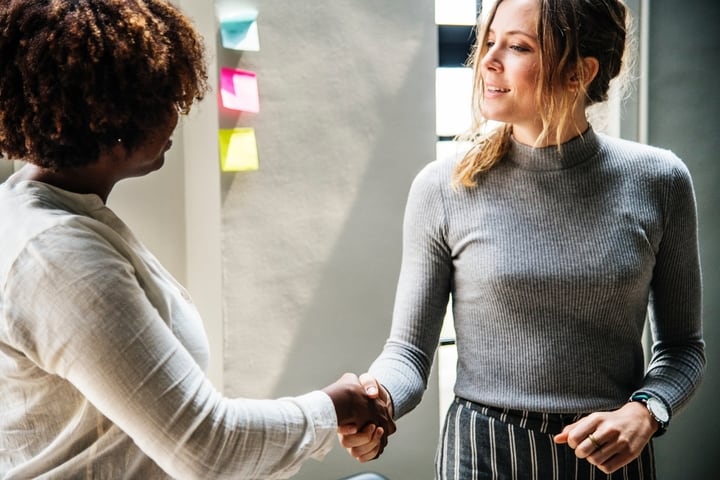 Famous Logline Examples and What They Teach
The best, most famous loglines illustrate the strength of the idea in question and the power of a great logline.
Famous loglines are able to teach a great deal about what a logline can do so effectively. This is because we know the story at hand. In addition, they typically demonstrate how loglines can and should convey great ideas.
So what's the use of looking at famous logline examples for a screenwriter? Well, sometimes in the thick of writing, the complexity of the story can overwhelm. Seeing how great films and TV series boil down to their most fundamental essence is a vital tool for screenwriters.
One might know these films and TV series intimately. But in seeing their simple story pitch, one can see their essential mechanical elements. This isn't just about seeing how these stories were pitched, it's about seeing the core ingredients that make them strong ideas.
So let's look at 105 famous loglines. Referring to this list when constructing your own logline will help deconstruct the purpose of a logline overall. Moreover, it will allow you to bask in the glory of some great famous loglines and the ideas they convey.
105 Famous Logline Examples
Famous Logline Examples in Film
Famous Logline Examples in Film – Drama
1. Forrest Gump: Several historical events from the 20th Century unfold from the perspective of an Alabama man with an IQ of 75, whose only real desire is to reunite with his childhood sweetheart.
2. The Godfather: The aging patriarch of an organized crime dynasty transfers control of his clandestine empire to his reluctant son.
3. Titanic: A seventeen-year-old aristocrat falls in love with a kind but poor artist aboard the luxurious, ill-fated R.M.S. Titanic.
4. The Unforgivable: After serving a prison sentence for a violent crime, a woman attempts to re-enter society and put her life back together in a world that refuses to forgive her past.
5. The Help: During the civil rights movement of the 1960s, an aspiring author decides to write a book detailing the African American maids' point of view on the white families for whom they work.
6. American Beauty: A depressed suburban father in a mid-life crisis decides to turn his life around after becoming infatuated with his daughter's attractive friend.
7. Slumdog Millionaire: A teenager from the slums of Mumbai excels on a TV gameshow and when interrogated under suspicion of cheating, revisits his past, consequently revealing how he had all the answers.
8. Moonlight: A young African-American man grapples with his identity and sexuality while experiencing the everyday struggles of childhood, adolescence, and burgeoning adulthood.
9. The Master: A Naval veteran arrives home from war unsettled and uncertain of his future – until he is tantalized by a new religion and its charismatic leader.
10. Dumplin: To prove a point about measuring up and fitting in, a Texas teen enters a local pageant run by her ex-beauty queen mom.
11. The Edge of Seventeen: A troubled teenager finds high school life even less bearable after she catches her childhood best friend hooking up with her popular older brother.
12. Silver Linings Playbook: A man with bipolar disorder moves home with his parents and makes a connection with a spirited widow, which helps both of them heal in unique ways.
13. The Devil All The Time: Sinister characters converge around a young man devoted to protecting those he loves in a postwar town teeming with corruption and brutality.
Famous Logline Examples in Film – Comedy/Comedy Drama
14. Elf: A Christmas Elf goes to New York City in search of his biological father, knowing nothing about life outside of the North Pole.
15. The Hangover: After a bachelor party in Las Vegas, three friends with no memory of the previous night wake up to find the bachelor missing, consequently seeking to find their friend before his wedding.
16. Legally Blonde: A fashionable sorority queen is dumped by her boyfriend and so decides to follow him to law school, where she figures out that there is more to her than just looks.
17. Mr. and Mrs. Smith: When husband and wife assassins discover they are working for rival agencies, they have to decide whether to put love ahead of business.
18. Napoleon Dynamite: A listless and alienated teenager decides to help his new friend win the class presidency in their small western high school, all whilst dealing with his bizarre family life back home.
19. Mean Girls: A teenager moves from Africa to the suburbs of Illinois, where she gets a quick primer on the cruel, tacit laws of popularity that divide her fellow students into tightly knit cliques.
20. Neighbors: After they are forced to live next to a fraternity house, a couple with a newborn baby do whatever they can to oust their noisy neighbors.
21. Booksmart: On the eve of their high school graduation, two academic superstars and best friends realize they should have worked less and played more and so attempt to cram four years of fun into one night.
22. Knocked Up: A twenty-something stoner must change his ways when a one night stand leads to a pregnancy.
23. 21 Jump Street: Two rookie cops must bust a drug ring by going undercover as high school students.
24. Bad Teacher: When a breakup foils her plan to marry rich, a self-absorbed middle school teacher pursues a new man with a scheme that leads to unexpected lessons.
25. Murder Mystery: On a long-awaited trip to Europe, a New York City cop and his hairdresser wife scramble to solve an unexpected murder aboard a billionaire's yacht.
26. Don't Look Up: Two low-level astronomers must go on a giant media tour to warn a complacent society of an approaching comet that will destroy planet Earth.
27. The Wedding Singer: After his fiancée leaves him at the alter, a wedding singer grows close to a reception hall waiter who enlists him to plan her own nuptials.
28. Fatherhood: A widowed new dad copes with doubts, fears, heartache and dirty diapers as he sets out to raise his daughter on his own.
Famous Logline Examples in Film – Action/Adventure
29. Back to the Future: A young man is transported to the past, where he must reunite his parents before he and his future cease to exist.
30. Spider-Man: A high school student is bitten by a genetically-altered spider and gains superhuman strength and spider-like ability, vowing to use his abilities to fight crime.
31. Free Guy: When a bank teller discovers he's actually a background player in an open-world video game, he decides to become the hero of his own story – one that he can rewrite himself.
32. The Matrix: A computer hacker is led by a stranger to a forbidding underworld, where he discovers the shocking truth – the life he knows is the elaborate deception of an evil cyber-intelligence.
33. Inside Man: A cop has to talk down a bank robber after the criminal's perfect heist spirals into a hostage situation.
34. Pulp Fiction: The lives of two mob hitmen, a boxer, a gangster's wife, and a pair of diner bandits intertwine in four tales of violence and redemption.
35. Rear Window: A wheelchair-bound photographer spies on his neighbors from his apartment window and becomes convinced one of them has committed murder.
36. Reservoir Dogs: After a simple jewelry heist goes terribly wrong, the surviving criminals begin to suspect that one of them is a police informant.
37. Salt: When a CIA agent is accused of being a Russian spy, she must decide where her loyalties lie as she takes her revenge on the powerful forces from her past that have set her up.
38. Skyfall: After a hard drive containing agent names is stolen by an ex-MI6 agent with a vendetta on M, Bond must face demons from his past and present in order to save M.
39. Red Notice: An FBI profiler pursuing the world's most wanted art thief becomes his reluctant partner in crime in order to catch an elusive crook who's always one step ahead.
40. Taken: A retired CIA agent travels across Europe and relies on his old skills to save his estranged daughter, who has been kidnapped while on a trip to Paris.
Famous Logline Examples in Film – Horror/Thriller
41. It: In the summer of 1989, a group of bullied kids band together to destroy a shape-shifting monster, which disguises itself as a clown and preys on the children of Derry, Maine.
42. Shutter Island: In 1954, a U.S. marshal's troubling visions compromise his investigation into the disappearance of a patient from a hospital for the criminally insane.
43. Bird Box: Five years after an ominous unseen presence drives most of society to suicide, a survivor and her two children make a desperate bid to reach safety.
44. The Silence of the Lambs: To catch a killer who skins his victims, a young FBI cadet must seek help from an incarcerated and manipulative cannibal.
45. Se7en: Two detectives, a rookie and a veteran, hunt a serial killer who uses the seven deadly sins as a motive.
Famous Logline Examples in Film – Family
46. Finding Nemo: When his son is swept out to sea, an anxious clownfish embarks on a perilous journey across a treacherous ocean to bring him back.
47. Toy Story: A boy's favorite cowboy doll is threatened when a new action figure supplants him – a spaceman who believes he is real and not a toy.
48. Coco: A twelve-year-old aspiring musician is confronted with his family's ancestral ban on music and enters the Land of the Dead to find his great-great-grandfather, a legendary singer.
49. The Lion King: Lion prince Simba must grow into his identity when he and his father are challenged by Simba's uncle, who wants to ascend the throne himself.
50. Cheaper by the Dozen: With his wife doing a book tour, a father of twelve must handle a new job and his brood, unstable after a recent move.
51. The Little Mermaid: A mermaid princess makes a Faustian bargain to become human for three days in an attempt to win a prince's love.
52. Marley and Me: Newlyweds leave Michigan and move to Florida, where they adopt an adorable yellow Labrador pup, who soon grows up to be a mischievous handful and teaches the couple valuable life lessons along the way.
53. The Princess Diaries: A shy San Francisco teenager is thrown for a loop when she learns that she's the heir apparent to the crown of the small European principality of Genovia.
54. The Prom: A group of down-on-their-luck Broadway stars shake up a small, conservative Indiana town as they rally behind a teen who wants to attend prom with her girlfriend.
55. The Incredibles: A family of superheroes, undercover and trying to live a quiet suburban life for many years, are forced back into their true selves in order to save the world.
56. Jumanji: When two kids find and play a magical board game, they release a man trapped in it for decades – and a host of dangers that can only be stopped by finishing the game.
57. Home Alone: An eight-year-old troublemaker must protect his house from a pair of burglars when he is accidentally left home alone by his family during Christmas vacation.
58. Ratatouille: A rat who can cook makes an unusual alliance with a young kitchen worker at a famous Paris restaurant.
59. Frozen: When the newly-crowned Queen Elsa accidentally uses her power to turn things into ice to curse her home in infinite winter, her sister Anna teams up with a mountain man, his playful reindeer, and a snowman to change the weather condition.
60. Hairspray: After landing a spot on a popular dance show, a gusty and talented teenager rallies against racial segregation and sizeism in 1960s Baltimore.
61. Moana: Moana, daughter of chief Tui, embarks on a journey to return the heart of goddess Te Fitti from Maui, a demigod, after the plants and the fish on her Polynesian island start dying due to a blight.
62. How to Train Your Dragon: A hapless young Viking destined to hunt dragons becomes the unlikely friend of a young dragon himself, learning there may be more to the creatures than he assumed.
63. Tangled: The magically long-haired Rapunzel has spent her entire life in a tower, but after a runaway thief stumbles upon her, she discovers the world for the first time, and who she really is.
Famous Logline Examples in Film – Romance
64. To All The Boys I've Loved Before: When her secret love letters somehow get mailed to each of her five crushes, a young woman finds her quiet high school existence turned upside down.
65. The Last Letter From Your Lover: After finding a trove of love letters from 1965, a reporter sets out to solve the mystery of a forbidden affair while embarking on a romance of her own.
66. Holidate: Fed up with being single on holidays, two strangers agree to be each other's platonic plus-ones all year long, only to catch real feelings along the way.
67. The Perfect Date: To earn money for college, a handsome high schooler launches an app offering his services as a for-hire boyfriend, only for real feelings to emerge and make things complicated.
68. You've Got Mail: A book superstore magnate and an independent book shop owner fall in love via the anonymity of the Internet, both blissfully unaware that the former is trying to put the latter out of business.
69. Ghosts of Girlfriend Past: On the eve of his brother's wedding, a serial womanizer is haunted by the ghosts of his past girlfriends and embarks on a mysterious journey, exploring his romantic past, present, and future.
70. Sierra Burgess is a Loser: A wrong-number text sparks a virtual romance between a smart but unpopular teen and a sweet jock who thinks he's talking to a gorgeous cheerleader.
71. Safe Haven: A young woman with a mysterious past arrives in Southport, North Carolina where her bond with a widower forces her to confront the dark secret that haunts her.
72. Four Weddings and a Funeral: Over the course of five social occasions, a committed bachelor must wrestle with the notion that he may finally have discovered love.
73. Just Go With It: After spending years pretending to be married, a plastic surgeon meets "the One" – and enlists his assistant to pose as his soon-to-be ex-wife.
74. Dear John: A soldier falls for a conservative college student while he's home on leave and their love unfolds over the course of 17 tumultuous years.
75. Something Borrowed: A lifelong friendship is put to the test when a successful but consistently single lawyer ends up in bed with her best friend's fiancé.
76. 50 First Dates: A serial dater, afraid of commitment, finally finds the girl of his dreams only to discover she has short-term memory loss and forgets him every day.
77. Love Hard: After meeting her perfect match on a dating app, an LA writer flies 3,000 miles to surprise her match for Christmas, only to find that she has been catfished and must adapt quickly.
Famous Logline Examples in TV
Famous Logline Examples in TV – Drama
78. Grey's Anatomy: Meredith Grey, an aspiring surgeon at a Seattle hospital, discovers that neither medicine nor relationships can be defined in black and white, only in shades of grey.
79. One Tree Hill: Half-brothers Nathan and Lucas attempt to deal with their lives and bond over their love for basketball in the small town of Tree Hill, North Carolina.
80. 13 Reasons Why: A high school student discovers a series of heartbreaking mysteries, set in motion by a friend's tragic suicide and his quest to find her motive.
81. Maid: after fleeing an abusive relationship, a young mother finds a job cleaning houses as she fights to provide for her child and build them both a better future.
82. You: A dangerously charming young man goes to extreme and violent measures to insert himself into the lives of those he becomes obsessed with.
83. Unbelievable: After a young woman is accused of lying about a rape, two female detectives investigate the truth of what happened and a spate of eerily similar attacks.
84. Atypical: When a teen on the autism spectrum decides to get a girlfriend, his bid for more independence puts his whole family on a path of self-discovery.
85. Ozark: A financial adviser drags his family from Chicago to the Missouri Ozarks, where he must launder $500 million in five years to appease a drug boss he became entangled with in Chicago.
86. The Crown: From the start of her reign, Queen Elizabeth II must grapple with the political events that shaped the second half of the twentieth century and the familial challenges that come with being monarch.
87. Virgin River: Seeking a fresh start, a nurse practitioner moves from Los Angeles to a remote Northern California town and is surprised by what – and who – she finds.
88. The Sopranos: After a string of anxiety attacks, a New Jersey mob boss seeks professional psychiatric counseling, a vessel for the dramatic issues in both his home and business lives.
Famous Logline Examples in TV – Comedy/Sitcom
89. The Office: A documentary crew depicts the daily life of a typical office, where the workday consists of ego clashes, inappropriate behavior, and mostly, tedium.
90. Friends: Six friends living in New York navigate the personal and professional ups and downs of their twenties and thirties.
91. Arrested Development: Level-headed son Michael Bluth takes over family affairs after his father is imprisoned, with the rest of his spoiled, dysfunctional family making his job unbearable.
92. Schitt's Creek: When rich video-store magnate Johnny Rose and his family suddenly find themselves broke, they are forced to leave their pampered lives to regroup in Schitt's Creek, a town they once bought as a joke.
93. Sister Sister: Once separated at birth, two identical twins rediscover each other and scheme to live under one roof with their adoptive parents.
94. New Girl: After a bad break-up, a socially awkward but endearing teacher moves in with three bachelors who think they understand love but turn out to be equally as lost.
95. Pretty Smart: A self-proclaimed intellectual young woman discovers she has a lot to learn about happiness when she's forced to move in with her carefree sister and three unique roommates.
96. Parks and Recreation: Leslie Knope, a mid-level bureaucrat in an Indiana town council leads her rag-tag office team in an attempt to extol the virtues of public service.
97. Young & Hungry: A female food blogger is hired as a personal chef for a young tech tycoon and faces a new menu of challenges, both inside and outside of the kitchen.
Famous Logline Examples in TV – Comedy Drama
98. Emily in Paris: After landing her dream job in Paris, a Chicago marketing exec embraces her adventurous new life while juggling work, friends, and romance.
99. Ginny and Georgia: Fifteen-year-old Ginny and her mother and younger brother yearn to put down roots in a picturesque New England town after years on the run.
100. Jane the Virgin: The life of a pious, hardworking Catholic woman is turned upside down when a visit to the doctor reveals she was accidentally artificially inseminated.
101. Gilmore Girls: A thirty-something single mother and her teen daughter navigate romance and family in a storybook Connecticut town populated by an eclectic, eccentric community.
102. Sweet Magnolias: Three South Carolina women, best friends since high school, shepherd one another through the complexities of romance, career, and family in the small town of Serenity.
Famous Logline Examples in TV – Action/Adventure
103. Stranger Things: When a young boy disappears, his mother, the police chief, and his friends must confront terrifying supernatural forces in order to get him back.
104. The Walking Dead: Sheriff Deputy Rick Grimes wakes up from a coma to learn the world is in ruins and must lead a group of survivors to evade the undead and stay alive.
And to round us off, is this (arguably!) the best logline of all time?
105. Breaking Bad: A high school chemistry teacher diagnosed with inoperable lung cancer turns to manufacturing and selling methamphetamine in order to secure his family's future.
Enjoyed reading these famous logline examples? For more depth on how to write the perfect logline, check out our ultimate loglines guide.
– What did you think of this article? Share It, Like It, give it a rating, and let us know your thoughts in the comments box further down…
– Struggling with a script or book? Story analysis is what we do, all day, every day… check out our range of script coverage services for writers & filmmakers.
This article was written by Christina Commisso and edited by IS Staff.
Get *ALL* our FREE Resources
Tackle the trickiest areas of screenwriting with our exclusive eBooks. Get all our FREE resources when you join 60,000 filmmakers on our mailing list!