After the initial inter-category competition, Industrial Scripts is delighted to announce the Semi-Finalists of The 2023 TITAN Screenwriting Contest.
The full list of qualifiers is below.
Even in the contest's third year, the situation was highly competitive and there were a great many writers and projects that impressed.
So it's a big congratulations to those who made the Semi-Finals, and a sincere message to those who didn't, that this is by no means the final word on their project.
To all entrants, it's worth recalling an attitude – nay, the only attitude – which gets writers ahead in any creative arena:
"By the time I was fourteen, the nail in my wall would no longer support the weight of the rejection slips impaled upon it.

I simply replaced the nail with a spike, and went on writing."

Stephen King
(350m+ book copies sold)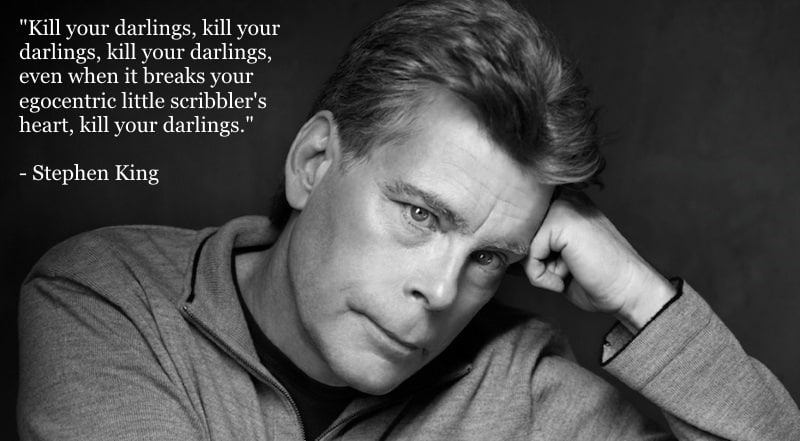 The TITAN Semi-Finalists by Category
The TITAN Awards is a screenwriting contest whereby material competes against its own kind for as long as possible over the course of a contest cycle.
Horror feature vs Horror feature, Series Bible vs Series Bible, Drama vs Drama, etc.
Writers could elect to compete in 10 different categories.
Accordingly, here are the names and project titles of those who progressed in their respective category.
---


Feature Scripts – Action and Thriller
AMBER
Mark Brown & Dennis Donovan
CHARON'S DIVIDE
Robert Bridge
DEAR GRANDSON
Scott Reneau
---


Feature Scripts – Comedy
BIKINI BLUES: MY SUMMER AT FAT CAMP
Christina Lopez
GOD, WAR AND TURKEYS
Candler Proffitt
HAUNTED HEART
Mike Bencivenga
LOVES COMPANY
Jason Laurits
STARRING JAKE WILKINS & JAKE WILKINS
Ed Wiles
---


Feature Scripts – Drama and Sci-Fi
KEANU REEVES IS MY MUSE, MY SON IS A DRAGON
Phoenix Black
THE NIIHAU TERROR
Jeff Prahl
---


Feature Scripts – Family and Animation
DETECTIVE CLAUS
David Zeltser
ESCAPE FROM PET HEAVEN
Avery Koenig
JINGLE BELL ROCK
Curt Samlaska, MD, FACP, FAAD
---


Feature Scripts – Horror
THE OLD WEST END
Noah Petrillo
THE OLIVE GROVE
Ivan Germano
THE SUICIDE POND
Daniel Noy
---


Television Scripts – 60m Drama
JOHANNA VAN GOGH
Patrick Griffith
NEW OLYMPUS
Matthew Nicholson
---


Television Scripts – 30m TV Comedies
AUGMENTED REALITY
Jenna Cosgrove
CAMP PSYCHOPATHWAYSDanny Galvin
THE GULF CITY GAZETTE
Genevieve Smith
---


Television – Series Bibles
BEING A WITCH AND OTHER THINGS I DIDN'T ASK FOR
Sara Pascoe
FIRST BORN
Lonnie McIntyre
INTER-STELLA
Steve Valentine
---


Short Film Scripts
AFTER WHAT HAPPENED AT THE LIBRARY
Kyle Casey Chu
CODE 136 AT DONCASTER COMIC CON
William Todd
HOLD ON TIGHT
Kate Austin-Raffan
THE LATE SHIFT
Hallie Reese Kostrencich
---


1-Page Film and TV Pitches
AGAINST MY WILL
Martin G Blinder
CATCH YOU BECAUSE I CAN
Anna Wang
LOVE AND OTHER EMERGENT PHENOMENA
Nico Rao Pimparé
THE GOSPEL OF AFRANIUS
Bogdan Veklych
---
Congratulations to all our 2023 Semi-Finalists, and good luck to everyone in the next round!
Learn more about The TITAN Screenwriting Contest.
Get *ALL* our FREE Resources
Tackle the trickiest areas of screenwriting with our exclusive eBooks. Get all our FREE resources when you join 60,000 filmmakers on our mailing list!