15 Great Frederick Forsyth Quotes Writers and Filmmakers Can Learn From
Frederick Forsyth Quotes
Frederick Forsyth is a celebrated English author, journalist, former spy and political commentator.
Having been the youngest pilot to qualify with the RAF, a journalist in East Berlin during the Cold War and travelled the world on Her Majesty's secret service, Forsyth had plenty to write about.
His game-changing first novel, The Day of the Jackal (which, remarkably, he wrote in just 35 days), launched a career as 'the master of thrillers' and saw him sell more than 70 million books in total.
Many of them have been adapted into hugely successful films.  THE DAY OF THE JACKAL was nominated for many BAFTAs, Golden Globes and an Academy award.  Forsyth's other big screen hits include:  THE ODESSA FILE, THE FOURTH PROTOCOL and THE DOGS OF WAR.
We've compiled a list of some of our favourite Frederick Forsyth quotes about about creativity, writing and the filmmaking business.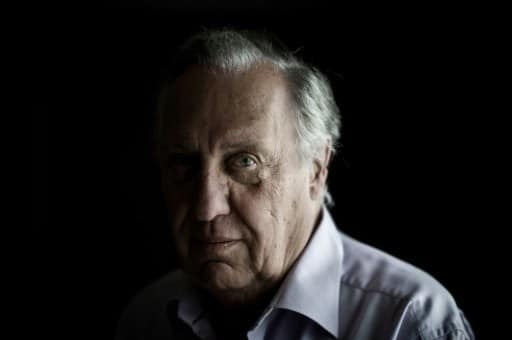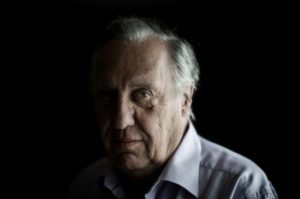 The 15 Best Frederick Forsyth Quotes
Without further ado, here are 15 of our favourite Frederick Forsyth quotes for writers and filmmakers:
1. "The Internet offers authors and their readers a new diversity of opportunities and freedom."
2. "Almost all great fortunes are based upon one cracking good idea and the guts to go with it."
3. ""I suppose I created a genre…I was the first novelist to set fiction in the factual setting. Lumbered myself with it, I suppose."

4. "It's the research that takes the time. And, yes, I have to force myself to write. Sounds ungrateful, I know."
5. [on The Day of the Jackal] "I was sitting in a friend's apartment in London thinking, "What am I going to write about?" Well I'll write about this idea. So I just sat there and wrote for 35 days. I had nothing else to do. I wrote 12 pages a day, seven days a week. And that was the novel."
Frederick Forsyth Life Story Interview - Author / Fallen Soldier
6. [on The Day of the Jackal] "A lot of guys have a manuscript. I didn't know what to do with it. I didn't know how to approach a publisher, I didn't have an agent. I just hawked it from publisher to publisher, and got rebuffed by the first four. Then my lucky break."
7. ""The tension comes from the double manhunt, The Jackal is hunting de Gaulle, while the French intelligence services are hunting the Jackal."."
8. "I made a lot less than people think. It sold for £2 and 10 shillings – of which 10 per cent went to the author. These days, it is 15 per cent. The publishers said they would buy me out of the book – which was a lunatic decision on my part – but I didn't know it would still be selling years later, so I did, for £75,000. When the film possibility came up, I was offered £17,500 and five per cent of the action. Or £20,000. I took the upfront cash. So I sold the right to both for money. In retrospect, I could have retired on that one book."
9. "There are several ways of making quick money but in the general list, writing a novel rates well below robbing a bank."
10. "Pick something from your own experiences – write about them, because you were there, you witnessed what happened and you know it so well."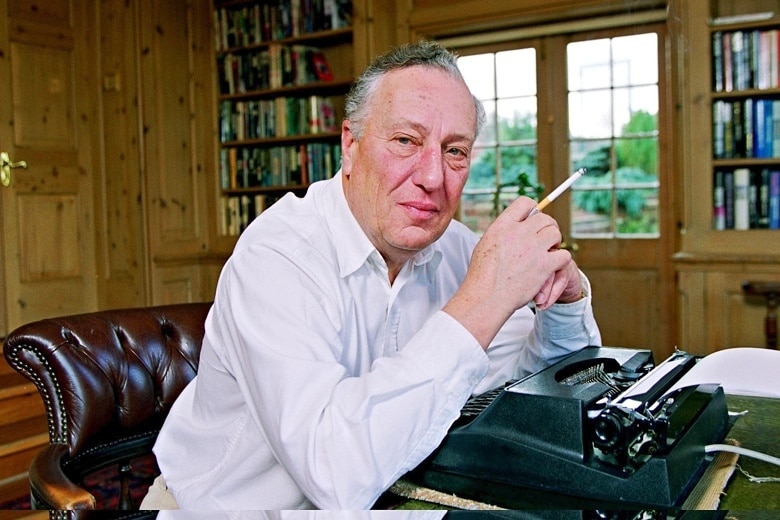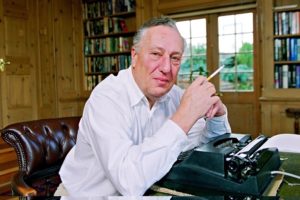 11. "Everything I've ever written about has depended upon two half-answered questions: 'What would happen if…?' and 'Would it be possible to…?'"
12. "In the espionage world there aren't many women. It's not sexism. The worlds I write about are still predominantly male; they shouldn't be, but they are. And 70% of my readers are male."
13. "Each time a novel comes out I say, 'That's it. I have chickens to feed, dogs to walk, fish to catch, I'm outta here'.  Then I see something and the old reporter (in me) wakes up and I have to check it out to see if it is really true."
14. "In a world that increasingly obsesses over the gods of power, money, and fame, a writer must remain detached, like a bird on a rail, watching, noting, probing, commenting, but never joining.  In short, an outsider."
15. "I know there are danger freaks, and I am emphatically not one. But I think even as a boy I had an unusually large bump of curiosity. If I see a lid, I have to lift it. If I see a closed box, I want to open it and find out what's inside. This is good if you want to be a writer."
What did you think of this article? Share it, Like it, give it a rating, and let us know your thoughts in the comments box further down…
Struggling with a script? Story analysis is what we do, all day, every day…check out or range of script coverage services.
Want to learn more about screenwriting? Check out our authoritative guide.
Get *ALL* our FREE Resources
Tackle the trickiest areas of screenwriting with our exclusive eBooks. Get all our FREE resources when you join 60,000 filmmakers on our mailing list!