"I can tell you I don't have money. But what I do have are a very particular set of skills; skills I have acquired over a very long career. Skills that make me a nightmare for people like you."

– Liam Neeson's Bryan Mills in TAKEN.
Can we cast it?
Creating interesting characters that A-listers will fight over is a high priority for agents and producers – but how can you set your character apart? What character jobs in movies can you give them?
Industrial Scripts looks at 10 unique character jobs in movies, and the skillsets which make for memorable characters.
1. MONEYBALL
Jonah Hill's Peter Brand is a Harvard University economics graduate in the old school world of baseball scouts. His unique position gives rise to 'sabermetrics' – a statistical analysis of the value of baseball players – and revolutionizes an entire sport.
2. BREAKING BAD (TV)
Bryan Cranston's Walter White – chemistry teacher turned drug supplier, only he can cook the highest quality crystal meth.
3. THE SILENCE OF THE LAMBS
Anthony Hopkins' Hannibal Lecter – the only serial killer with a degree in psychology – who better to get into the mind of Buffalo Bill?
4. WINDTALKERS
Adam Beach's Pvt Ben Yahzee & Roger Willie's Pvt Charlie Whitehorse communicate in a code which is a) in the Navajo language, and b) heavily encrypted. Nicolas Cage and Christian Slater play World War 2 soldiers entrusted to keep them safe.
5. THE NINTH GATE
Johnny Depp's Dean Corso – a rare books specialist with the knowledge and contacts to authenticate a book allegedly written by the Devil himself.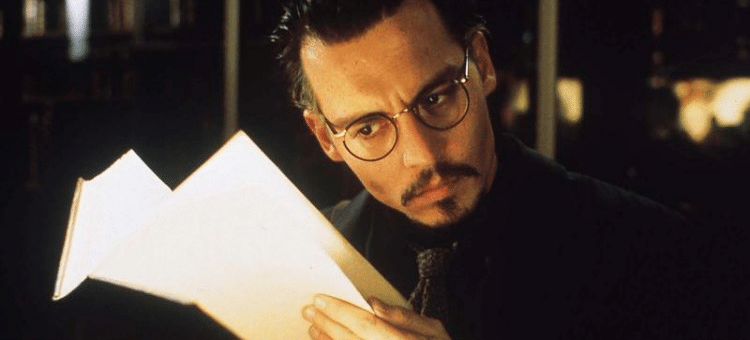 6. PUSHING DAISIES (TV)
Lee Pace's Ned can bring the dead back to life with a single touch – but only for one minute, or else someone nearby dies in their place – and a second touch returns them to the afterlife. Convoluted? Never.
7. UP IN THE AIR
George Clooney's Ryan Bingham – the only man so charming and self-assured that he can get away with firing strangers he's just met – without being punched in the face.
8. GONE IN SIXTY SECONDS
Nicolas Cage's Randall Raines is the world's greatest car thief, and the only man who can steal 50 cars in 72 hours.
9. PERFUME
Ben Whishaw plays Jean Baptiste Grenouille – a serial killer with a sharp sense of smell, looking to recreate the aroma of his first kill.
10. BOOGIE NIGHTS
Dirk Diggler – the biggest manhood in all the land. Everyone's got a talent, right? Sadly cross-over film Dirk Diggler meets Linda Lovelace never came to pass.
Why Specialise?
Actors love the unique challenge each role brings, and will often jump at jobs which involve physical transformation or require learning or researching a new world. Audiences too want to be dazzled by originality.
Specialist character jobs in movies force the screenwriter to dig deep and immerse themselves in the world of the story, often resulting in stronger screenplays and overcoming cliché.
But, just maybe, actors have big egos and occasionally love playing characters who are 'the best' at something – the everyday superheroes. Work with that, and your path through agents and producers to top level talent might just be smoother.
– What did you think of this article? Give it a rating and let us know your thoughts in the comments box further down…
– Struggling with a script or book? Story analysis is what we do, all day, every day… check out our

range of services

 for writers & filmmakers

here

.
Get *ALL* our FREE Resources
Tackle the trickiest areas of screenwriting with our exclusive eBooks. Get all our FREE resources when you join 60,000 filmmakers on our mailing list!