He's one of the most distinctive contemporary writers; someone who entertains and shocks in equal measure. His films are bold, action-packed but most of all, hilarious. In this striking mix, Martin McDonagh is an enigmatic figure. So we've pulled 15 amazing Martin McDonagh quotes in order to gain insight into this writer and director's creative process, outlook on the industry and unique voice.
Martin McDonagh – From Stage to Screen
Whilst he's perhaps best known for his work as a writer-director, Martin McDonagh got his start as a playwright. And this was more than just a launchpad into the movies. He is, after all, maybe even more revered as a playwright than as a screenwriter and director.
Based in his parent's home country, Ireland, and even more specifically, in and around Galway, his first six plays garnered McDonagh serious attention. Those familiar with his films will recognize the tone of these plays. There's dark humor, visceral violence and charismatic and distinctive characters.
After success in theater, McDonagh replicated such success almost instantly with his foray into film. The 2004 short, Six Shooter, which he also directed, won an Academy Award. McDonagh has always admitted that he felt more at home in film. And he proved this after his initial first success, making his feature debut with In Bruges.
The film became an instant classic and made McDonagh a very sought-after and well-regarded filmmaker. His unique comedy style mixed with his ear for thrilling and unique plots makes him both a critical and commercial darling. His debut was followed by Seven Psychopaths, the Oscar-winning Three Billboards Outside Ebbing, Missouri and the true to form in terms of its dark comedy and violence, The Banshees of Inisherin.
Looking past the distinctive tone, it's clear to see from his stories that McDonagh is a master screenwriter. He's someone who deeply understands the ins and outs of storytelling craft and deploys this to entertaining effect in all his works, across theater and film. So with his grasp of his craft and unique style in mind, let's take a look at 15 Martin McDonagh quotes for some insight into this great storyteller's mind.
Martin McDonagh Quotes On…Writing Process
1. "Though it may not seem like it, I never try to write about a place, per se; it's always, first and last, about story. Story is everything. Story and a bit of attitude."
2. "I never, ever drink while writing. Never have from the start, and I'm happy that I never have to. A lot of my stuff is plot-driven and mathematical, and I think you need a clean and sober mind to pin down the logistics of that."
3. "I don't even subscribe to writer's block being a truthful thing. I've had writer's laziness quite often. But I think it's all about sitting down and facing down the blank page and doing it, and I've always been ok at that."
4. "I never really tell anyone what I'm writing beforehand because I usually don't know what it will be."
5. "People say you should only write what you know. But you only write what you know because you are too fucking stupid to make anything up."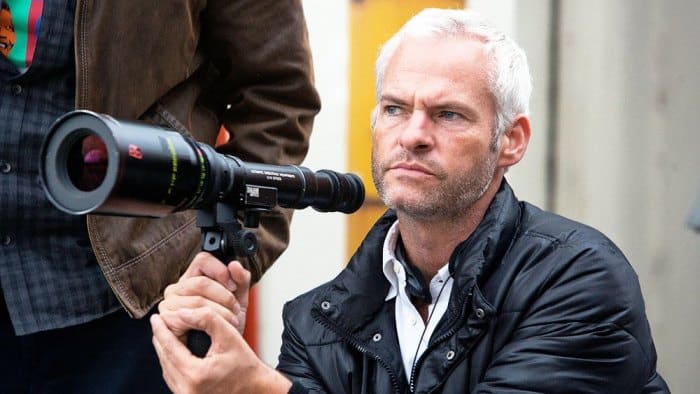 Martin McDonagh Quotes On…Plays vs Screenplays
6. "I think if you're writing a play, it should be its own end game; you'll never get to do a good one unless you know it's not a blueprint for a film; you're not going to get the action right and the story right."
7. "I guess I've accepted that theater is never going to be edgy in the way I want it to be. It's too expensive for a start. And, the audience seems to be complicit in the dullness."
8. "Theater was an art form that I didn't really respect, and because I wanted to shake it up and do different things on stage, I was able to combine all the things I'd learnt through writing on my own."
9. "There is a visceral danger you can get in the theater that anything can happen that can feel quite scary. Whereas in a film, you're distanced from it. You can love it, and you can go back and rewatch it. But you're right in there in the theater when it's done well. Too often, theater doesn't use that sense that this story could go anywhere or these characters could go anywhere at any time and anything could happen on that stage, with these real live human beings, at any moment."
Martin McDonagh Quotes On…Inspiration
10. "I like traveling and I like not being part of the film world. Especially when you're in the middle of a junket, you're thinking, "I'm not doing this again for four years!". That's about taking time and finding the right story and being in a happy place in life where you can joyfully tell a story. I'm not really into the fame side of things, so I'm very happy with making a film every four years or so."
11. "I love actors. Part of that is my theater background and being a writer who cares about performance. Actors have usually chosen their profession because they have a dream of doing it and they want to express something about the world. That's the same thing that I have with writing. Most of the good actors get into it for those reasons, rather than for reasons of fame or fortune, or anything like that, and that's where I'm coming from, as a storyteller."
12. "You hear stories about film directors who are total cunts. And they usually make shit films. None of my cinematic heroes are really nasty. Maybe Sam Peckinpah. He was a very tough guy, and you see that in his films, but that's OK, because he tortured himself as much as anyone. But I don't see the value in being a dickhead."
13. "I went to Bruges for a weekend away from London. I was supposed to be meeting a girl there the next day. It was a tentative arrangement. From the moment I saw the town, I thought, 'This place is just so cinematic, so gorgeous.' Every corner seemed to offer a new image."
Martin McDonagh Quotes On…Writing Style
14. "If you play with those conventions (of a climax) enough, the audience gets to a place where they don't know whether the conventions are going to be obeyed or not. In any dramatic story, there's always a payoff or some kind of ending that's worthwhile or exciting or truthful. There has to be an ending; I can't think of any good film that just dribbled out to some weird place."
15. "I suppose I walk that line between comedy and cruelty because I think one illuminates the other. We're all cruel, aren't we? We are all extreme in one way or another at times and that's what drama, since the Greeks, has dealt with. I hope the overall view isn't just that though, or I've failed in my writing. There have to be moments when you glimpse something decent, something life-affirming even in the most twisted character. That's where the real art lies. See, I always suspect characters who are painted as lovely, decent human beings. I would always question where the darkness lies."
Feeling inspired by these Martin McDonagh quotes? Take a look at our list of Nora Ephron quotes and Robert Eggers quotes for some more inspiration.
– What did you think of this article? Share It, Like It, give it a rating, and let us know your thoughts in the comments box further down…
– Struggling with a script or book? Story analysis is what we do, all day, every day… check out our range of script coverage services for writers & filmmakers.
Get *ALL* our FREE Resources
Tackle the trickiest areas of screenwriting with our exclusive eBooks. Get all our FREE resources when you join 60,000 filmmakers on our mailing list!