In our "Unheralded Scene" series, our consultants nominate a classic film or TV scene, which in their view hasn't received the admiration it deserves. It might be a scene from a classic movie, which has been crowded out by other, more "showy" scenes and set-pieces. It might be a deleted scene which is outstanding in its own right but wasn't quite in-sync or critical to the final cut of the film.
***Warning: plot spoilers below***
Focus on: LITTLE MISS SUNSHINE (2006)
The film: LITTLE MISS SUNSHINE launched Michael Arndt on the path to a galaxy far, far away. The story of the script should be both a warning sign and a rallying call to screenwriters. Initially written in a mere 3 days in May 2000, the script went through a year of re-writes before selling in December 2001 – only for Michael to slog through 3 more years of development and over 100 drafts before production commenced in June 2005. 'Overnight' is perhaps unfairly used to describe his success, and that Best Original Screenplay Oscar was well earnt (well Arndt?).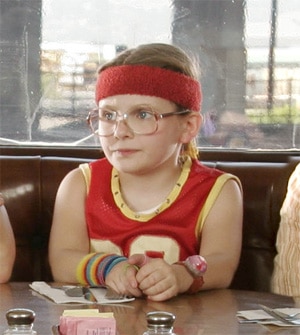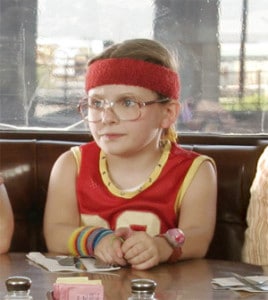 The plot: The Hoover clan dwell in New Mexico (before BREAKING BAD made it cool to do so), struggling through the usual dysfunction required to propel a family drama. Mother Sheryl has the thankless task of keeping order whilst Dad Richard is a motivational speaker pinning the family's hopes on an elusive book deal; Uncle Frank is a gay Proust scholar (the 2nd best in America) recovering from a suicide attempt; teen son Dwayne has taken a Nietzschean vow of silence until he joins the Air Force; whilst a drug-fuelled Grandpa coaches seven year-old odd-duckling Olive in dance routines for beauty pageants. Everyone has a goal. Everyone wants to win. Everyone is competing and measuring their success. When Olive receives a last-minute place in the Little Miss Sunshine beauty pageant, the family embark on an 800 mile road-trip in a VW campervan to get Olive to the show on time.
The scene: After a doozy of an opening family dinner table scene – in strong competition with INGLOURIOUS BASTERDS for 'Best Table Located Opening Scene' – the family begin their odyssey in earnest and pull over for breakfast in a diner. As the family place their orders, dad Richard repeatedly chimes in – picking at Grandpa's unhealthy choice, berating young Olive for apologising to the waitress as it's a "sign of weakness", before cutting short Uncle Frank when he starts intellectualising the origins of the dining phrase 'a-la-mode'. But Richard really hits stride when Olive orders ice cream with waffles. "When you eat ice-cream, the fat in the ice-cream becomes fat on your body… the women in Miss America; are they skinny, or are they fat?". In a few moments, he's given his 7 year-old daughter an eating disorder as she pushes the treat away. Luckily the rest of the family pitch in to eat her ice-cream and prove there's nothing wrong – and Olive digs in too.
Why it's unheralded: The aforementioned opening twenty minute family dining scene is a tough act to follow; chock full of exposition, tension, beautiful characterisation and sparkling dialogue. LITTLE MISS SUNSHINE contains many grandiose comedy set-pieces which are much easier to recall; the family dancing onstage in the finale; stealing Grandpa's body from the hospital; any number of mishaps with the iconic yellow van. In comparison, this seems like the poor relation, but is a tight and efficient scene which reveals something about every family member and sets up key mechanisms to drive the film.
Why it's great: This scene from LITTLE MISS SUNSHINE splits subjective character need from the objective plot goal. Where we might have once cared whether Olive won the pageant (objective outer goal), we now care much more deeply that she maintains a balanced view on life (subjective inner need). If winning means an eating disorder, we'd much rather she lost. While LITTLE MISS SUNSHINE has seemingly low-stakes – getting to a pageant on time – this moment invests greater stake into the family's story; if they don't understand that winning isn't everything, they'll corrupt themselves and their daughter forever. Though the script uses other stakes – the potential for a suicide relapse, impending bankruptcy – none are as effective as the heart and mind of the impressionable Olive. Every character is succinctly expressed; had the film opened here, we would instantly understand the characters and dynamics. Finally, it acts as a great rhyming scene; here Richard is on the outside of the family's efforts to save Olive; later, he will join them by dancing on stage.
– What did you think of this article? Share It, Like It, give it a rating, and let us know your thoughts in the comments box further down…
– Struggling with a script or book? Story analysis is what we do, all day, every day… check out our range of services for writers & filmmakers here.
Get *ALL* our FREE Resources
Tackle the trickiest areas of screenwriting with our exclusive eBooks. Get all our FREE resources when you join 60,000 filmmakers on our mailing list!