After the announcement of the quarter-finalists of the competition on the 18th September 2022, Industrial Scripts is delighted, today, to announce the Semi-Finalists of The 2022 TITAN Screenwriting Contest.
The full list of qualifiers is below.
Even in the contest's second year, the situation was highly competitive and there were a great many writers and projects that impressed.
So it's a big congratulations to those who made the Semi-Finals, and a sincere message to those who didn't, that this is by no means the final word on their project.
To all entrants, it's worth recalling an attitude – nay, the only attitude – which gets writers ahead in any creative arena:
"By the time I was fourteen, the nail in my wall would no longer support the weight of the rejection slips impaled upon it.

I simply replaced the nail with a spike, and went on writing."

Stephen King
(350m+ book copies sold)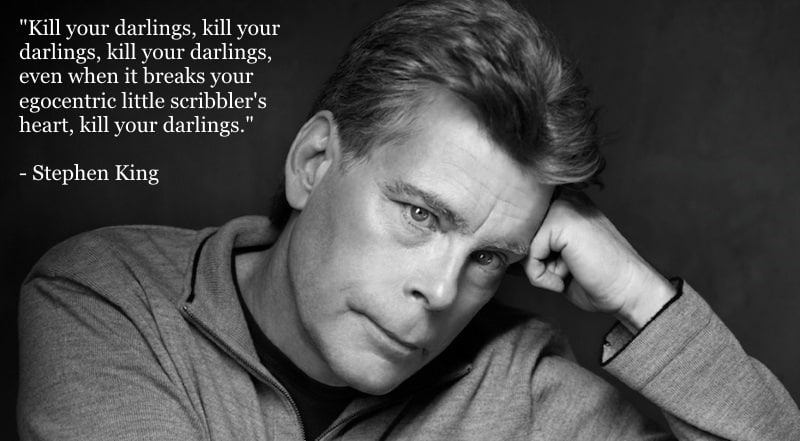 The Semi-Finalists by Category
The TITAN Awards is a screenwriting contest whereby material competes against its own kind for as long as possible over the course of a contest cycle.
Horror feature vs Horror feature, Series Bible vs Series Bible, Drama vs Drama, etc.
In 2022 writers could elect to compete in 10 different contest categories.
Accordingly, here are the names and project titles of those who progressed in their respective category.
---


Feature Scripts – Action & Thriller
---


Feature Scripts – Comedy
A RIGHT ROYAL PICKLE
Rita Wheeler
BAD ROMANCE
Chad Wellinger
LET'S ROB MEL GIBSON
Anthony Petito
NOTHING NEFARIOUS
Jonathan Fox
---


Feature Scripts – Drama & Sci-Fi
A CHRISTMAS KARL
Harry Ewan
A MAN CALLED WHITE
Randy Hines
AMELIA & THE LONG FALL HOME
Rollo Hollins
NO GOOD DEED
Heather Farlinger
---


Feature Scripts – Family & Animation
GINGER & SNAPS
Jeanette Doherty
HOME FOR CHRISTMAS
John McCarney
PET EARTHLING
David Hundsness
---


Feature Scripts – Horror
A VERY SCARY THANKSGIVING
Matthew Serrano
BLUE DREAMS
Jonathan Samuel
DEADME
Paul Hart-Wilden & Asabi Lee
EREBUS MANOR
Mark McDonnell
WOLF CANDY
Richard Stringham
---


Television Scripts – 60m Drama
AGENCY OF RECORD
Donald McKinney
LITTLE WHITE LIES
Shaunya Boddie
MUSTANG COUNTRY
Josie Martineaux
THE RIGHT OF THE PEOPLE
Jeff Westmont
THE SURVIVOR'S GUIDE TO THE 21st CENTURY
Joanne Lloyd
---


Television Scripts – 30m TV Comedies
HUMAN RESOURCES
R.L. Hooker
ROTTENBURGERFIELD
Myles Hewette
TRAP DOORS
Savannah Sperry
---


Television – Series Bibles
BATHORY
J. Penberth Rabold
THE PARANORMAL PD
Jamie Marchetti
---


Short Film Scripts
AN UNLIKELY TRIO
John Walberg
BETWEEN TWO LIVES
Rebecca Gray
---


1-Page Film & TV Pitches
RHYTHYM & BEAT
Phoebe Angaye
---
Congratulations to all our 2022 Semi-Finalists, and good luck to everyone in the next round!
Learn more about The TITAN Screenwriting Contest.
Get *ALL* our FREE Resources
Tackle the trickiest areas of screenwriting with our exclusive eBooks. Get all our FREE resources when you join 60,000 filmmakers on our mailing list!