Unheralded Scene: TOGETHERNESS (2015)
In our "Unheralded Scene" series, our consultants nominate a classic film or TV scene, which in their view hasn't received the admiration it deserves. It might be a scene from a classic movie, which has been crowded out by other, more "showy" scenes and set-pieces. It might be a deleted scene which is outstanding in its own right but wasn't quite in-sync or critical to the final cut of the film.
***Warning: plot spoilers below***
Focus On: TOGETHERNESS (2015)
The show: In a change of pace – reflecting the recent dominance of TV's Golden Age and the VOD boom – as well as to mark the Duplass Brothers' four movie Netflix deal – this month brings us a scene from a new show – HBO's TOGETHERNESS. Written and directed by Jay & Mark Duplass, the single-camera dramedy takes in the lives of Los Angelinos as they turn 40 – a stilted marriage and a pair of loveless losers. You can see a trailer for season one here.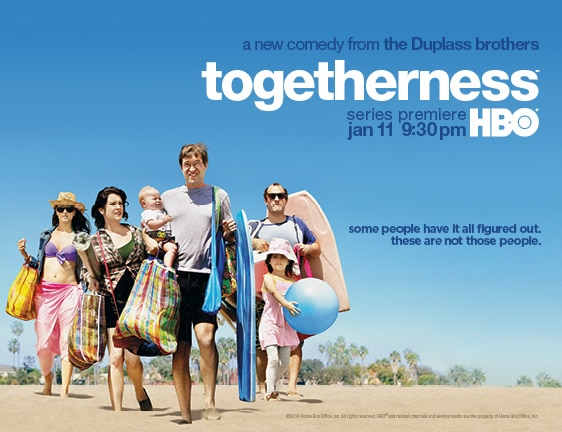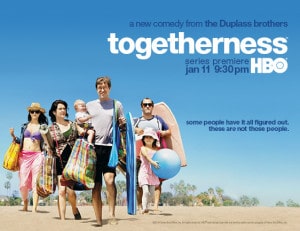 The plot: Episode 1 sees BRETT (Mark Duplass) and MICHELLE (Melanie Lynskey) struggle with their sex life. Through early comedy we see early morning sex refusals, Brett waking Michelle by masturbating in bed, and later tit-for-tat plays out – Brett catches Michelle with a certain famed erotic novel, clothes pins for improvised nipple clamps.
The scene: After being played for big laughs early on, the subplot takes a more meaningful twist in the finale. After a reckless night out with Michelle's neurotic sister and Brett's slightly unhinged actor buddy, the drunken husband and wife hit the sack. Attentive Brett gives Michelle aspirin and water to fend off the likely hangover – "You're such a good husband" – which sparks the simple but painful exchange;
BRETT: "Why don't you want to have sex with me anymore?"
MICHELLE: "I don't know"
Why it's unheralded: Only premiering on Jan 11th… renewed for a second season already, it looks like the show will be a grower.
Why it's great:
Dramedy is a tough genre to master, especially in half hour short form where balancing comedy and drama on a scene by scene basis can be tricky. After luring viewers in with a couple of recognisable situations – the tricky issue of self-pleasuring in the confines of a family home – the show twists the knife with the final reveal of subtext. Worry, confusion, deeper issues. Showing that with dramedy, the comedy formula can be inverted – rather than serious setup for comedic punchline, a series of comedic setups can deliver a dramatic punchline.
If you enjoyed this article, why not check out our Unheralded Scene: WEST OF MEMPHIS (2012)?
– What did you think of this article? Share It, Like It, give it a rating, and let us know your thoughts in the comments box further down…
– Struggling with a script or book? Story analysis is what we do, all day, every day… check out our range of services for writers & filmmakers here.
Get *ALL* our FREE Resources
Tackle the trickiest areas of screenwriting with our exclusive eBooks. Get all our FREE resources when you join 60,000 filmmakers on our mailing list!