THE INSIDER INTERVIEWS: CELINE HADDAD
The Insider Interviews series started in 2010 as a set of recorded interviews, featuring the likes of Tom Hiddleston, Gareth Unwin, who produced THE KING'S SPEECH, Ben Wheatley and Hossein Amini, the Oscar-nominated writer of DRIVE and THE TWO FACES OF JANUARY. You can watch these here.
The Insider Interviews now exist as live monthly events in central London, which is a combination of a compered interview and taking questions from audience members.  If you would like to check out future speakers and join an Insider Interviews Live evening, you can see more details here.
Celine Haddad is a Senior Film Executive for Talent Development at Creative England.  She is responsible for discovering and nurturing the next generation of talent.  Celine helps emerging filmmakers develop their scripts, make their shorts, and progress to their first feature film.
Celine has over 20 years of experience working in the film industry in England, France and the US.  She has worked for a diverse range of companies including ICM, Pathe Pictures and Passion Pictures.
This interview was hosted by producer, Pete Smyth.
CREATIVE ENGLAND
What's involved in the day-to-day of your role?
The BFI NET.WORK was set up in September 2013. It's a number of national agencies working together to discover and support new and emerging talent. New doesn't mean young. New means unproduced and unreleased in the UK. This ranges from kids in their garage shooting short films to those with 20 years' experience in theatre, TV or documentary and haven't yet made a narrative first feature.
As an Exec, there's a dynamic between being reactive and proactive. Reactive is assessing applications, reading scripts and managing active projects which have already been awarded funding. This takes up the majority of the time but we also try to be proactive. This is going out and finding new talent, watching shorts, going to plays and trying to find people who aren't thinking about film yet. This is to bring in more talented people into the film family.
There's such a huge range of talent across the various arts. How do you go about searching for new talent?
I think there are many ways. I'm a nerd. I make lists… of everything. I'm genuinely interested in all arts; whether it's watching shorts, TV, film, plays and performance arts. I'm quite methodical. For example, I make a list of all the plays that sound interesting that I want to track. My time is limited as I'm a mother and I have a husband, but I do go to the theatre quite a lot. We have a team of people based in Sheffield who are also tracking. We've worked together for two and a half years so we know each other's tastes. So if I see something that isn't for me but I know it's for someone else, I tell them about it. It's a mixture of tracking and intuition.
Also, through BFI NET.WORK, we meet regularly with the BFI and the partners. One of the reasons why the BFI NET.WORK was set up was to share information between the agencies. It allows us to have a wider view on what does new talent look like in the UK.
If you enjoyed this article, why not check out our Insider Interview with Paul Webster?
Continued inside the vault…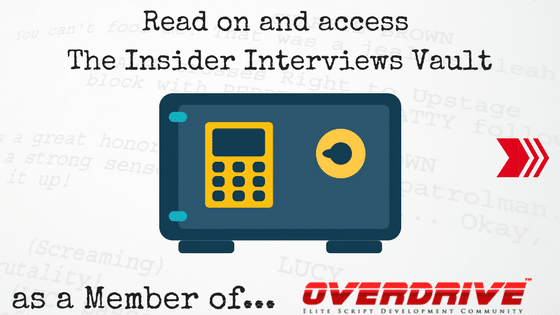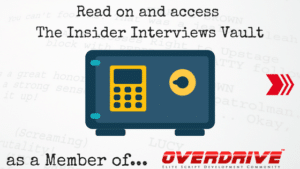 If you enjoyed this interview, make The Insider Interviews LIVE your regular monthly networking event.
See upcoming speakers, future dates and ticket details here.
Get *ALL* our FREE Resources
Tackle the trickiest areas of screenwriting with our exclusive eBooks. Get all our FREE resources when you join 60,000 filmmakers on our mailing list!