He's one of the biggest contemporary Hollywood directors. And his wit and charisma stand him out from the crowd. It's easy to forget though that there is some serious craft behind this personality. And by collecting these 15 inspiring Taika Waititi quotes, we can learn from the writer/director's unique (and hilarious!) perspective on filmmaking, screenwriting and life. But first, a little background…
Humble Beginnings
The son of an artist and school teacher, Taika Waititi grew up in Wellington, New Zealand. While studying at Victoria University of Wellington, Waititi and four friends (including Jemaine Clement) formed the comedy ensemble 'So You're The Man'. He and Clement went on to form a comedy duo called 'The Humourbeasts', which earnt them the Billy T Award for comedy in 1999.
After starring in several films (he was even nominated for Best Actor for his performance in Scarfies at the 2000 Nokia Film Awards) Waititi released his first short film as director, Two Cars, One Night in 2004.
Two Cars, One Night announced Waititi to Hollywood when it was nominated for an Academy Award (he famously pretended to fall asleep while nominations were being read out). And since then Waititi has been uplifting audiences with his charismatic personality, humor and engaging storytelling.
As a writer, Waititi's style typically blends comedy, tragedy, and pathos; with an uncanny ability to capture both light and dark. His films most often portray slices of life, with youthful characters and a focus on recapturing innocence.
I don't mind going from sadness to comedy in a split second or mixing the two up.

Taika Waititi
His influence can be felt both in the indie and mainstream world, as Waititi has lent his unique style to both small indie films like Boy and Hunt for the Wilderpeople and gigantic studio pieces like Thor: Ragnarok and The Mandalorian.
From Indie to Mainstream
In 2007, Waititi released his feature directorial debut, Eagle vs Shark, a romantic comedy that premiered at Sundance.
Joe Morgenstern of The Wall Street Journal praised the film in a way that perfectly sums up Waititi's style:
Eagle vs Shark has its own distinctive style, partly thanks to whimsical little interludes of animation, but mainly because it ties blithe absurdity to a rock bed of emotional truth.

Morgenstern, The Wall Street Journal
Variety named Waititi "one of ten new directors to watch" after the film's release. His second feature, Boy, then also premiered at Sundance festival in 2010 and was nominated for the Grand Jury Prize.
Waititi worked on the script for Boy for three years. He has described in interviews how he likes to work by writing a first draft of a script and then putting it away for a number of years before coming back to it.
In 2013, Waititi followed up the success of Boy when he co-wrote and co-directed the vampire-based comedy mockumentary What We Do In The Shadows, alongside frequent collaborator Jemaine Clement.
Waititi has described how he and Clement planned to make the film feel like a real documentary by only giving the cast general goals for their characters in each scene, rather than a full script.
Pre-lighting the set, he and Clement also used three cameras to film different characters at any one time, producing around 150 hours' worth of footage to edit down into the finished cut.
The directing duo were evidently successful, as the ensemble mockumentary has been described as a masterclass in cringe comedy.
From Mainstream to Marvel
After releasing his fourth feature, Hunt for the Wilderpeople, in 2016, Waititi veered further away from his indie roots to direct his first major studio film, Thor: Ragnarok.
Waititi described being nervous to work with Marvel Studios as action movies are not his strength. Nonetheless though, he felt that he was able to inject his unique voice, character and tone into the film.
Ultimately, fans responded with vigor to the vibe change in the Thor movies because Waititi's writing style brought more vibrancy to the franchise. At the time of release, Thor: Ragnarok was described as "the funniest Marvel movie yet". Waititi would go on to direct Thor: Love and Thunder.
However, in 2018, the director returned to his indie film roots with Jojo Rabbit; a dramedy following a lonely German boy in the Hitler Youth Academy (who happens to have an imaginary friend called Hitler).
Waititi wrote the screenplay back in 2011 after his mother read Caging Skies and recommended he adapt the book. After years without finding funding, Fox Searchlight Pictures showed interest in the script and the film was finally shot in 2018.
The film was released to much critical acclaim and scored Waititi the Oscar for Best Adapted Screenplay at the 92nd Academy Awards.
Along with his comedic sensibilities, Waititi's eccentric and loveable personality adds to our intrigue about him and his work. So by collecting 15 of the writer/director's most interesting quotes writers and filmmakers can thusly gain insight into Waititi's positive world-view, along with some vital tips on filmmaking and screenwriting.
Because of his charismatic personality, it's easy to lose sight of the talented and versatile writer and filmmaker Waititi truly is. So let's take a look at 15 of Taika Waititi's most inspiring quotes.
Taika Waititi Quotes on…Filmmaking:
1. (On short films): "You can be poetic and you don't have to answer anything. You can make whatever you want. You have creative freedom with short film."
2. "I think something that every actor wants, whether they've done four movies or forty movies, is they want to find the work interesting. You want to come to work and think this is going to be a challenge."
3. "The thing for me is that Thor was an indie film that just had a few more zeros on the budget. At heart, it is just a simple story about a guy trying to get home to deal with someone who has broken into his house. It's just After Hours, but set in space."
Taika Waititi Quotes on…Writing Process:
4. "If you want to write something, and you're passionate about it, you've just got to write it. Traditionally I just wrote my scripts until they're at a point where they are ready to shoot, then I went for finance. Do the work first."
5. "The easy way ultimately becomes the hard way, because you pay the price with mediocre work. Force yourself to walk into the fire. If you're on your toes and you're just trying to survive constantly, then you come up with great new ideas."
6. "You have to consider the audience. Basically the first thing I consider now is what the audience's experience is going to be, and when is the audience's bladder at bursting point. When are they bored?"
7. "I like flawed characters, and I like seeing people who are supposed to be not villains but antagonists. There are elements to them, which are really annoying, but you kind of see where they came from. You see the things that caused those inadequacies."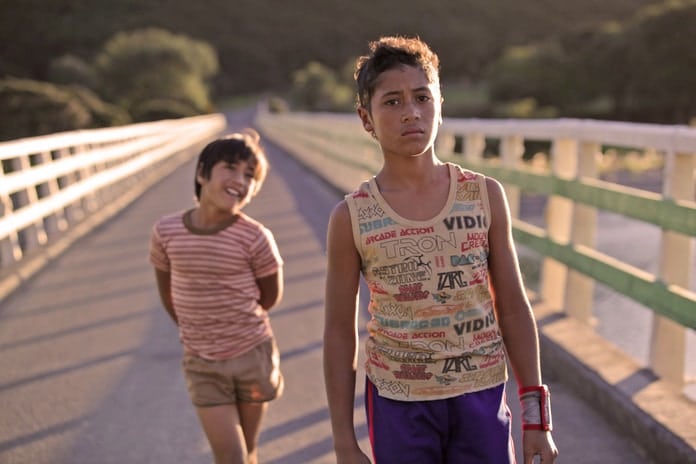 Taika Waititi Quotes On…Comedy and Style:
8. "Maori get pigeonholed into the idea they're spiritual and telling stories like Whale Rider and Once Were Warriors, quite serious stuff. But we're pretty funny people, and we never really have had an opportunity to show that side of ourselves, the clumsy, nerdy side of ourselves, which is something I am."
9. "I've always said that, first and foremost, I make films for New Zealanders. They're my target audience. Then after that, if people appreciate my stories from outside this country, then that's an added bonus."
10. "My favourite kind of comedy comes from the awkwardness of living, the stuff that makes you cringe but borders on tragic – that is more interesting to me. It resonates; it comes from emotional truth."
11. "Films that are easy to sell happen to be the worst films. Look at the poster for Wrath of the Titans and John Carter: they're exactly the same. You could switch titles."
12. "We need the ridiculous, because who wants to go and see a film about how terrible the world is? We could just look at the news and save ourselves two hours. The world needs an escape."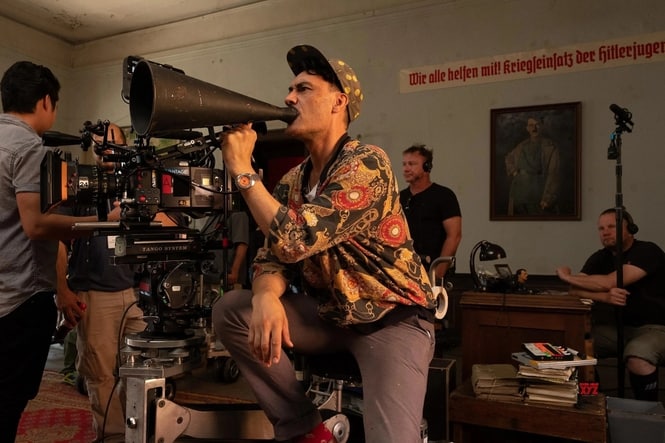 Taika Waititi Quotes on…Life Lessons:
13. "I think failure is a brilliant thing. It teaches you a lot of stuff, you end up coming up with better ideas when you fail at things. I think what's really great is learning to embrace bad creative experiences."
14. "At the end of the day, the reality is we're all losers, and we're all uncoordinated. We're the worst of all of the animals on earth, and there's something quite endearing about that."
15. "Part of life skills is also socialising… I think many people make the mistake of not going out… You can spend a little bit too much time with your nose in your book or with your fingers on a keyboard, and you miss out."
Enjoyed our list of Taika Waititi quotes? Why not have a look at our other quotes articles, such as Matt Reeves and Shonda Rhimes.
– What did you think of this article? Share It , Like It , give it a rating, and let us know your thoughts in the comments box further down…
– Struggling with a script or book? Story analysis is what we do, all day, every day… check out our range of script coverage services for writers & filmmakers.
This article was written by Lyra Fewins and edited by IS Staff.
Get *ALL* our FREE Resources
Tackle the trickiest areas of screenwriting with our exclusive eBooks. Get all our FREE resources when you join 60,000 filmmakers on our mailing list!