What is a Christmas Film?
These feelings can change depending on the genre.
For example, romantic Christmas films evoke feelings of warmth and generosity. Whereas horror Christmas films induce terror and fear.
But both are considered to be in the Christmas film universe.
In comparison, concrete themes are physical changes.
These can include a physical transformation and a character arc where the protagonist undergoes a substantial journey.
Christmas films often contain themes of tragedy and profundity too. For example, The Family Stone (2005) is a romantic comedy and Christmas classic. Yet the poignant ending showcases that although the holiday season is a magical time it can still be grounded in reality.
In contrast to this, some Christmas films have such a heavy focus on this magical element that the real world never shines through. Thus, all it's aiming to do is make the audience break free from reality for a few hours by escaping into a fantasy world.
So you can see that Christmas films are a broad church. They can cover a myriad of different genres, themes and intentions. But they're unified by Christmas and the holidays as a backdrop. However, Christmas isn't just a backdrop but a key driver of the story in one way or another.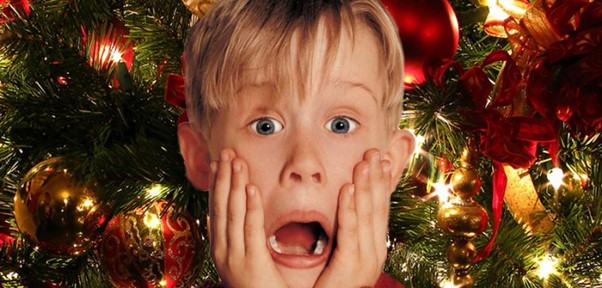 The Different Types of Hybrid Christmas Genres
Christmas movies can take the form of many genres. From bright and airy rom-coms to terrifying horror films. We've broken down 10 of the major Christmas-hybrid genres below.
Often these sub-genres overlap and Christmas films will be made up of a mixture of many together. But however you use these sub-genres, when writing Christmas films they can act as a guide for you to find the right tone and potential market.
1. Christmas Genre: Romantic Comedy Holiday
Romantic comedy is a sub-genre of comedy and focuses on characters in a romantic relationship with comedic elements. These often include comedic characters, storylines and amusing scenarios in which the protagonist finds themselves unwittingly involved.
When writing Christmas films this genre tends to be the most popular. The lovers typically end up together and the holiday is a light-hearted time, where positivity is supposedly all around.
At a time of year when people want something for Christmas, sometimes that something is a new love or love they've always wanted. The romantic comedy holiday genre takes a very popular genre, the romantic comedy, and adds a sprinkle of Christmas. It's the perfect recipe for easy, breezy watching during and approaching the holidays.
Examples: Love Actually (2003), The Holiday (2006), Four Christmases (2008), The Princess Switch (2018), Last Christmas (2019).
2. Christmas Genre: Fantasy Holiday
Fantasy films combine magical elements with imaginary worlds to create fantastical stories.
Fantasy takes the Christmas traditions of the real world and plants them in the imaginary world. This way, the audience can identify with the themes whilst being taken on an adventure.
Christmas is often the perfect excuse to explore fantastical worlds or a fantastical intrusion on the real world. It's an opportunity to heighten emotion, themes and setting. And it's therefore the perfect ground for the imagination to run wild. It can provide an unusual take on a familiar setting and consequently give fresh thematic insight.
Examples: It's a Wonderful Life (1946), Edward Scissorhands (1990) and How the Grinch Stole Christmas (2000).
3. Christmas Genre: Horror Holiday
Holiday horror films evoke the same feelings of terror and fear in horror films but with a festive spin. This is an alternative way to enjoy the Christmas spirit.
Horror holiday classic franchise Silent Night, Deadly Night (1984-2012), for example, turns Santa Claus into an axe-wielding maniac. Whilst Gremlins turns seemingly sweet Christmas toys into creatures you definitely wouldn't want to find underneath the tree.
This sub-genre is often an opportunity to have some fun with the context of Christmas. It allows for capitalization on the market for Christmas films but does something original and alternative with the story.
Examples: Black Christmas (1974 & 2019), Gremlins (1984) and Krampus (2015).
4. Christmas Genre: Action Holiday
Action holiday movies involve high octane action around the holiday season. And writing Christmas films for the action genre typically involves either foregrounding Christmas or placing it in the background.
For example, protagonist John McClane in Die Hard is the classic action hero trying to save the day in the backdrop of his wife's office Christmas party.
In contrast, Christmas action classic, Reindeer Games, sees robbers dressed in Santa suits. It foregrounds the festive season and doesn't let the audience forget that Christmas can be twisted.
For some, the holiday season is not a time for relaxation but for action. Christmas might not be a particularly resonant theme for the film in this sub-genre. But it's nonetheless an important way to bring characters and storylines together.
Examples: Die Hard (1988), Lethal Weapon (1989) and Reindeer Games (2000).
5. Christmas Genre: Family Comedy Holiday
Comedy and family come together to show that the majority of fictional families have the same problems as real-life households.
The Family Stone (2005) is a great example of a close-knit traditional family dynamic intruded upon by the favourite son, Everett's fiancé and her sister. The problems in family-comedy holiday films are typically relatable and realistic. However, they're also heightened for comedic effect.
In addition to family problems, in Elf, for example, Buddy is trying to find his real father in a world unknown to him. And this need for family drives his character journey. Moreover, Deck the Halls plays with the need for strong family reputations when neighbours go head-to-head to compete for the best Christmas lights display.
These films often take familiar storylines and turn them up a notch. They heighten the stakes and consequently raise the opportunities for comedy.
Examples: National Lampoon's Christmas Vacation (1989), Elf (2003) and Deck the Halls (2006).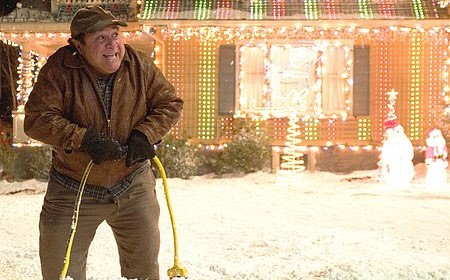 6. Christmas Genre: Holiday Adventure
Adventure holiday films take the audience and protagonist on an epic journey. The protagonist moves quickly through the environment and will face a daunting antagonist. They're taken away from their comfort zone and we're consequently taken somewhere new and exciting.
Moreover, the protagonist will transform. This will most likely be through the act of giving in the true nature of Christmas or the gathering of family. After an epic journey, the true spirit of Christmas hits them and makes them change their ways. But it's the adventurous nature of the journey that provides the meat of the story in this sub-genre.
Examples: Home Alone (1990), Jingle All the Way (1996), The Christmas Chronicles (2018) and The Christmas Chronicles 2 (2020).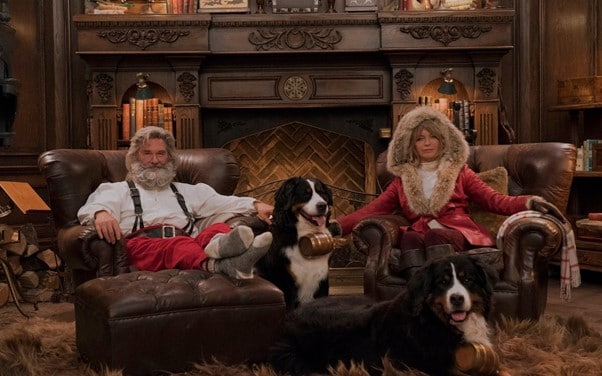 7. Christmas Genre: Animated Holiday
Animated Christmas films see characters going on adventures in a bid to save Christmas. Usually, they involve characters crossing the realm between real life and the fantasy world. The adventure typically needs to involve both worlds in order for the story to work.
For example, Jack Skellington in The Nightmare Before Christmas crosses between his known world of Halloween Town into the unknown world of Christmas Town.
Similarly, 'Hero Boy' in The Polar Express goes from Michigan to the North Pole to find out if Santa Claus really exists. Animation allows vast imagination and Christmas to combine. And this often creates highly original visions. The world is limitless here and the audience will typically be families and children. For such audiences, Christmas is the perfect time to be captivated by a unique, fantastical vision and world.
Examples: The Nightmare Before Christmas (1993), The Polar Express (2004) and Arthur Christmas (2011).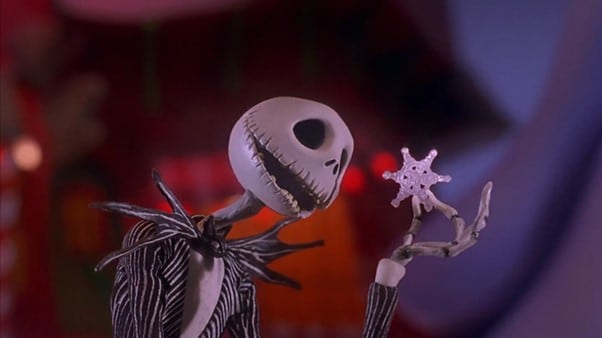 8. Christmas Genre: Musical Holiday
Musical holiday films usually embed singing, dancing and performing within the narrative. However, these stories also have strong plotlines as the characters break into song as a way to convey their feelings and emotions.
Additionally, the majority of holiday musicals are built on an ensemble of characters, with relationships at the heart of the story.
Musicals and Christmas go well together because of the celebratory nature of the Christmas spirit. It's often a time for stories of heightened emotion and heightened characters. Therefore, characters breaking out into song in order to express the full nature of their thoughts and feelings doesn't seem so strange.
Examples: Nativity! (2009 – 2018), Anna and the Apocalypse (2017) and Jingle Jangle: A Christmas Journey (2020).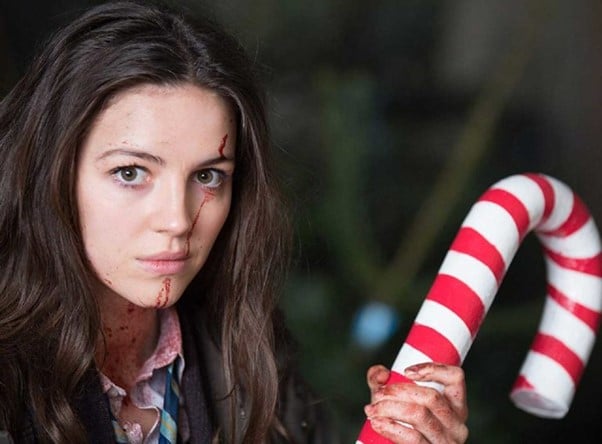 9. Christmas Genre: Dark Comedy Holiday
Dark comedies take a different comedic approach. Here serious topics are undermined and placed under comedic scrutiny. Writing Christmas films of this kind is another chance to put an alternative and original spin on Christmas.
Bad Santa (2003), for example, takes the good reputation of St Nicholas and reduces him to a conman who acts as Santa for a big department store. Conman Willie Stokes is the worst possible portrayal of this character. Santa being an alcoholic criminal turns the table on conventional Christmas films.
Additionally, it is perhaps the rarest holiday genre because it portrays a somewhat realistic view of the festive season. Gone are the solely saccharine takes on the most wonderful time of year. In comes acerbic attitudes and a dose of bah humbug. Typically these films often leave room for the Christmas spirit to take hold eventually. But that's not how they're presented and certainly not how they start.
The audience for these films will likely strictly be adults, who long for a film that doesn't fawn over Christmas and instead provides something a little different.
Examples: Scrooged (1988), Mixed Nuts (1994) and Bad Santa (2003).
10. Lifetime Christmas Films & Hallmark Christmas Films
On the opposite end of the spectrum are overtly romantic and family-orientated Christmas films. These films make no bones about chasing the gooey, saccharine Christmas feeling. That's their mission statement and that's what everyone watching knows they're getting themselves in for.
Lifetime and Hallmark films are perhaps the most prominent and classic examples of these kinds of films. Writing Christmas films for either Lifetime or Hallmark might include such elements as: a new romance or a couple reuniting for the Holidays, the whole family gathering together, a love that seemed out of bounds finally becoming a reality. This is all wrapped up with Christmas settings and holiday decorations.
Examples of Lifetime Christmas Movies: Too Close For Christmas(2020), The Holiday Fix Up (2021), A Fiancé for Christmas (2021). Examples of Hallmark Christmas Movies: Tis the Season to be Merry (2021), Sugar Plum Twist (2021), Gingerbread Miracle (2021).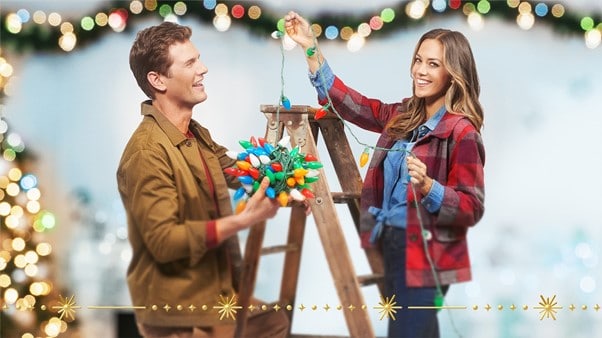 10 Key Elements to Writing Christmas Films
So there are a number of different sub-genres that a Christmas movie can fall into. But what are the elements that actually make up the story arc? When writing Christmas films, what is important to keep track of in terms of the main themes? It's clear to see that there are some familiar, recurring themes and story beats across the Christmas film genre. Below are 10 of the main key elements…
1. A Christmas Transformation
Writing Christmas films usually entails the protagonist learning something along their journey. Perhaps the best example of this is George Bailey in It's A Wonderful Life (1947). He starts and ends in a very different place emotionally. And it's the time of year that allows for his family to come together and for him to see his true value to them and vice versa.
In this journey, the protagonist changes their old ways and the magic of Christmas alters their perception. But most importantly, they realise their mistakes. This big realisation is a progressive journey running the course of the film. However, it's only in the third act that the character fully changes.
The holiday season provides an opportunity for us to reflect on our lives and re-think what's truly important. And Christmas films often represent this through the protagonist's transformative arc.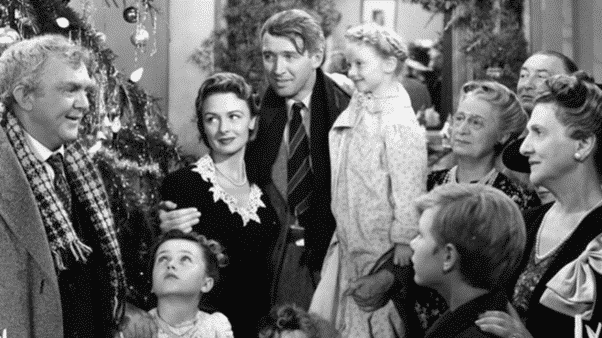 2. From Non-Believers into Believers
Similarly, across Christmas in cinema, there are many brilliant examples of characters who do not believe in the power of this magical time of year. Examples include Buddy's father in Elf (2003), Ebenezer Scrooge in A Christmas Carol and The Grinch in How the Grinch Stole Christmas (2000).
There is usually a character, protagonist or otherwise, whose role it is to convince this character to see the true power of Christmas. And by the end of the film, they have achieved their goal. This isn't always about the character changing overall (as the previous element is). It's often typically just about the attitude towards Christmas itself.
These films present us with those who are cynical about Christmas and via changing their attitude, proves what it's really all about.
3. Two Worlds Collide – Magic vs. Life
Most Christmas movies overlap the contrasting elements of magic and reality. But some Christmas films separate these magical and realist elements. These are usually fish-out-of-water stories. For example, Buddy in Elf grows up in the North Pole but travels to Manhattan to find his real father. However, the two worlds are separate until Buddy arrives and the elements overlap. Here, he clearly stands out among New Yorkers.
Additionally, magical elements overlap in The Christmas Chronicles (2018). This film is set in the real world with magical features. Similarly, It's a Wonderful Life (1947) is set in the real world but a guardian angel comes to show George Bailey what life would look like without him. This, therefore, overlaps reality with the fantastical.
In contrast, The Santa Clause franchise (1994 – 2006) separates the two worlds of the North Pole and home. But it also makes it known that Santa exists and travels between both worlds.
Being that Christmas is itself a fantasy (sorry kids), providing a juxtaposition between two worlds of fantasy and reality can be a great way to tap into the spirit. It allows for a sprinkle of the magical, whilst also keeping the story grounded.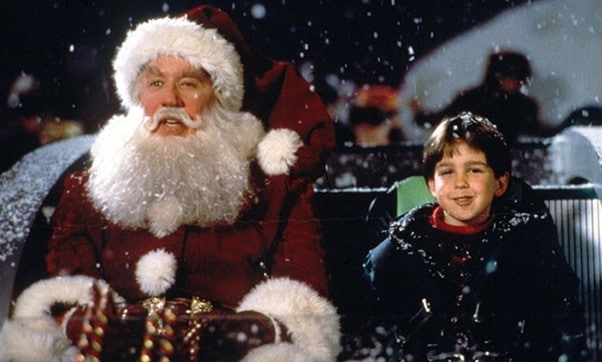 4. Emotional Guarantee
Love Actually (2003) is an emotional rollercoaster with its intertwining Christmas stories and interchangeable emotions. It goes from a positive moment for one character to a negative turn for another character.
It's not as straightforward as a singular character going on a journey. Instead, many different characters experience a range of different emotions, some complicated and difficult, throughout the course of the film. But Love Actually proves one of the golden rules of the Christmas film – that in the end, the emotion pays off in a positive and uplifting way.
We sense this is where the film is going and the reward is in watching the story get there through its different arcs. It may be cheesy and a little predictable. But in this sense, it's a genre where the audience knows what they are getting. There is an emotional guarantee implicit in the tone and it takes a bold, alternative direction to subvert this.
5. A Journey to Saving Christmas
The art of saving Christmas is present in a great majority of holiday films. Whether it's reuniting a couple in time for Christmas in While You Were Sleeping (1995) or fulfilling a child's Christmas wishes in Jingle All The Way (1996).
Similarly, in Noelle (2019), Santa's daughter must find her brother in time for Christmas after he flees his duties as Santa Claus' heir. It's often the protagonist's job to save Christmas from the threat of an antagonist force.
Via this theme, Christmas is presented as a precious thing that often must be fought for. It's another way of demonstrating its value and getting audiences in the right frame of mind to enjoy it. The characters (and audience) may take Christmas for granted. But this theme is out to show that this shouldn't be the case, forcing the character into justifying its existence and value.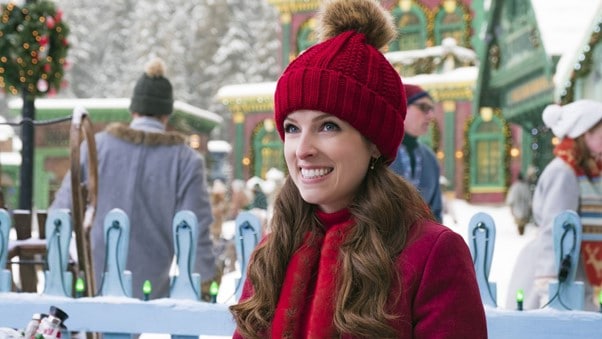 6. Moral Lessons
Christmas films often present the characters and audience with the chance to learn a moral lesson. And perhaps the best example of this comes in A Christmas Carol. This isn't just a time for transformation. It's also a time for characters to learn how their past mistakes match up with their new reality.
Ebenezer Scrooge learns the implication of his current way of life. He sees how his actions affect others. And he comes to eventually understand the detrimental effect his own negativity has. This is the ultimate moral lesson, teaching the value of kindness towards neighbors.
And Christmas films often make this their modus operandi. They see Christmas as a time for us all to reflect on our actions towards those around us. Furthermore, they implore us to see the possibility of change. A New Year can bring a new start.
7. Time for Romance
Christmas films often use a time of year when everyone is getting together to put together two characters either destined for each other or seeking to be with someone.
Again, Christmas provides the opportunity for characters to reflect on what (or who!) they really want. Magic is in the air and therefore so is romance. Everyone being together for Christmas might highlight the protagonist's own isolation and consequently force them into action when it comes to their love life. Or the novelty of the holiday period may be the catalyst for two lovers meeting for the first time or finally getting together.
Either way, Christmas films provide the perfect backdrop for a romantic arc to take place. This applies whether the arc takes up the main body of the film or acts as a subplot.
8. Together with the Family
The majority of Christmas films centre on perfect families, all decorated with presents and festive spirits. However, in Surviving Christmas (2004), millionaire protagonist Drew, pays a family to spend Christmas with him. They need money and he needs family. It's an alternative take on the Christmas family story but it ultimately conveys the same message – the importance of family at this time of year.
Deck the Halls (2006), meanwhile, is a film that revels in Christmas family traditions, such as ugly Christmas jumpers and annual family photographs. Every family differs in their festive traditions and Deck the Halls is a chance to enjoy these dynamics. Neighbors Buddy and Steve go all out to compete in the race for the best decorations, taking these traditions to their extreme.
Additionally, Kevin McCallister's parents in Home Alone (1990) learn the importance of the whole family being together. They come to understand the value of every family member after leaving Kevin home alone.
However they get there, Christmas films will typically convey the importance of family. Characters might have taken their family for granted for the rest of the year. But the holidays force them, one way or another, to appreciate what they have or what they're missing in the first place.
9. Conflict
However, other holiday films may focus on the reality of families at Christmas. Via drama, tension and embarrassment, conflict can make up a big part of many holiday movies.
This is often deployed for comedic effect, via drama in Christmas with the Kranks (2004), to tension in Love the Coopers (2015) to embarrassment in National Lampoon's Christmas Vacation (1989).
The conflict may serve comedy more than searing drama. But typically the original conflict will stem from a genuine place. The conflicts in Christmas family dramas are usually relatable and cathartic for the audience. These may include certain characteristics of family members clashing or rekindling emotional connections.
Again, the holidays provide an opportunity for resolution. Conflict comes to a head but is usually solved by the end of the story. An alternative take would be to use Christmas as an opportunity to bring families together and blow them apart. However, either way, it's clear to see that family is an important part of the Christmas film, whether for better or worse.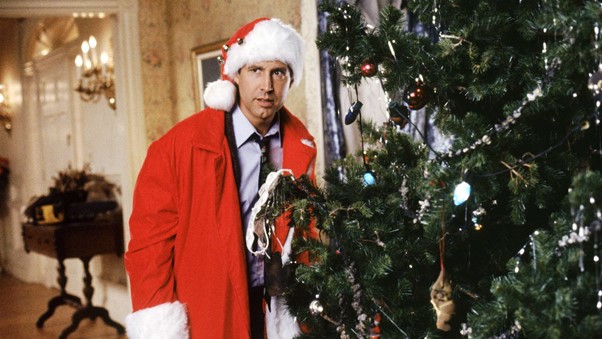 10. Nostalgia
Christmas films will often tell stories through a nostalgic lens. Characters may reminisce on childhood experiences. Or writers and filmmakers may themselves be reminiscing on their own experiences of Christmas. Either way, nostalgia makes up an important part of Christmas films as it allows the audience to connect with the story, regardless of their age.
This is often what gives holiday movies in general their universal appeal. Whilst younger audiences may be transfixed by the magic of Christmas, adults will get the opportunity to think of their own experiences of Christmas throughout the years. There's something for everyone in this regard.
Christmas is often a time when people of all ages come together. And so Christmas films need to provide a unifying experience, something that intimate holiday nostalgia can do very well.
In Conclusion: Happy Holidays!
Christmas films can take form through many sub-genres. There is a malleability to the genre in this sense. Many ways to slice the pie. But the key elements and themes of writing Christmas films are what make the genre tick. And they're what Christmas and the holidays tick in general.
There are many elements and themes that where they in any other movie might stick out as predictable or worn. But holiday movies typically intend to comfort and remind us of what's important. Of course, the Christmas films that subvert this can be exciting and rewarding in their own right. But they still typically contain many of the elements shared with their more traditional counterparts. And this is worth remembering when writing Christmas films, whatever the sub-genre, tone or intended audience.
These films aren't just about the backdrop of Christmas, they're often about the opportunity for characters to learn something fundamental that they wouldn't at another time of the year. Christmas can be the perfect inciting incident in this regard. It's a moment to force the character into change. A moment that only comes once every year.
– What did you think of this article? Share It, Like It, give it a rating, and let us know your thoughts in the comments box further down…
– Struggling with a script or book? Story analysis is what we do, all day, every day… check out our range of script coverage services for writers & filmmakers.
This article was written by Hannah Taylor and edited by IS Staff.
Get *ALL* our FREE Resources
Tackle the trickiest areas of screenwriting with our exclusive eBooks. Get all our FREE resources when you join 60,000 filmmakers on our mailing list!