Hi and welcome to Industrial Scripts! The perfect place to find the TRUE ROMANCE SCRIPT and more!
We're a leading film and TV consultancy delivering script coverage, training and other services to writers and filmmakers from around the globe.
Download your free copy of the brilliant TRUE ROMANCE SCRIPT by clicking the link below to be taken to our main script download page.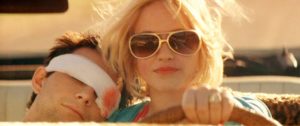 TRUE ROMANCE is Tarantino's first screenplay and, in some ways, is his most personal film. It reflects those days when he was working in a video shop.
The hero of the film, Clarence, works in a comic book shop and falls in love with a call-girl, Alabama. The newlyweds decide to kill her old employer, Drexl, while absconding with a suitcase full of drugs. They are followed by a group of mobsters determined to recover their stolen goods.
Clarence plans to use his friend, Elliot's contacts to sell the stolen cocaine to film producer, Lee Donowitz. He is later stopped for speeding, consequently getting arrested for possession of the stolen drugs; turning informant on the Donowitz drug deal to spare himself from prison time.
Elliot confesses to detectives in order to avoid prison time. He cooperates with them in order to bust the drug deal going down at Donowitz' hotel. Clarence and Lee are ambushed by both the cops and the gangsters causing a Mexican standoff, which results in a firefight between the parties.
Clarence and Alabama escape and go on to live in Cancún, with a son that they name Elvis.
True Romance (1993) Official Trailer # 1 - Christian Slater HD
The TRUE ROMANCE SCRIPT contains the bravura rapid-fire conversational exchanges and the audacious use of structure that have become Tarantino's trademark. Therefore it is a must-see for anyone who is a fan of the acclaimed filmmakers work.
It resonates with intimations of what was yet to come from Tarantino: RESERVOIR DOGS and PULP FICTION.