Hi and welcome to Industrial Scripts! The perfect place to find the COLD MOUNTAIN SCRIPT and more!
We're a leading film and TV consultancy delivering script coverage, training and other services to writers and filmmakers from around the globe.
Download your free copy of the brilliant COLD MOUNTAIN SCRIPT by clicking the link below to be taken to our main script download page.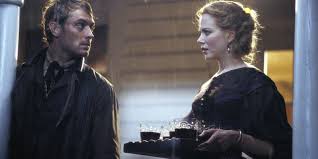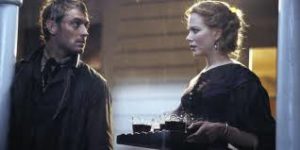 Director Anthony Minghella (THE ENGLISH PATIENT, THE TALENTED MR. RIPLEY) has produced a powerful adaptation for film of the bestselling but novel by Charles Frazier.
Set in the waning days of the American Civil War, COLD MOUNTAIN is the story of Inman, a wounded Confederate soldier (played by Jude Law) who struggles on a perilous journey to get back home to Cold Mountain, North Carolina – and to Ada (Nicole Kidman), the woman he left behind in going off to fight. In the course of his journey, Inman encounters a succession of extraordinary characters, while back at home, Ada is learning the ropes of managing her late father's farm with the assistance of a drifter named Ruby (Rene Zellweger), who teaches her a few things in turn.
Cold Mountain (2003) Official Trailer # 1 - Jude Law
Translating Frazier's novel into the language of cinema, Minghella imparts to COLD MOUNTAIN the same level of emotional intensity that he conjured in his celebrated adaptation of THE ENGLISH PATIENT.
If you enjoyed this article, why not check out the LITTLE MISS SUNSHINE script?